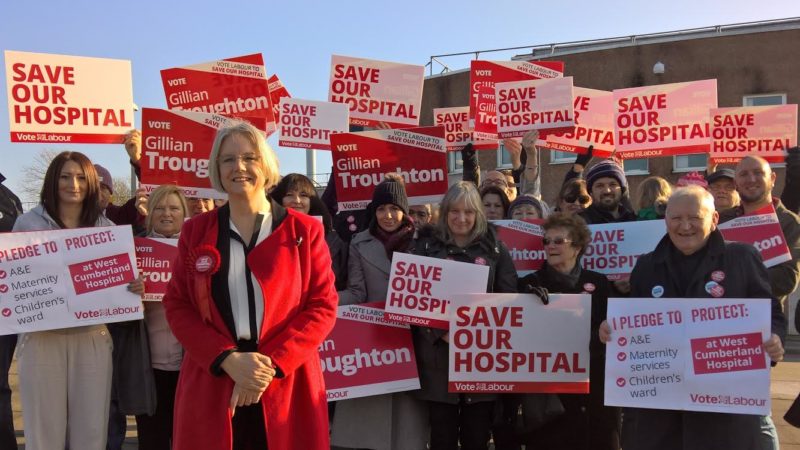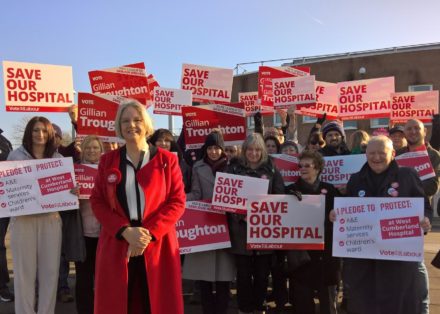 Labour's candidate in the Copeland has delivered a passionate appeal to activists from around Britain to come to join the final days of the by-election, beat the Tory challenge and help save local NHS services.
Gillian Troughton told LabourList there were just days left to "save the NHS" in West Cumbria before voters go to the polls on Thursday.
The ambulance driver and former doctor has fought an intense campaign based on protecting the NHS – amid Tory threats to downgrade maternity services at the local West Cumberland hospital – as well as the standing up for the civil nuclear industry and investment in infrastructure.
Troughton, a respected councillor, said worries over essential local NHS services had only increased after Theresa May visited the seat last week and ducked a series of questions on possible changes to maternity services, which could see women forced to carry out an 80-mile round trip to Carlisle if they wish to see a consultant.
"[May] was asked about safeguarding maternity four times – it was incredible… I am a doctor and I drive a St John ambulance. I have driven an ambulance on a blue light up to Carlisle. I know how long it takes. I have delivered 14 babies, I know how fast it can go wrong.
"We need people to come and help us win this by-election because we need to make sure we are getting investment in our infrastructure, we need to save our nuclear industry and we need to, above all, save our NHS."
When asked about her message for the final burst of campaigning, Troughton said: "Three days to save the NHS in West Cumbria."
Troughton, who was a junior doctor earlier in her career, pointed to the local response to the "Success Regime" plans for the NHS which have been criticised by consultants, midwives and Ambulance Service staff.
She was upbeat when speaking to LabourList in Whitehaven town centre and said May's visit – arranged in an attempted to boost Tory candidate Trudy Harrison – had prompted more concerns because the prime minister was unable to answer basic questions over the NHS or the planned nuclear development at Moorside, which has been cast into doubt after Toshiba, one of the main players behind the scheme, posted huge losses.
"I think they thought getting her here would push them over the edge [of victory] – I think it has spectacularly backfired," Troughton said.
"I said there were three issues on all the doorsteps: health, nuclear industry and infrastructure. She [May] was completely silent on infrastructure, she was asked about underwriting the Moorside project because of the uncertainty over Toshiba and she refused to answer that. We said very clearly that should happen. We would underwrite that to make it go ahead. She refused to say that.
"Health services: I was worried before but I am petrified [now]. She couldn't even bring herself to say 'the health service is safe in our hands'."
Jamie Reed, the outgoing Labour MP, posted a majority of 2,564 at the general election. The Remain-backing MP is leaving the Commons to take up a job at the Sellafield nuclear plant.
Troughton said the issue of Brexit had only come up occasionally on the doorstep during the campaign. Labour's internal rows had been mentioned but these had been overshadowed by voters' concern over core issues such as the NHS and nuclear power.
More from LabourList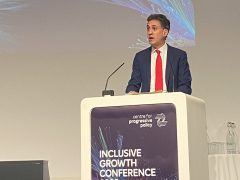 Daily email
With the Tories doubling down on anti-green attacks, Ed Miliband gave Labour's 'green jobs and lower bills' messaging…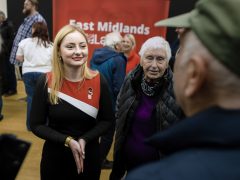 Comment
I was on day four of my honeymoon in Suffolk when I got the call to say Peter…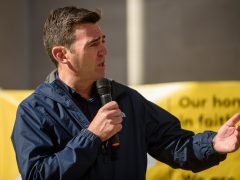 News
Andy Burnham has said "there is an argument for a basic income" and proposed overhauling inheritance tax to…