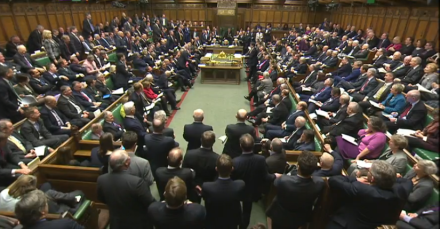 Heidi Alexander – tabled a "reasoned amendment" to halt the Brexit bill and wrote "I might be accused of being a democracy denier but I can't sign up unconditionally to the UK leaving the European Union and the single market" in a Huffington Post article.
Rosena Allin-Khan – cited the 75 per cent vote for Remain in her local authority area and said in a Facebook post: "The UK's political system is based on the essential idea that an MP represents the interests and will of the constituency that elected them to Parliament."
Ben Bradshaw – "I will not vote to destroy jobs and prosperity in Exeter and the wider south-west with a hard Tory Brexit. I will vote against article 50," he wrote on Twitter.
Kevin Brennan – The shadow culture minister said he will vote against article 50 after listening to the Commons debate.
Lyn Brown – "I believe that the bill will make our constituents poorer," the shadow home office minister told the Commons.
Chris Bryant – In his backbench speech he confirmed he'll vote against article 50, as the Brexit proposed by the government will do "untold damage" to his constituents.
Ann Clwyd – named by the BBC as being ready to oppose the bill.
Ann Coffey – said in email to constituents that she would vote against the bill and its "arbitrary timetable".
Neil Coyle – told the BBC "the facts have not changed" and he will vote for Britain to remain in the EU.
Mary Creagh – has told the chamber she will vote against the bill, saying on twitter: "I have always sought to act in the best interests of people in Wakefield & defend Labour's values. That is why I'll vote against #Article50"
Stella Creasy – confirmed today she would vote against the bill, the Evening Standard reported.
Geraint Davies – has published the Terms of Withdrawal from EU (Referendum) bill and said: "the British people did not vote for particular terms of the UK's withdrawal from the EU. Triggering Article 50 hands back out EU membership, and gives the remaining 27 EU member states two years to decide the exit package which best suits their interests, to discourage others from leaving."
Thangam Debbonaire – told the Bristol Post in November "at the moment, I would have no hesitation in opposing Article 50 from being invoked".
Jim Dowd – said his "primary responsibility" is to his constituents, who voted 2:1 in favour of Remain, the Bromley Times reported.
Stephen Doughty – cited "lack of government assurances" and the need to represent constituents when he said on Twitter that he would vote against the bill.
Maria Eagle – told the Commons she opposed Theresa May's hard Brexit because of the impact on industry: "I fear that the extreme exit that the prime minister has decided we are to pursue will, over a few years, destroy our industrial base and our manufacturing industry. Of course, with such a divisive, irreconcilable and irreversible vote, some of my constituents will not like what I do whatever I do, but as their MP, I owe them my sincere judgment, and that is what I am giving them."
Louise Ellman – cited the "overwhelming" remain vote of people in her Liverpool Riverside constituency when she spoke to BBC North West Tonight.
Vicky Foxcroft – the Labour whip confirmed her stance after a meeting with colleagues in the parliamentary party, she wrote on Twitter.
Mike Gapes – "I am going to vote against leaving the EU," he told the Victoria Derbyshire programme.
Helen Hayes – told Radio 4 in November she would not be representing her constituents if she voted to trigger article 50 on the basis of "no information" from the government.
Rupa Huq – the shadow home office minister has told her constituency party she will vote against the measure, a position she confirmed to the Evening Standard.
David Lammy – "The Leave campaign's platform has already unravelled and some people wish they hadn't voted to Leave… Let's not destroy our economy on the basis of lies and the hubris of Boris Johnson," he said in the week after the vote.
Kerry McCarthy – Confirmed in a post on her website that she will be voting against the bill.
Madeleine Moon – Said in the commons: "I can't keep on voting for a process that gives the people of Bridgend no assurance of a secure future for them and their children. I won't be voting to trigger article 50."
Ian Murray – reported by the Herald to have decided already to vote against the measure.
Tulip Siddiq – "In the chamber for the statement on Article 50. My vote will reflect the views of my constituents. I'm in Parliament to represent them," she wrote on Twitter.
Andy Slaughter – "Mrs May looks like she has surrendered to Farage just as she shamefully did to Trump on the refugee ban", the shadow housing minister wrote on his website.
Jeff Smith – confirmed he would not vote for article 50 but unclear if he will keep his job in the whips' office. "My constituents voted strongly for remain and I think it's important to represent their view," he told the Manchester Evening News. "I am not convinced that the government has a proper plan for negotiating a deal in the UK's best interest, and I also think any deal should go back to the country."
Owen Smith – said in a Guardian article he would vote against triggering article 50.
Jo Stevens – resigned as shadow Welsh secretary on 27 January saying: "I must follow my principles and my conscience, even where that conflicts with the party's whip in Parliament".
Stephen Timms – criticised the Tories' disengagement from European policy, saying in the Commons: "What we actually need is a much more engaged British government who are able to win arguments in Brussels, as previous British governments were able to do. The failure of David Cameron's attempted renegotiation highlights spectacularly just how big a problem has developed, but we should not now be pulling out all together and I will be opposing the Second Reading of the Bill".
Catherine West – "In Hornsey and Wood Green we secured the highest remain vote in the UK with 81.5 per cent. The best way I can represent my constituents and indeed protect our national interest is to vote against invoking Article 50," she said in a statement on her website.
Daniel Zeichner – "I can assure you that in any vote in parliament, I will be voting for Britain to stay in the EU. I will vote against any attempt to take Britain out of the single market and any deal which would damage Cambridge and its dynamic economy," he wrote in The progressive response to Brexit?
This list will be updated. If you know of any MP who has confirmed their intention to vote against Brexit please contact [email protected]
Value our free and unique service?
LabourList has more readers than ever before - but we need your support. Our dedicated coverage of Labour's policies and personalities, internal debates, selections and elections relies on donations from our readers.
If you can support LabourList's unique and free service then please click here.