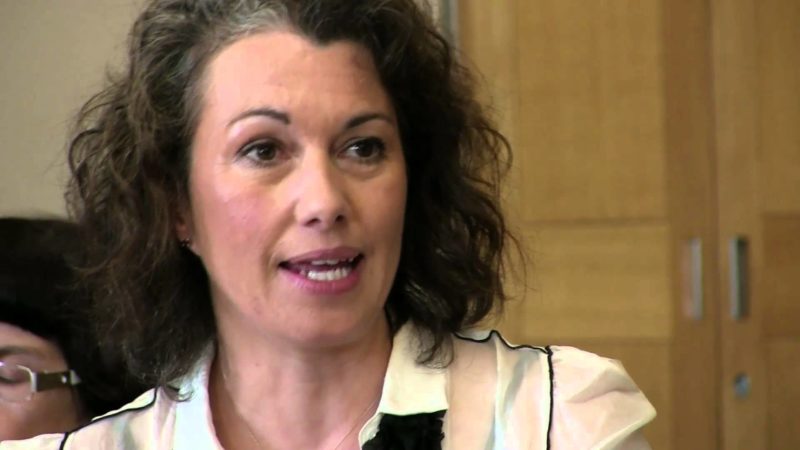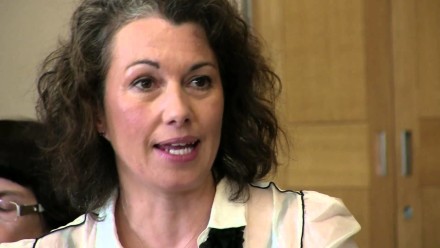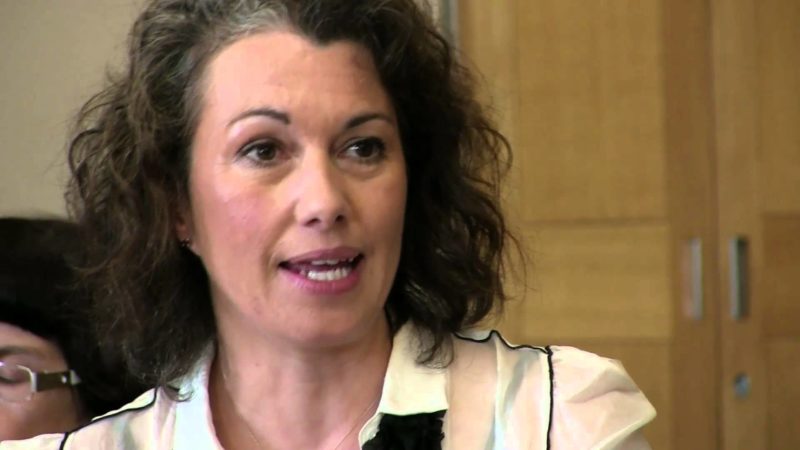 This is the full speech delivered today by Sarah Champion, shadow secretary of state for women and equalities, at TUC Women's Conference.
Conference, it is a pleasure to be here addressing you today on International Women's Day.
However, the celebration of our achievements, and our continued solidarity on this day, must be tempered with alarm at the current national, and international, situation in relation to women's rights.
Firstly, the shadow of Brexit is looming, with a chancellor who is leading us towards becoming a bargain basement economy.
The government's Brexit white paper failed to make even a single mention of equality.
We know that when governments talk about cutting red tape and regulation, it's women's rights at work are so often first to be axed.
A heavily deregulated economy, detached from EU law and protections, isn't good news for women.
Globally, one of Trump's very first acts as president, in a room full of men, was to curtail women's reproductive rights while at the same time, Vladimir Putin has de-criminalised domestic violence.
We know that the labour market is becoming increasingly precarious under this government.
In the last week, we have seen that there are now nearly one million people on zero hour contracts – the highest ever on record.
Despite government rhetoric to the contrary, we cannot fool ourselves into thinking that women who are self-employed, or those on zero hour contracts, are having their rights at work properly protected.
Women hired on a casual or precarious basis are often not entitled to paid time off for antenatal appointments; maternity or shared parental leave; the right to request flexible working; or protection against unfair dismissal.
In light of this global and economic context, what is clear, is that leadership from the UK on gender equality has never been so urgent.
But we know a lot of gender inequality isn't necessarily easy to see – it's structural, intrinsic in our working cultures, the way we raise our children, long standing assumptions about the kinds of work we value. It is also deeply ingrained in the way we design and implement budgets and policy.
From the earliest years in a child's life, many stores divide toys into separate boys' and girls' sections.  This socialises children into the type of careers that are for them, and those that are out of their reach.
Action, construction and technology toys are predominantly marketed to boys, while social role play and arts and crafts toys are predominantly marketed to girls. For more information on this I do urge you to check out the "Let toys be toys" campaign.
Both boys and girls miss out this way.
Children aren't born with expectations about their future careers, or beliefs about what their work is worth. But the stereotypes we see embedded from such a young age ultimately contribute to the inequalities we see in adult life, in the workplace and in the economy more widely.
But what do we see from this government?
Successive budgets and autumn statements since 2010 have consistently hit women the hardest.
As of the last Autumn Statement, research from the House of Commons library commissioned by Labour has shown that 86 per cent of net savings to the treasury through tax and benefit measures had come from women. That's up from the year before when the figure was 81 per cent.
The 86 per cent impact figure sounds shocking, and it is, but we know it isn't just a number in a textbook, press release or policy paper.
These are real women;  
Real women whose lives are being made increasingly more difficult through government policy and successive budgets.
Women who have to struggle with more caring responsibilities due to the ever increasing gap in social care funding.
Women on increasingly insecure employment terms, unable to plan properly for their family's future.
Women born in the 1950s who, with little to no notice, are having to face a crisis in their retirement planning.
54,000 women a year who are forced out of their jobs through maternity discrimination and who can't afford this government's extortionate fees to take their employer to tribunal.
Women in my constituency and constituencies up and down the country who will have to wait another 60 years before the gender pay gap closes.
155 women and 103 children on a typical day, who are turned away from refuges due to lack of space, according to Women's Aid.
Women struggling under more pressure placed on them through cuts to universal credit and to child tax credits.
And perhaps most shamefully, women who, as of next month, will have to prove their third child is a product of rape if they wish to qualify for child tax credits.
I'm not sure how we have ended up here.
The government can't plead ignorance on the way their policies are impacting women.
They can't say there isn't evidence to show this impact or, that they don't have the methodologies to overcome it.
Their continued lack of transparency and commitment is deeply concerning.
The cross party Women and Equalities Committee have had precious little cooperation from the government in this area.
The Treasury have refused, in writing, to send a minister to answer questions on the impact of the Autumn Statement on women. When they have responded they have sent inadequate, or incomplete, answers to questions asked by the committee.
But while Theresa May's Tories offer warm words and precious little action on equality – Labour is stepping up to offer a genuine alternative to this government's failed austerity agenda that has hit women hardest.
Labour have pledged to abolish exploitative zero hour contracts and to introduce a Real Living Wage.
Labour will scrap this government's prohibitive employment tribunal fees which cost women up to £1,200 to bring forward a claim on equal pay, sexual harassment or maternity discrimination.
We have pledged to gender audit our policies in government, making sure that we develop an economy that works for everyone.
Last week, I was pleased to announce a consultation on a Labour's new Economic Equality Bill.
The consultation will look at gaps in existing equalities legislation, and provide measures to tackle the structural and economic barriers that prevent women, BAME communities and disabled people from achieving their full potential.
In the absence of any gender impact analysis from the government, today my team are working with the House of Commons library, and the Women's Budget Group, to undertake our own gender impact analysis of Phillip Hammond's Budget.
I doubt it will be a positive picture, but I can assure you that Labour will keep holding them to account until they deliver a budget that works for women.
Later this month, for Mother's Day, Labour party activists will be out at school gates, sure start centres and local nurseries talking about the booming levels of maternity discrimination under this government.
Friends, please can I count on you, as union activists, to work hand in hand with your local labour branches on this campaign.
We must ensure that mother's know their rights at work, understand where they can go for support, as well as highlight just how chronic this problem has become on the Tories' watch.
Please connect with your local constituency Labour Party secretary, or regional Labour Party office, to find out how you can support this work.
But today, while it is important that we take stock of the social and economic climate that we, as women, find ourselves in, it is also a day to celebrate past, and present, achievements of the union movement. 
Women in the trade union movement are one of the best places to look for inspiration, motivation and a demonstration of how we can, both individually and collectively, drive change in our workplaces and communities. 
Forget the old idea of blokes and beer – the trade union movement in 2017 is where women are innovating, leading and achieving real change.
The average union member today is a woman in her 40s.
Our history is littered with the actions and bravery of thousands of women who have driven the fight for gender equality from the front line.
The Ford Motor workers of Dagenham in 1968 who campaigned for equal pay and ushered in the Equal Pay Act.
Feminist and trade union activist Mary Macarthur, who was a champion on equal pay and better rights for women, including for those working in terrible factory conditions at the time.
I am delighted to say that, finally, this week, a blue plaque has been placed at Mary's previous home in Golders Green in recognition of her contributions.
The legendary Mrs Jayaben Desi, who boldly told managers at the Grunwick Film processing plant in Willesden "A person like me, I am never scared of anybody".
Mrs Desai, fearlessly, began a series of events that would change the way immigrant workers were viewed.
Let us celebrate women today; forcing change and leading the way on equality.
Women who launched the campaign against Philip Green's Topshop for a living wage.
Female hospital workers, cleaners, hostesses and catering staff who took on the multinational contractor Aramark in the South London and Maudsley NHS Trust for a proper wage, and decent working conditions.
The Unison Camden canteen staff, who fought for, and won, a proper Living Wage in line with colleagues in a neighbouring borough.
Long-standing GMB activist Lorraine Winson who has been campaigning for a budget that works for women, starting a change.org petition and highlighting the impact government cuts and wage freezes have had on women.
Conference, let me celebrate all of you here today.  
You are trail blazers for change and women's rights.
Today is about thanking you for your continued strength, intelligence and tenacity.
We need to pull together to get our messages out.
Things don't have to be this way.
We don't want a bargain basement economy.
We don't want a playground for the wealthiest, while our workplaces are riven with zero hour contracts, exploitative practices.
We don't want government budget, after budget that hits women, disabled people and Black, Asian and Minority Ethnic groups hardest.
We can do better.
We need your help to deliver Labour's positive and optimistic vision to your workplaces and branches.
Together, we can take the battle for gender equality to the next level, and drive progress.
As Mrs Desai would say;
We are the lions.
More from LabourList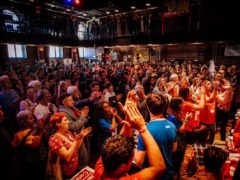 News
Sam Tarry has warned that Keir Starmer is in danger of "driving a wedge" between the party and…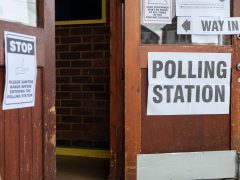 Comment
There are an increasing number of voices on the left and the fringes of British politics advocating for…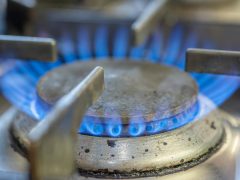 News
The vast majority of the public back Labour's plan to freeze energy bills until April 2023, a poll…