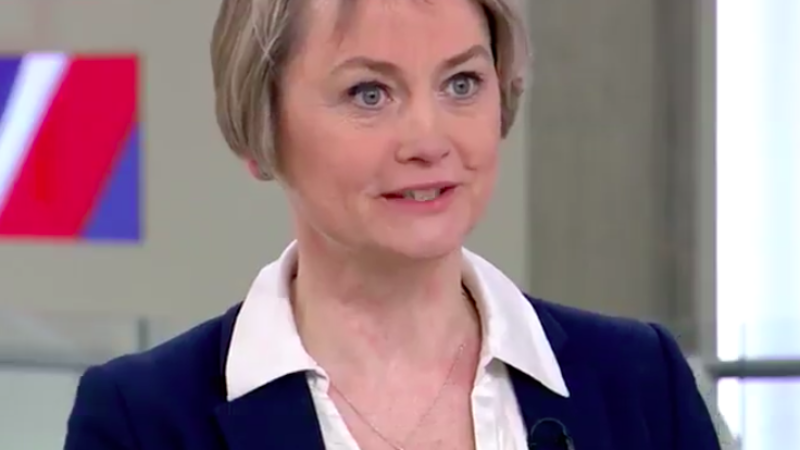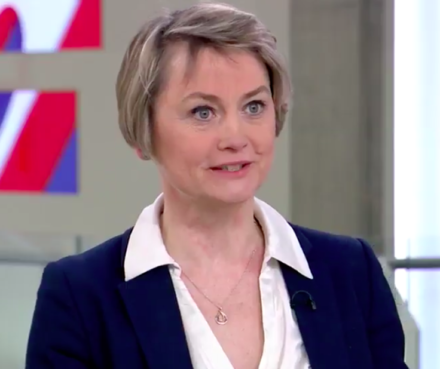 Figure from across Labour and the British left have called on the party to take tougher action to root out anti-Semitism and re-build links with the Jewish community after the furore over the failure to expel Ken Livingstone.
Yvette Cooper and Ian Austin demanded the party live up to its pledge of zero-tolerance of prejudice towards Jews after Livingstone was handed a further suspension over his comments on Hitler.
Today David Baddiel, the writer, comedian and Labour supporter, published a long rebuttal of Livingstone's "ridiculous" claims that Hitler had ever been a Zionist.
Livingstone faces a fresh investigation by Labour's ruling national executive committee (NEC) for his comments during the initial disciplinary process and yesterday Jeremy Corbyn condemned the former London mayor for his "grossly insensitive" behaviour.
Cooper, chair of the home affairs select committee, said Tuesday's decision not to throw Livingstone out of the party was "utterly wrong" and called for a new code to tackle anti-Semitism.
"It should make it abundantly clear that in a case like this, when someone has made repeated anti-Semitic statements, failing to withdraw or repent, they will always be expelled from the party. How else can we affirm to the country and our members what it is we stand for?," she wrote in The Huffington Post.
Austin, MP for Dudley North said Labour owed the Jewish community "the deepest apology" and that the party must change.
"It is easy for politicians to condemn antisemitism when you are talking about the Nazis and the Holocaust. What we must do now is sort out our own problems properly," he wrote in the Jewish Chronicle.
"As just the first step, it is right that the NEC is to look at this again. Labour's disciplinary committee found he had brought the party into disrepute, but Mr Livingstone made this terrible situation even worse by going straight to the TV studios to insist he had been right all along, so we must submit new complaints and insist they be investigated afresh.
"I know this is a crisis and it's no wonder we've lost the confidence of the Jewish community. But I promise to do everything I can to support my Jewish colleagues and decent party members to earn your trust again."
Baddiel published a lengthy Facebook post in which he took apart Livingstone's claim from last year that Hitler "supported Zionism before he went mad and ended up killing six million Jews".
"Ken Livingstone did not state a fact. The statement 'Hitler supported Zionism' is not a fact," he wrote.
"It's an interpretation. An interpretation of a particular historical moment, which is that, in the 30s, the forced emigration of Jews from Germany was pushed further along by various Nazi economic incentives allowing those who fled to Palestine to get some of their stolen assets back once in Palestine. So that is not Adolf Hitler supporting the idea of a Jewish state (even writing that sounds ridiculous). It is the Nazis taking advantage of the terror and despair of fleeing refugees, so as to get more of them to leave more quickly. It is just the thin edge of the wedge of Nazi horror."
Yesterday Corbyn reacted to MP and activist concern and revealed the new probe into Livingstone, saying: "It is deeply disappointing that, despite his long record of standing up to racism, Ken has failed to acknowledge or apologise for the hurt he has caused. Many people are understandably upset that he has continued to make offensive remarks which could open him to further disciplinary action."
More from LabourList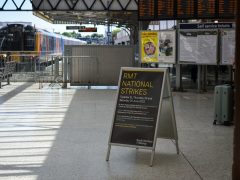 News
Labour metro mayors have argued that the cost-of-living crisis is "forcing" people into industrial disputes and that striking…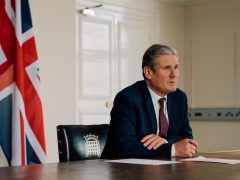 Comment
Below is the full text of the speech delivered by Labour leader Keir Starmer to the Centre for…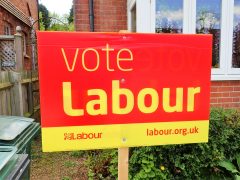 News
The process to select the next Labour parliamentary candidate for Exeter is underway. The constituency has been represented…