Theresa May launched the Tory manifesto aiming to rally the public behind her as Britain heads out of the EU. At the heart of the manifesto is a familiar commitment to "reduce and control immigration" in a message that will have some appeal at a time when it is one of voters' top issues of concern. But this appeal is on a perilously weak footing – and the opposition has a welcome opportunity it should seize to convince the public that Labour is the party for them.
Much of what we learned from the Conservative manifesto is what we already know. The Tories will continue to decide an intended level of migration by looking at an arbitrary net of tens of thousands. They seem to think that merely wanting the numbers to go down will make it happen.
This is the manifesto pledge the Tories cannot or will not deliver. Net migration has never been higher than on their watch. If voters are genuinely concerned about numbers, they've been lower under Labour than the Tories. We should continue to challenge the narrative that migrants create more problems than opportunities – not enough is said about the positive contributions and it's right that Labour is committed to ending the scapegoating and rising hate crime tolerated by a Tory government.
We can start by exposing the mythical Tory crackdown on net migration for the big fib it is. They say one thing on immigration yet do another. And today learned this week that the pledge is to reduce numbers is not actually a promise but an "aim". Michael Fallon has admitted the commitment has not been costed because, well, the Tories have no idea when they will ever get around to making good on it. In other words, it's just words. If they keep saying it, maybe people will believe they will do it despite all evidence to the contrary. The government's own OBR predicts an extra £6bn of borrowing will be needed every year if the Tories actually do reduce net migration to under 100,000 – and of course no plans in May's manifesto to plug this black hole in their budgets. Taking voters for fools is a dangerous game but one the Tories are playing.
The Tory manifesto claims "there is more control in the system" but fails to list one policy that has improved migration control. With record high net migration on their watch, they can't point to results in making their case. The fact is there are plenty of controls in the system that the Tories are not using. It's the Tories that failed to ensure criminal background checks were being made – allowing convicted violent criminals into the UK to become citizens that might have been prevented if the background checks introduced under Labour had been carried out.
And don't forget it was a Tory immigration minister that followed his own department's rules so poorly that he employed a cleaner for seven years before it was revealed she did not have permission to work in the UK. The Tories talk tough, but act irresponsibly – with risks to our economy, security and community cohesion.
It's difficult to see how anything will change under a new Tory government. Their manifesto claims the migration advisory committee will be asked to recommend an improved visa regime setting aside "significant numbers of visas for workers in strategically-important sectors" but without adding to net migration overall. This plan kicks the issue further down the road to after the election. It is a plan for having no plan.
The one change on offer is a pledge to double the immigration skills charge to £2,000 per year to raise funds for training the British workforce. This funding was only approved in last year's Immigration Act and there is no evidence yet as to whether it is helped or hindered attracting "the best and brightest" to work here. Either the government didn't get its sums right when passing their more recent immigration legislation or they don't care much about what the policy does – so long as it looks like they're doing something to bring immigration down. Yet there is no evidence for now that this will have the desired effect – or that British citizens in the workforce will find better jobs as a result.
The Tories aren't offering voters more than a "trust me" approach to immigration, with precious few new ideas. This trust has not been earned. Voters have heard this migration promise before many times. They might give the Tories once more chance to fulfil their pledges. But the longer term problem is that a failure to make any progress on their net migration promises damages public confidence even further.
It's crucial that Labour challenges the Tories: if the government can be trusted to keep their promises, why do they keep breaking them on the economy and immigration? In my next LabourList column I'll spell out why the Labour manifesto has my full support, and why its plans on migration offer a platform around which we can rally, but it is vital we don't let the Tories control the narrative or the "facts". The Tories have a record we can use against them. The combination of all talk, no plans and great risk is a dangerous combination and one we must stop.
 Thom Brooks is head of Durham Law School and author of Becoming British: UK Citizenship Examined (Biteback 2016).
More from LabourList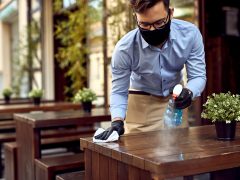 News
Analysis published by the Labour Party has found that millions of people across the country are working without…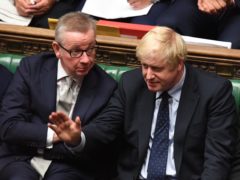 News
Angela Rayner has declared that taxpayers' money is not a "personal cashpoint" for ministers after emails revealed that…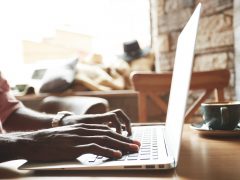 Comment
UK employees have long been subject to a notorious 'long-hours culture'. In 2019, UK workers were already working…