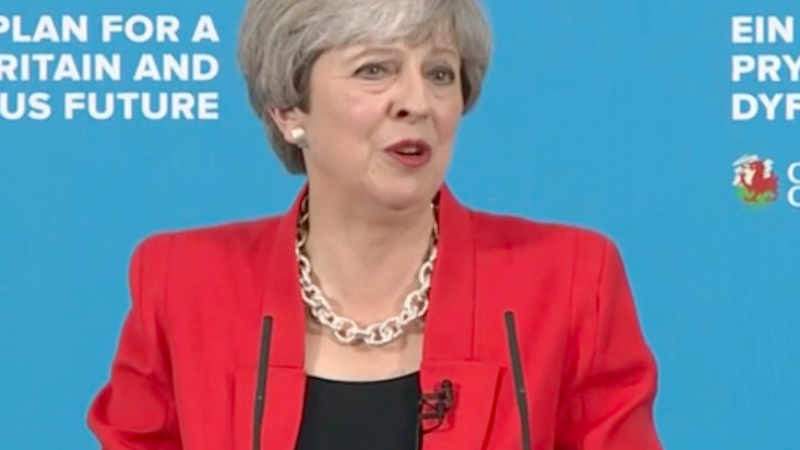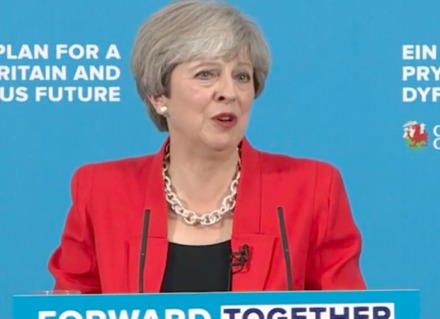 This is the latest in a series of weekly election campaign blogs written by Andrew Gwynne, Labour's campaigns and elections chair, for LabourList.
We only have one week left to fight for a Labour government that will stand up for the many, not the few. As our amazing and strong campaign enters its final stretch, let's give it our all to win on June 8.
Yesterday morning Labour set out the threat that five more years of a Tory Government would pose to our public services. It is clear to everyone that the Tories cannot be trusted with our NHS and our schools. If the current rate of deterioration continues, Britain could in 2022 see 5.5 million people on NHS waiting lists, and 650,000 pupils crammed into primary classes of over 30. We simply cannot allow Theresa May and the Tories to continue their failure.
Theresa May's no-show at yesterday's debate came to nobody's surprise. With one week to go in this campaign, she is now gone fully into hiding. In the face of public scrutiny, she has been found out to be weak, unstable, and unfit to continue as prime minister. With every day the choice at this election becomes clearer: between the Tories who only stand up for the few, or a Labour Party that will deliver for the many.
Our campaign is championing Labour's case for a fairer Britain based on a manifesto filled with policies that will benefit ordinary working people up and down the country. Theresa May on the other hand is not being honest with the British public about how she plans to tackle the challenges ahead and was even jeered at by voters in the Sky/Channel 4 live Q&A who are tired of hearing the same empty rhetoric.
All of this shows that Labour is winning the argument in this election. The Tories have run out of ideas and are finding it increasingly hard to hide from their seven years of persistent failure on the economy, living standards, our public services, home affairs, and much more. To cover up their past, the Tories have attempted to distance themselves from their own toxic brand and hide reputation-damaging characters like Boris Johnson by putting Theresa May front and centre in their campaign. But this has now backfired, as Theresa May has been found out to be weak, unsteady under pressure, and lacking a clear plan to tackle the most important challenges facing our economy and our society.
Take the issues facing millions of pensioners who under the Tories' plans will have to worry about losing their winter fuel payments and being hit by an unfair dementia tax. Or take our doctors and nurses, who after years of chronic underfunding of the NHS would face five more years of unnecessary top-down restructuring and a lack of resources to properly deliver the care they provide so excellently. Take anyone who is worried about security on our streets, who is facing the spectre of a prime minister who personally oversaw cuts to police funding and the loss of thousands of officers. Or think about our education system, which badly needs fair and sufficient funding, but faces further cuts while Theresa May pursues her grammar school vanity project.
It is clearer than ever that we need a Labour government, and the task for all of us is to fight to make it happen on Thursday next week. There can be no doubt now that Theresa May simply cannot deliver a government that adequately addresses the challenges we face. The only party that will implement a progressive and bold agenda to take Britain forward is the Labour Party. We will deliver a fairer Britain and a government that stands up for the many, not the few.
More from LabourList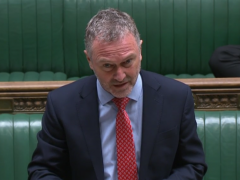 News
Steve Reed has warned that the UK is facing a "Tory winter of discontent" as the government rejected…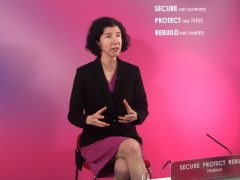 Comment
I'm quite new to the Labour Party. I only returned to England in late 2019 after a decade…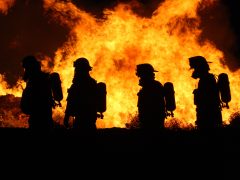 Comment
A Socialist Green New Deal is a set of words that has been mentioned a lot and I'm…