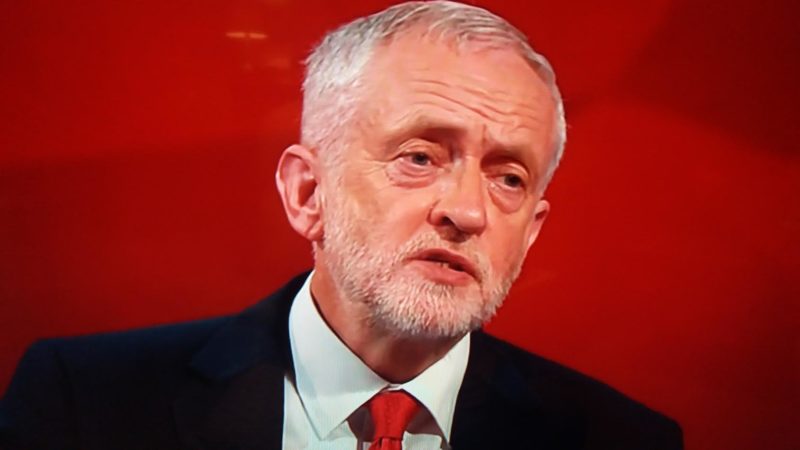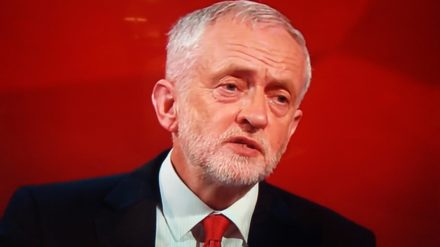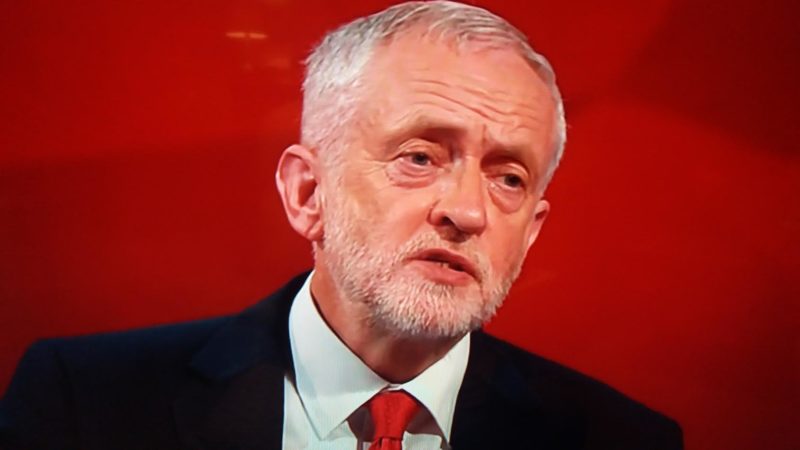 Jeremy Corbyn breezed through his biggest test of the election campaign so far with a calm performance that reflected his new friend "Monsieur Zen".
This French chap was on show for much of the evening as the veteran socialist fended off questions on everything from Labour's business policy to those contact with the IRA.
Corbyn came through the double whammy of an audience Q&A and then a face-off with Jeremy Paxman with, on balance, reputation enhanced.
For some on the centre-left in Labour, who dread the outcome of June 8, the recurrence of questions on modern terrorism and the leader's past meetings with militants will have done little to ease their fears. These are the issues that have come up on the doorstep in some swing seats.
For many viewers around the country, who are still getting to know Corbyn, however, tonight's interrogation will have shown a figure very different to the wild-eyed "extremist" described by the right-wing tabloids.
The man himself will be happy with the outome of tonight's Channel Four/Sky News special, arranged after May ducked a head-to-head debate. Yes, there were undoubtedly some uncomfortable moments, but his clear and concise answers on the topics where he has faced most scrutiny means he will sleep a little more easily.
Of course, there were difficult questions about who he met, what he said, and when – but this is an entirely reasonable part of the build-up to a general election. Corbyn knew these points were coming. Having notoriously described the death of Osama bin Laden as a "tragedy" he won some applause when he explained that he had wanted to see the al-Qaeda leader "put on trial".
You can make your own mind up about whether you would rather the mass murderer have been tried in a US court and sent to rot in jail – or believe it was right he was blown to bits by American special forces – but Corbyn was able to set out why he had taken the former view.
This was supposed to be the night all of Corbyn's ideological chickens came home to roost in humiliating form but it didn't quite work out like that. The Tories dispatched their genial attack dog David Gauke on to social media to weigh in on Corbyn's backbencher comments on the IRA and the Falklands but, while the man aiming to be PM will continue to face questions over some very unwise remarks, he didn't fall apart in the way his opponents had hoped. One Financial Times reporter did, however, take to Twitter to accuse Corbyn of an "outright lie" and government ministers were furously tweetings tabloid cuttings to the same effect.
One week after the atrocity in Manchester, the queue of questions on terrorism and leadership made clear the shape of the rest of the election campaign. Corbyn also had to answer as to why he didn't get more of his core beliefs into Labour's manifesto – but this is a point open to intense debate.
Some see the For the many, not the few as a defeat for him – not least becuase of its commitment to renew Trident – but to his supporters the document – which pledges to nationalise rail, water and chunks of the energy inustry – is the perfect embodiment of the views he has held for 30 years.
Now he wants to implement it. He could be prime minister in 11 days' time if he closes the single-figure gap which some pollsters have described and tonight the public audience, Faisal Islam and Paxman all focused on Corbyn's qualities as a leader.
This is, perhaps, now the core debate around him. With surveys having shown that several of the manifesto policies, like taking the trains back into public hands, are popular, much of the criticism of him comes back to his problems running his own party.
"I am not a dictator", Corbyn said in one his best lines of the night. And he was detemined not to be pushed about by Paxman. Perhaps the great interview has softened a bit since he quit Newsnight but, from the moment their encounter began with some joshing on the manifesto – "I had to read it!", he jibbed – it seemed Corbyn would come through their encounter.
The verdict on May, however, seemed entirely split from the commentariat following her struggles over police cuts, Brexit and funding the NHS. Longstanding supporters in the Tory broadsheets thought she had given a steely performance – strong and stable, you might call it – but many others veered between boredom and ridicule as Paxman prompted laughter and a few heckles as he pulled apart her robotic responses.
This was not quite the "Maybot" which had defined the first weeks of the Tory campaign but it was still a montonous performance from the prime minister who retains the awkward habit of a hybrid grin-grimace when she is under pressure.
"I want to get a good deal from the European Union", she declared proudly. Well, who in Britain would not?
It was underwhelming stuff from the Tory. And, with Brexit, that was pretty much it. May's monotony is at the core of her pitch while Corbyn – much like in his showdown with that other interview supremo Andrew Neil this week – was calmness personified.
No, the questions about Corbyn and terrorism will not go away but this was a show of sangfroid that Monsieur Zen will have enjoyed. The Labour leader clearly edged it.
More from LabourList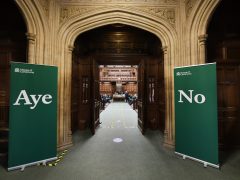 Comment
This piece was originally published on LabourList in March 2013 to mark the ten-year anniversary of the vote…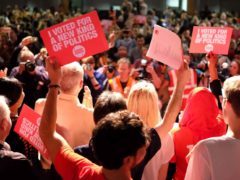 Comment
The public's verdict on Jeremy Hunt's Budget was simple and accurate: the rich will get richer and ordinary…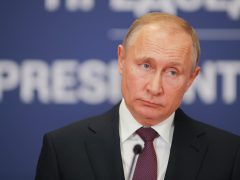 Daily email
On Friday, the International Criminal Court (ICC) issued a warrant for the arrest of Russian President Vladimir Putin.…