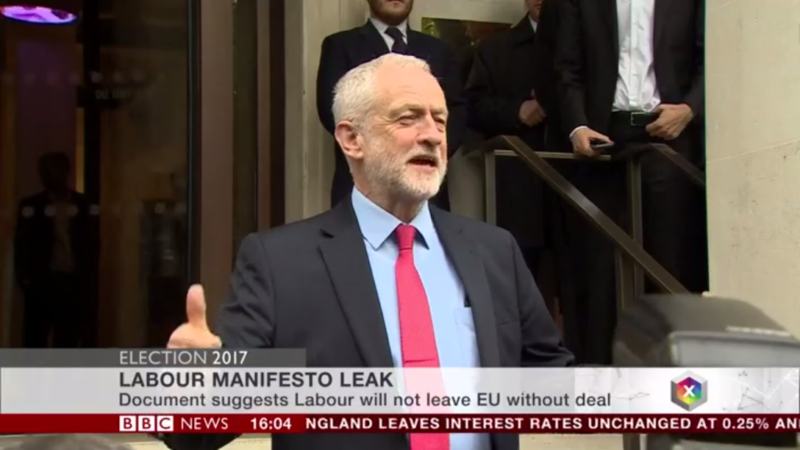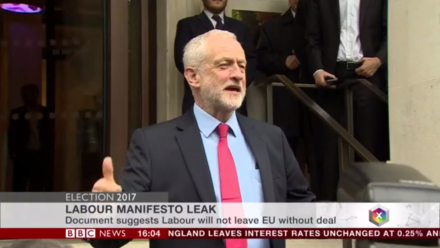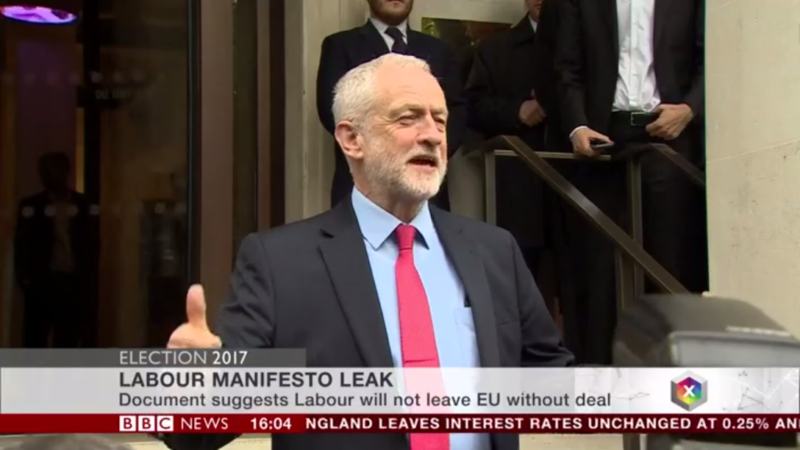 Seven weeks ago the party looked on the brink of electoral destruction. That wasn't just something invented by critics of Jeremy Corbyn, it  was assumed by the leader's office we were going to lose seats, hence Unite's Len McCluskey's reference to holding onto 200 MPs. This gloomy prognosis was based on all the available data – the polling at the start of the campaign all told the same story (including those by companies like Survation and YouGov whose later polls got the result broadly right), canvass returns, and most importantly the dire local elections results.
Tragically we didn't pull back enough ground to win. Labour has now completed a hat trick of defeats to match its previous lost decade in the 1950s. We have to win the next general election to avoid matching the previous ignominious record of four defeats in 1979, 1983, 1987 and 1992. All the time that we lose, the people we represent suffer more and more cuts and inequality and simply inept government under the Tories.
But it is hugely heartening that Labour didn't just survive but moved forward, and everyone involved in the campaign deserves credit, from Jeremy Corbyn and the frontbench, through the PLP and new candidates, to grassroots activists. All sides of the party pulled together to achieve this result.
The change in the public mood was tracked by the opinion polls – even the ones that had the wrong gap between Labour and the Tories did pick up increasing Labour support – but frankly seemed too good to be true and didn't tally with the canvass returns as many of the newly registered young voters weren't even on the canvass sheets, and the working class areas we focus canvassing on were less enthused than the areas we weren't door-knocking.
The factors that drove the change in public opinion seem fairly simple in retrospect:
Jeremy Corbyn performed far better in the glare of campaign scrutiny than anyone expected or his performance between 2015 and 2017 had suggested. If he had been this strong before the election it's unlikely there would have been serious internal dissent in the party. If he had been this strong in the Brexit referendum, Remain would have won it. Other shadow cabinet members including but not limited to Angela Rayner, Barry Gardiner, Andrew Gwynne and Jon Ashworth also performed well in the campaign.
Despite the bitter disputes of the last two years, the party was functionally united during the campaign. Hardly anyone said or wrote anything during the campaign that could be used against the party – people just got their heads down and campaigned.
Corbyn's appeal to young voters turned out to be real and to translate into massive increased turnout in this demographic. The big thing I got completely wrong in my critique his strategy was to simply not believe that there existed a reserve army of previous non-voters, because the previous youth surges of 2010 (Cleggmania) and 2015 (the Milifandom) hadn't translated into actual votes. It's difficult to disentangle how much of the youth vote was down to idealism about changing a society which has objectively treated young people badly on housing and jobs, and how much was just a very strong, targeted retail politics – if someone offers you free higher education you would be a bit daft not to vote for it.
The weakness of Tim Farron and the continued toxicity of the Lib Dems over the 2010-2015 coalition with the Tories meant that they got squeezed and most Remain voters went Labour as a way of blocking an extreme Tory version of Brexit.
At the same time, Corbyn's extremely contentious decision to whip the article 50 vote meant we were Eurosceptic enough to keep a large slice of Labour Leave voters. In retrospect it looks like a strategic masterstroke…
Corbyn brought many existing 2015 Labour supporters back on board by triangulating on areas of policy such as defence and security where he was most under attack. It can't have been easy for him to square his personal views on nuclear deterrence with party policy to renew Trident, but he tried to. He also ran on positions not dissimilar to previous recent Labour campaigns on benefits and some way to the right of Labour's 2015 platform on immigration and Europe. Perhaps Corbyn has already become his own version of Neil Kinnock, quietly moving the party towards centre-ground voters and away from some of his own personal beliefs on key policy issues.
Labour MPs ran strong local campaigns and were able to pull in additional voters who were sceptical about the national offer.
The party machinery delivered at every level – staff and volunteers from all wings of the party pulled together a logistically solid campaign with big numbers of activists, all at very short notice. To its credit, Momentum, after two years of internally focussed factionalism, did what its mission statement said it would and mobilised large numbers of new activists.
Our manifesto struck a chord both in terms of offering a different vision after a decade of austerity, at a point where cuts are being felt in broadly used public services such as schools and the NHS, when previously they had mainly impacted the poorest and most marginalised voters.
The two terror attacks, which conventional wisdom suggested should help the Tories as the harder line party on security, worked against them as Labour's messaging that police cuts were irresponsible and emblematic of austerity got massive cut through with voters who don't follow politics closely.
The SNP were weakened because their government in Scotland has run out of the cash reserves Labour had built up before 2007 and isn't delivering on public services, whilst irritating people by proposing a second independence referendum.
The Tories fought an abysmal campaign and a weak prime minister and vile manifesto – for instance, the proposal to scrap free school meals was a £400 a year hit on large numbers of families – turned off voters.
I hope that the spirit of unity and teamwork that characterised the election campaign will be carried forward by members from all wings of the party, and that the leadership will reach out and use the talents of all our MPs. Ensuring the pluralism of the party is respected, by for instance, returning to a shadow cabinet partly elected by the PLP would be a useful step forward.
Our focus is going to need to remain primarily external and focussed on taking the fight to the Tories as the hung parliament means there is a possibility of another general election in the near future.
Labour moved forward in seats, and more dramatically in vote share, on Thursday, so there is now a pathway – though a steep one – to a majority Labour government in terms of gain-able seats, including in Scotland, which did not look apparent in 2015.
But we need to temper our relief and elation about these unexpected gains with awareness that there was a swing against us in many Midlands and Northern industrial heartland seats (we have to tailor policies that appeal there if we want to avoid the Rustbelt effect that enabled Trump to beat Clinton in former Democrat heartlands); our votes are not efficiently distributed around the country compared to the Tories because we stacked up "super majorities" in London and university town seats; and we need to gain at least 64 more seats, more than twice what we achieved on Thursday, to get a Labour Government with a majority of one.
This requires us to make many more gains from the SNP in Scotland, and in England it requires us to take large numbers of traditional marginal seats which can only be done by taking votes direct from the Tories as it looks like we have already maximised the vote share we can obtain from mobilising previous Greens, Lib Dems and non-voters.
This is particularly the case now that we seem to have returned to almost a 1950s style two party system in England and Wales – small numbers of votes switching between Tory and Labour will deliver large numbers of seats. A good case study of where the current strategy triumphed and its limitations is the Kent and Essex Estuary seats. Canterbury, with its many students, was a stunning gain, but the 11 more working class seats on both sides of the Thames that had been Labour in 1997 and in many cases 2001 and 2005 as well were not gained, and in most cases have Tory majorities of about 10,000. We have to gain some of them to get a majority Labour government, and that will require a strategy that goes beyond the groups of voters appealed to this time.
Labour moderates need to contribute constructively to the debate about how we build on Thursday's results and return Labour to government, and to continue to ensure that the voices of moderate party members are heard, that the rulebook is upheld and enforced, and that important policy positions that were maintained in the manifesto, such as Trident renewal, are stuck to.
We should continue to be intolerant of any sectarian antics from Momentum that distract or detract from the task of returning Labour to power. We must fight to keep Labour as a broad church democratic socialist party with many traditions within it, but that these do not legitimately include revolutionaries and entryists who are not democratic socialists.
But any problems the party has are a lot easier to solve when the starting point is 262 MPs and 40 per cent of the vote than they would have been if we had crashed to 150 MPs and 25 per cent as look likely at the start of the campaign.
More from LabourList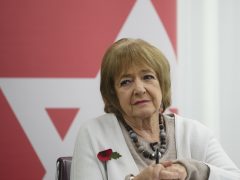 Comment
Holocaust Memorial Day has been a National Day of Commemoration for 22 years. We use the occasion to…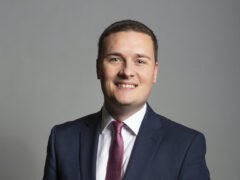 Comment
13 years of Conservative mismanagement have left the NHS without the doctors and nurses it needs, and patients…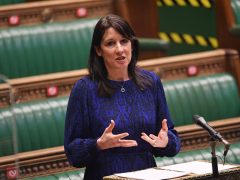 News
Rachel Reeves has argued that the Tories "have no plan for now, and no plan for the future"…