A former Labour cabinet minister has joined forces with one of the leading lights of Jeremy Corbyn's leadership campaign for the launch of a "patriotic" initiative to give English voters a voice.
John Denham, the former communities and local government secretary under Gordon Brown, has set up the English Labour Network in an attempt to help the party win again in the largest of the home nations.
The network aims to build on Labour's progress in the June general election and allow it to take the seats in the "large towns and small cities"which are necessary to be able to form a government.
It will provide "practical support" rather than be "yet another internal party group lobbying for individual policies or individual candidates", Denham writes on LabourList today.
The group has won initial support from prominent activists including Sam Tarry, national political officer for the TSSA union, who is described as acting in a personal capacity, and who served as campaign director on Corbyn's second bid election; MPs Jon Cruddas, Shabana Mahmood and Liam Byrne; Alice Perry, a councillor and Labour national executive member; and Jonathan Rutherford, a writer and academic.
"The electoral challenge is clear. Labour's support lags amongst voters who identify as English rather than British. In fact, if Labour had polled as well amongst these 'English' voters as we did in the wider population, Jeremy Corbyn would be prime minister already," Denham writes.
The former minister, who supported Ed Miliband in the 2010 leadership contest, warned that a "big gap" has grown between the values of English and British voters since Tony Blair's second landslide victory in 2001.
He said Labour needs to reconnect with patriotic voters who "live where the economy has taken away good jobs and [where] rapid migration has been disconcerting".
The English Labour Network has initial support from across the party, including MPs Jon Cruddas, Shabana Mahmood and Liam Byrne; councillors Judith Blake (Leeds), Alice Perry (Islington) and Vince Maple (Medway); as well as Sam Tarry, of the TSSA, in a personal capacity; Dr Emily Robinson from Sussex University; Mike Kenny, Cambridge; Jonathan Rutherford, a writer; Polly Billington, a former PPC; Paul Hilder, the founder of Crowdpac; and Morgan McSweeney of Labour Together. The co-ordinator is Joe Jervis.
John Denham: We are the patriotic party. Our new network will give England a voice
More from LabourList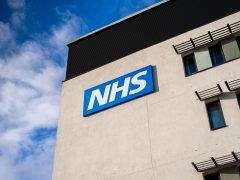 News
The GMB and the Royal College of Nursing have called off planned strike action in Wales following a…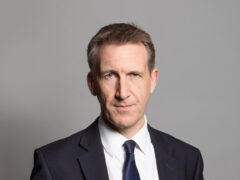 News
Dan Jarvis' bill on extending job protections for pregnant women and new parents has passed its third reading,…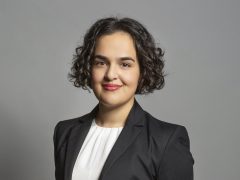 Comment
"Children are literally being picked up from outside the building, disappearing and not being found. They're being taken…