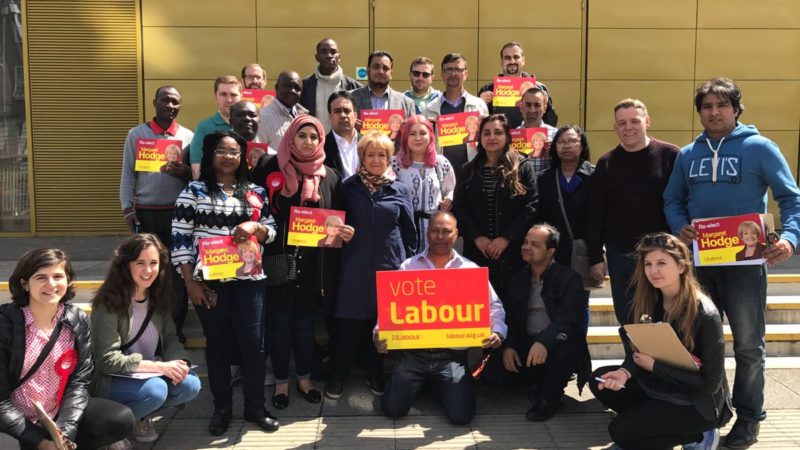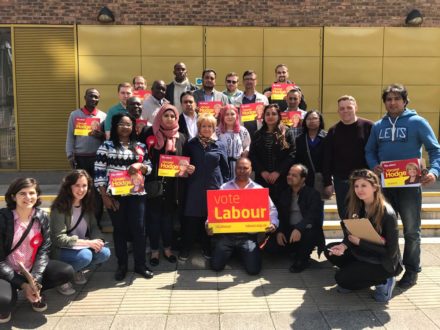 I wrote for LabourList just before May's local elections about the shocking lack of women in local government. I was a council leader 25 years ago, and astoundingly, given Labour's pronouncements on equality, the progress since then has been marginal. As a nation, we are up just 5 percentage points, to only a third women councillors, over the last two decades. Labour is making better headway, through our system of reserved places and all-women shortlists. So at the last elections two months ago, 44 per cent of Labour councillors elected were women. We need to do more but the other parties need to catch up.
Today's final report of the Local Government Commission shows that even where we have more women councillors this is not translating into getting women to the top.
We haven't cracked the 20 per cent mark in terms of women council leaders. The sharp end of this can be seen on Combined Authorities and the cabinets created by the new devolution deals. Some 88 per cent of jobs are taken by men – and not one of the new metro mayors is a woman. These are mostly Labour areas, and it is simply shameful that women are still being held back and not filling their fair share of top positions.
At least Andy Burnham has used his power to bring women into his top team, but that's not a proper answer.
Getting more women to the top
Outdated stereotypes are part of this problem. We found a drastic split between 'boy jobs' and 'girl jobs' on council cabinets, with women outnumbered six to one in roles like finance and economic regeneration – roles which have in the past been traditional routes to the top. Labour councils need to rethink both who they promote onto council cabinets and what jobs are filled by women. And anyway being in charge of an important portfolio – like children's services – should be seen as an appropriate preparation for the top job in a council.
Labour councils are currently at 40 per cent women on their cabinets, which is better than the average – but it is worse than our performance at getting women in, not representative of the population, and not good enough. We should adopt, now, an unambiguous party rule that at least 50 per cent of cabinet members, or committee chairs, must be women – and make sure that this is enforced across the country.
Changing how councils work
But the fundamental way that councils do business also needs to change. We found that just 4% of councils have a maternity policy, unbelievably women told us about losing their cabinet roles when they had a baby or being expected to return to work too soon after the birth of their child. Childcare support is incredibly patchy; and things like remote working that enables people who work outside the home to balance their different priorities are not in place to help women councillors balance theirs. More work needs to be done, too, to make sure that meeting times take into account the needs of under-represented groups.
And we simply cannot continue to allow council chamber sexism to go unchallenged. We are calling for all councils to put in place clear standards in their codes of conduct that ban sexist bullying and harassment; training to combat antiquated attitudes where they persist; and then to create cross-party standards committees which bear down on sexist behaviour. When 41 per cent of our councillors have experienced sexism in the council chamber, this change has to be made.
Councils need to bring in and support a more diverse group of women, too. We heard about Muslim Labour women councillors coming under pressure from within their communities not to stand – this must be challenged by our local government leaders, working alongside those women. We need to take positive action to get more BAME women in. And we need to make our local parties and our councils more accessible to disabled women – by rethinking what makes a 'good councillor' so that it doesn't exclude them, and by putting in place reasonable adjustment policies for councillors.
Women council workers
Male-dominated council political leadership has a huge impact on the women workers who make up 78 per cent of those who deliver council services. We heard horrendous accounts of belittling and sexism that they experience, and of a council culture that views flexibility around caring responsibilities as an inconvenience. This needs to change, and we think that offering all council roles, including the top jobs, as flexible or part-time by default is a good start.
We do not need to wait
We hope that the Government will respond positively to the calls we're making in our report. But Labour councils have long been willing to lead the way. We can make strides in making local government work for women, right now, and make our councils fit for the future.
The Fawcett Society will be contacting councils across the country over the coming months to push for change – I hope that as a party we will respond by making Labour local government work for women.
Dame Margaret Hodge MP for Barking and Dagenham has co-chaired the cross-party Fawcett Society and LGiU Local Government Commission over the past year.
More from LabourList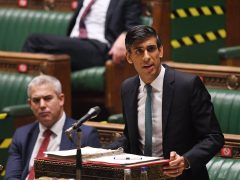 News
Rachel Reeves has declared that the resignation of Lord Agnew, over what the anti-fraud minister described as the…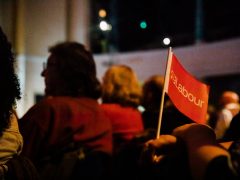 News
Martin Forde QC has sent a letter to members of Labour's ruling body today telling them that his…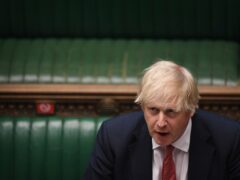 News
Boris Johnson has been warned that his government's planned increase in National Insurance contributions, which is set to…