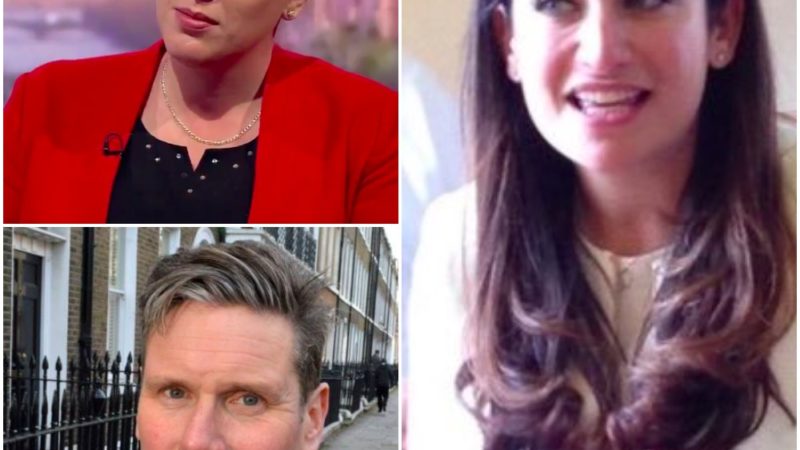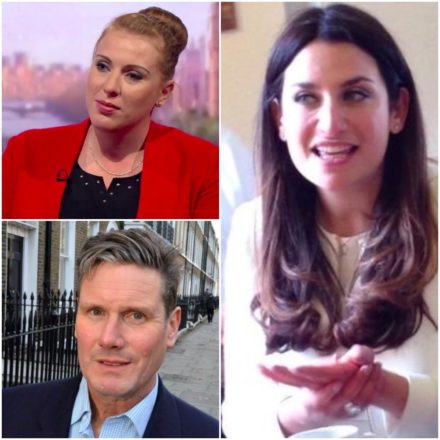 Angela Rayner and Keir Starmer have condemned any move to initiate deselections after backbench colleague Luciana Berger's local party was taken over by pro-Corbyn activists.
One member of the new CLP said that Berger needed to "get on board quite quickly now" and that she was "answerable to us".
"She will now have to sit round the table with us the next time she wants to vote for bombing in Syria or to pass a no confidence motion in the leader of the party," Roy Bentham, the new trade union liaison said to the Liverpool Echo.
Some interpret these comments as a step towards deselection.
Rayner told activists to focus on the "real enemy".
Appearing on the Andrew Marr Show, she said that, "Anyone who talks about deselecting any of my colleagues, quite frankly, they need to think about who are the real enemy here. Who are making the problems for our communities at the moment. Who have made those disastrous policies that are hurting the people that need us the most. And it doesn't help them if we're fighting each other."
"Luciana has done a tremendous amount of work [on mental health], she's an absolutely valued member of the team," she said, in reference to Berger's work as president of the Labour Campaign for Mental Health.
It comes as Starmer said, in an interview with The House magazine, that there was not widespread support for ousting MPs.
"I don't support mandatory re-selection and I've always been really clear about that. That's the very strong view of very, very many people in the PLP."
"I don't think it's a discussion we need to be having. I think we have a government that is in crisis, that really doesn't know how to go forward, is on the ropes on a daily basis, is clearly in-fighting itself. In those circumstances the Labour party should be dignified, it should be united and it should rise above — we don't need a discussion in the party about mandatory re-selection."
Chris Williamson, the Corbynista MP for Derby North and shadow fire minister, has backed mandatory reselections as a way to "focus minds". Such a change would make it easier to deselect sitting MPs.
Starmer also criticised comments from party chair and key Corbyn ally Ian Lavery, in which he suggested that Labour was "too broad a church" and that MPs had to "work very hard" to keep their positions. Lavery backed Andy Burnham in the 2015 leadership contest.
"We're a broad church and we should remain a broad church. It is one of the great strengths of the party that it's a broad church. It has allowed the party to change over time and to remain relevant over the very many years of its history.
"It started off as a narrowly based party of the trade unions and working people as its primary function. Then it broadened, because we're a broad church, and embraced all sorts of other important social issues — including all the work that's been done recently in relation to equality and sexuality, then into climate change and environmental protection."
"So that broad church is important because it allows us to be a broad-based party that's representing a broad swathe of people across Britain, but also because it gives us the flexibility to be the party of the future as well as the party of the past. So broad church is good."
You can watch Rayner speaking to Andrew Marr here:
"Any colleagues talking about de-selection of @lucianaberger should think about who the real enemy is" says @AngelaRayner #marr pic.twitter.com/nN8Q81r0TA

— The Andrew Marr Show (@MarrShow) July 9, 2017
Rayner also spoke about whether working-class children were put off attending university by tuition fees:
Are fewer working class students going to uni? "I don't believe that's the case actually" says @AngelaRayner, contradicting Corbyn #marr pic.twitter.com/MEOgaImFVk

— The Andrew Marr Show (@MarrShow) July 9, 2017
More from LabourList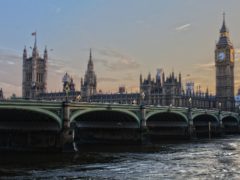 Daily email
By a hefty majority of 41 – thanks to few Labour rebels, 17 Tories defying the whip in…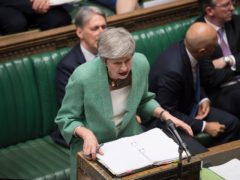 Comment
In five years' time, how will left-wing internationalists judge Theresa May's premiership? The outgoing Prime Minister's record is…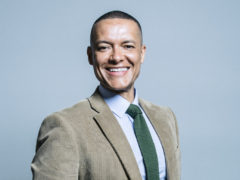 Comment
I had the pleasure of spending Monday evening at the Love Socialism Rebuild Britain Transform Europe meeting in…