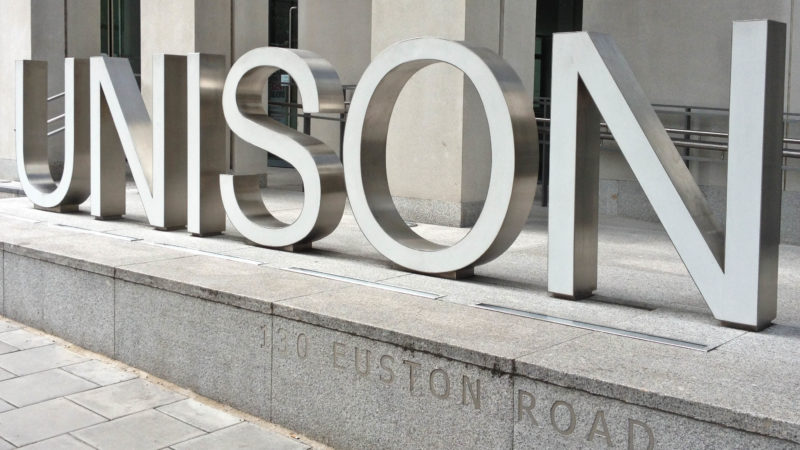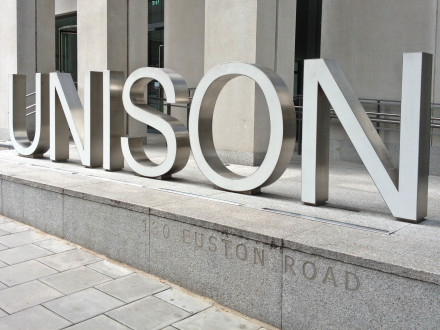 Practising as an employment lawyer over the last four years has felt at times like howling into the wind. Since the introduction of employment tribunal fees in July 2013, employment claims reduced by up to an eye-watering 70 per cent. However, the more het up employment lawyers got about this clear block on access to justice, the less interested others seemed to be. Obviously there are always exceptions and in this battle there were a few doughty allies led by the trade union movement, especially the excellent Unison. After a four year fight by Unison's legal team culminating last week, employment tribunal fees were held to be unlawful.
Unison's team, led by Adam Creme, fought a titanic battle starting in June 2013 in the High Court and then appealing to the Court of Appeal. At both levels, Unison's case was roundly rejected with the Court of Appeal finding that the disproportionate impact of fees on women could be legally justified. It was only on appeal to the Supreme Court that this argument was rejected. Labour grasped the nettle and at the general election, our manifesto promised an outright abolition of tribunal fees. Despite the CBI voicing concerns that the system wasn't fit for purpose, the Tories said and did nothing to correct the mess introducing fees created. Following the Supreme Court decision, all fees charged from 2013 will have to be refunded.
Before we celebrate the success of the Supreme Court in holding that the tribunal fees are unlawful, we should pause and ask ourselves how exactly we got here. The Conservatives have presided over one of the most sustained attacks on access to justice and the impartiality of the justice system itself since getting into government via coalition in 2010. Tories demanded fiscal discipline and under the guise of austerity, the government became a 'service provider' in running and operating courts and employees became 'service users'. Successive ministers were appointed to run the Ministry of Justice who made a virtue of having no legal training whatsoever. First lawyers had to deal with Michael Gove and then as a reward for our patience we got Chris Grayling. Grayling introduced fees for an employment tribunal service that had been typically a costs free regime. What was a broadly successful way of dealing with employment disputes was reimagined to shift the cost from taxpayers to those who used the tribunals themselves. This 'bean counter' view of what courts and tribunals do has been troubling with reductions in the region of 50% in the number of disability discrimination and 45% for pregnancy discrimination claims bought from the pre to post fee regime.
In the unanimous judgment of the Supreme Court, Lord Reed felt the need to set out what the rule of law is and why it is fundamental to a democratic country. Members of parliament spend considerable time debating and voting on law. One of the totemic pieces of legislation this century was Labour's Equality Act (2010) which sought to provide redress to people who were discriminated against. This includes a person being fired for being the wrong race, or being pregnant or having a different sexual orientation to everyone else at work. However, this flagship statute becomes irrelevant if no one can afford to go to court and enforce their legal rights. For those of you who think it could never happen to you, what if you have unpaid holiday or your boss won't pay you the national minimum wage? Unpaid Britain produced a report in only June of this year, estimating each year there are £1.2 billion of unpaid wages and £1.5 billion of holiday pay. With a rapid expansion of the gig economy, we need employment law to be more and not less accessible.
Law is more than enabling people to go and sue their employer if they are disgruntled. It sets the standards for society and asks employers and others to be accountable according to those values. We all benefit from living in a society where employers and employees believe that the rules of the game are fair and if not adhered to, there are consequences. The incoming president of the Supreme Court, Lady Hale, reflected that fees have deterred valid claims as much and possibly more so than frivolous claims. Tribunal fees were a bad policy that has lasted too long.
Jeremy Corbyn has consistently recognised that access to justice is a fundamental value that must be defended. Labour should be proud that they have campaigned hard for an abolition of tribunal fees which penalised workers and often the most vulnerable in our society. Richard Burgon has also been tireless as shadow justice minister challenging the Tories devastating assault on access to justice. This has been a matter on which MPs across the party were united with Keir Starmer, Jess Phillips, Sarah Champion and Liz McInnes all tweeting their delight at the result.
Moving forward, our party must work with its allies in making sure hard fought for workers' rights are enforceable until we return to government. This means fighting alongside Labour lawyers and trade unionists to safeguard access to justice in the future. Last week's victory has shown the power of the Labour movement to achieve real and meaningful change in peoples' lives.
Sara is an employment and commercial barrister and has been in practice for 10 years. She is panel counsel for the Commission for Equality and Human Rights. She is also vice chair of the Fabian Society and former chair of the Young Fabians.
More from LabourList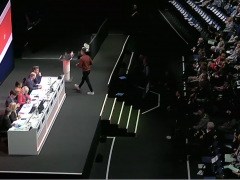 News
Labour conference has passed motions expressing support for an increase in funding for defence manufacturing to ensure that…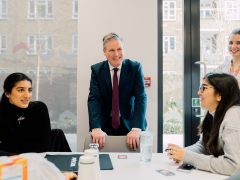 Comment
What a difference year makes. After delivering an optimistic vision for green, technology led growth in Brighton last…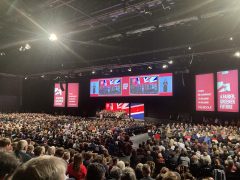 Comment
The mood in the conference hall this afternoon was markedly different to 2021, when Keir Starmer was heckled…