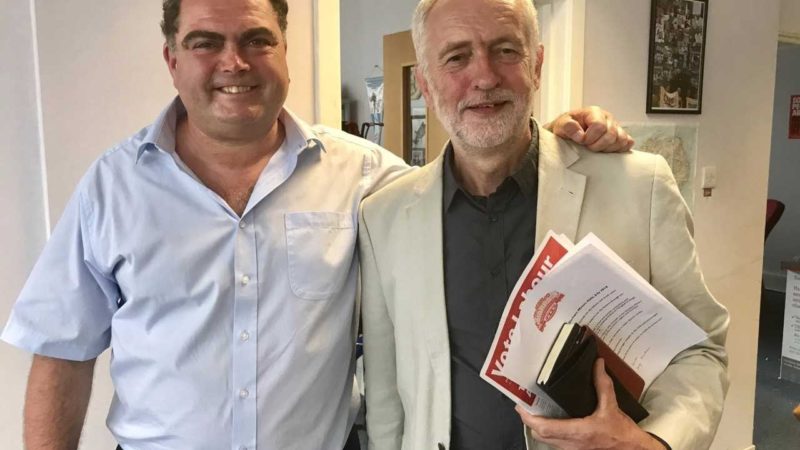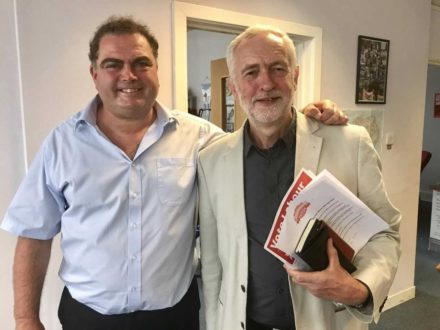 A pro-Corbyn trade union leader has submitted an emergency motion to Labour conference that would commit the party to opposing any Brexit deal that would end free movement.
Manuel Cortes, general secretary of the TSSA, said: "This motion will ensure Labour resist this pernicious attack on working people's liberty by ensuring the Tory attempt to ban free movement is opposed at every opportunity."
Cortes was one of Jeremy Corbyn's earliest backers and his union is affiliated to Momentum. The motion is likely to be controversial, however, as it would lock the Labour leadership's hands on a Brexit deal.
Whilst the frontbench position on Brexit has softened recently, to favouring an extended transitional arrangement in the single market, Keir Starmer has ruled out staying in the bloc indefinitely unless a new deal on free movement could be struck.
Cortes added: "Theresa May is about to further embarrass our country abroad today when she attempts to lay out the terms of her Tory Brexit in Florence. Whose crazy idea was it to lay out terms of British decline in a city that is the symbol of the European renaissance?.
"Do the Tories not get that Europe will get along just fine without us? But British workers are already being burned on the alter of Tory Brexit with rising costs and falling real wages and the by the loss of our EU workers which is exacerbating problems in our public services and food and agricultural industries. If the Tories get away with ending free movement they will turn Britain into a jail for British workers because the terms of Tory Brexit won't just lock EU workers out, they'll jail British workers in.
A shock poll released today suggests that if the EU referendum rerun, Remain would win. 
The full emergency motion tabled to conference states:
Conference notes:
1) The publication of Boris Johnson's Telegraph article on 15th September exposing Tory chaos over Brexit;
2) William Hague accusing government ministers of "lacking coordination" over Brexit on the 19th September;
3) The lack of a coherent Tory plan for Brexit and continuing differences over the nature of talks with our European Union (EU) partners;
4) Chaos within the Brexit department as another senior civil servant departs whilst the Brexit minister has been sidelined.
Conference believes:
1) Tory Brexit shambles is hurting our economy and livelihoods and is likely to lead to deregulation in areas like workers' rights;
2) A 'no deal' outcome looms large due to Tory Brexit plans;
3) Retaining tariff-free trade access to the EU's Single Market is vital for our industries, our jobs and our livelihoods;
Conference strongly condemns those who blame migrant workers for low wages. It's unscrupulous bosses and our Westminister engineered deregulated Labour market who are at fault – not migrants.
Conference resolves that Labour will:
• Leave all options open on our future relationship with the EU;
• Re-regulate our labour market including implementing a real living wage and ending bogus self-employment;
• Install sectoral collective bargaining so there is a rate for every job and a trade union in every workplace whilst also ensuring greater workforce planning with more apprenticeships in place to close our yawning skills gap;
• Oppose any deal which doesn't allow the continuation of freedom of movement between the European Economic Area and the UK and vice verse.
Why not come to our rally with TSSA for free movement at Labour conference? Sunday, 9pm, Albert Room in The Grand Hotel – with free drinks including Trade Union pale ale. Speakers include Mayor of London Sadiq Khan, Irish Labour leader Brendan Howlin, Alison McGovern MP and Manuel Cortes. 
More from LabourList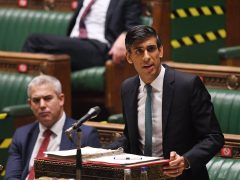 News
Rachel Reeves has declared that the resignation of Lord Agnew, over what the anti-fraud minister described as the…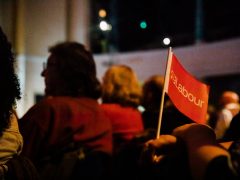 News
Martin Forde QC has sent a letter to members of Labour's ruling body today telling them that his…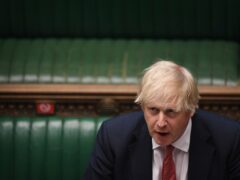 News
Boris Johnson has been warned that his government's planned increase in National Insurance contributions, which is set to…