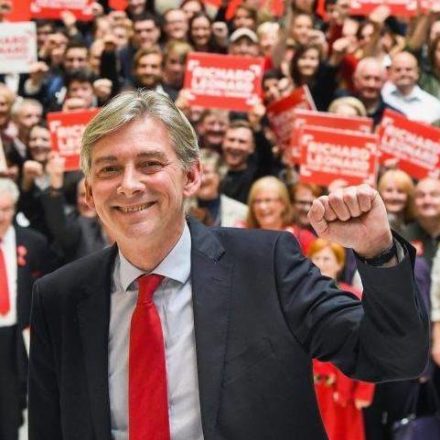 Nobody knows for certain where the majority of the British public stands with Brexit. It was nearly 50/50 on 23 June 2016. Today, it would hardly be surprising if the divide were roughly the same. A two-thirds majority referendum could then disentangle this conundrum – and raising the bar could push more people to vote. You would see the full impact of a much wider electorate.
What's easier to spot is this: Remainers have the numbers in parliament, but they have neither a sweeping strategy nor a leader that can fake one. Theresa May's ramshackle government can unabashedly carry on. Chuka Umunna's plans are interestingly forging ahead, though.
In theory, Labour could grab the Whitehall bull by the horns. The red party has recouped a lot of ground lost since 2007. Corbynism has been key to this relative success. Without full Scottish endorsement, however, Labour know they can't win.
Scotland's pro-EU vocation is almost set in stone. On this, Richard Leonard and Jeremy Corbyn can find common ground with the Scottish public by putting aside excessive anti-European rhetoric. Doing otherwise, particularly outside England, would appear to be out of step with our times. The world is bigger today; and competition tougher. Nations tend to unite, if possible.
Labour need the support of more Remainers. Shunning them would be a mistake. They are tucked away in the folds of other parties: the Greens, Lib Dems and, crucially, the centre fringes of the Conservative party. Others lie on electoral brownland, idle; but plenty more are to be found in Scotland – the biggest basin. How do you entice them? By showing them Labour is compact, sharp and ready to govern. So no messing.
Luckily, May just needs a gentle nudge to topple over. Her emissaries in Brussels have shown they can't negotiate because what they want, they cannot have. And what guarantees they should give – a soft Irish border –they will not.
So, Europe is the political battlefield where the various strands of the left, from Scotland too, can gather and smash down 10 Downing Street's door. They've been missing a trick: the call, in unison, for a second referendum on EU membership. By gauging their message timely and appropriately, leftist Eurosceptics can hopefully avoid accusations of hypocrisy. It can be done, if the unifying point is still the same as ever: getting the Tories out. One current alone will never do it.
Details can be dealt with later. Finding a compromise on what EU tier to join – no one would expect Britain to ever adopt the euro, for instance – should be easier to achieve than most think. There is room for ample manoeuvring. A multi-speed union of independent nations is in the interest of everyone on the continent. This is, in fact, a broadly shared view already, if not a near settlement despite vehement dissent by some.
Labour is the largest red party in Europe for a reason: even in the harshest of crises, it has kept an honest dialogue going among its opposing factions. This will be its fortune. Brexit, in fact, is not a given. Labour can and should avert it. The Scots would come out of the EU reluctantly. This sentiment can be put to good use.
By opting to stay in the EU, Labour could regain 10 Downing Street and Scotland at the same time. Progressive Europeans can reap the benefits too, should Labour fight to stay in Strasbourg. A redder EU parliament would help bring about the many reforms necessary in Britain as well to find a more comfortable place in the union. The option is still open.
Alessio Colonnelli has written for publications including The Independent, the International Business Times and Open Democracy.
More from LabourList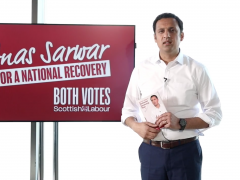 News
Scottish Labour leader Anas Sarwar has warned the 'Progressive Britain' conference today that his party's performance on May…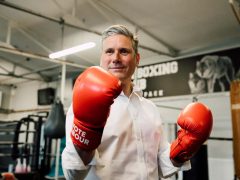 News
Keir Starmer has declared that Labour must "change our party to change Britain" and made the case that…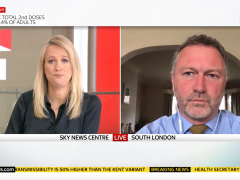 Video
Sophy Ridge on Sunday Shadow Communities and Local Government Secretary Steve Reed backed the easing of Covid restrictions…