Over the past week we've heard shocking stories from people within our party and in parliament who have been harassed or abused by MPs. The Labour Party has always prided itself on supporting the most vulnerable in society but, in these cases, the party has not responded appropriately and have instead turned their backs on those who seek help.
We need robust measures in place to make sure that our staff are protected whilst they work for us, be it in parliament or our constituencies. That's why I am calling for a proper human resources department to be established in parliament. After the expenses scandal, IPSA was established for MPs expenses, so why have we not got a similar system in place for the well-being of our staff?
There needs to be a proper, independent HR department established in Westminster. This would act as the body that people could go to if they had complaints of harassment, abuse or assault on the Estate. This department, like IPSA would be non-partisan. It would treat victims of abuse with the highest level of confidence and anonymity.
Further, this HR department would assist in the employment of MPs staff, help to scrutinise the employment process and make sure that MPs are hiring the best people for the job. This would standardise the process of employment and make sure that MPs hire their staff based solely on their abilities and talents they can bring to the team.
We need to recognise that going to the police may not be the only option for victims of harassment or abuse in parliament. Suggestive text messages, inappropriate comments and wandering hands are not a police matter. They fall below the criminal threshold. Yet we all know that this is unacceptable behaviour from MPs. There must to be repercussions for those who sexually harass or abuse individuals in parliament.
The victim should always be in control of the process when it comes to reporting an incident of sexual harassment or abuse. They should be treated with the strictest confidentiality, with an independent body hearing their case and acting accordingly. The victim should steer the process, and be supported with their decisions when it comes to reporting sexual abuse and harassment.
We in the Labour Party have always been the party at the forefront of speaking out and standing up against abuses of power. It's on us to take the lead once again.
We've all known for too long that there are people in this place who are best avoided. But now it is clear that abuse and harassment in parliament have been widespread, that perpetrators have not been punished, accusations swept under the carpet and victims have been let down.
I will be circulating the list of demands for parliament to clean up its act to the parliamentary authorities. But I will also be circulating them to the Parliamentary Labour Party. Until parliament acts, we must take the lead. We can do this by setting high standards for ourselves, and creating proper sanctions for those colleagues who have stepped out of line.  
I call on my colleagues in parliament to support me in approving this list at our meeting on Monday.
My list of demands for parliament to clean up its act:
Compulsory management training for all MPs.

A compulsory training session for all staff of MPs, including constituency staff.

A clear system of warnings for MPs who breach the rules when it comes to conduct.

MPs should not be allowed to use the Sports and Social bar in parliament.

The PLP should produce a new members pack for staff with:
Information about their recognised trade union with contact details for the TU representatives.

What to do in an emergency, e.g. fire or terrorist attack.

Information of what to do if there is bullying, harassment, abuse, intimidation or discrimination in the workplace.

Other FAQs regarding pay, security procedures etc. 

This pack should be issued with the new staff member's parliamentary pass or parliamentary email.
Commitment from all parties on a code of conduct and to act accordingly if there is a breach. Must include the removal of the whip, and removal of permission to stand as a parliamentary candidate in elections and party membership.

A commitment from the Labour whips and the Labour leadership to not hide reports of abuse or harassment to protect the party's interests.
 Punishment for MPs who have been found to have sexually assaulted or harassed people:
Public apology for their actions.
Apology to the victim if appropriate.
Agreement to stand down at the next general election or removal of the whip if appropriate.
Mandatory training from the Labour Women's Network or similar bodies on sexual harassment.
Proportion of MPs salary to go to charities that help victims of sexual harassment or abuse.
Community service or similar.
More from LabourList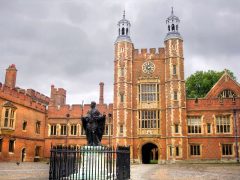 Daily email
No turn? Good morning. The i reported last night that Labour would ditch plans to remove charitable status from…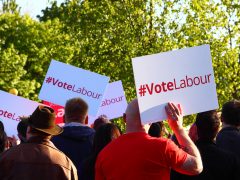 News
This year's Labour Party conference in Liverpool is one of the most hotly anticipated yet under Keir Starmer's…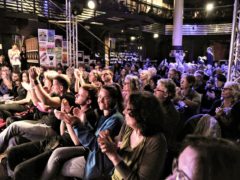 Comment
The rollback of Labour Party democracy continued this week with activists and unions now blocked from using conference…