It is time for an independent complaints ombudsman in the Labour Party.
I confess I was hesitant in writing this. I was horrified by what happened to Bex Bailey, who I have met a few times. I'm running for election to the NEC and, like the other candidates, did not want to politicise such a traumatic episode.
Happily for my family, my quixotic campaign – which a friend has described as "like the Charge of Light Brigade without the poetry" – is unlikely to go any further as it seems I'll just receive two of the five required CLP nominations.
Along with others I played a behind-the-scenes role as assistant director of Royal British Legion in helping to establish an independent service complaints ombudsman in the military. The awful events at Deepcut from 1995 to 2002, where young recruits were bullied, harassed and some died, served as a wake-up call for the military.
The then Labour government established a service complaints commissioner. This was too timid a response and did not reflect the full recommendations of Nicholas Blake QC's Deepcut review. The powers of the commissioner were essentially to monitor the progress of complaints, as they were investigated by the chain of command.
The establishment of a service complaints ombudsman in 2015 was half a step forward. The new ombudsman was strengthened in several ways. She can be the first port of call for a complaint; if she uncovers any maladministration in the handling of a complaint she can investigate that; and she can essentially play a greater role in chivvying along complaints – some of which were taking years to resolve.  However, she cannot, despite the recommendations of the British Legion, members of the Defence Select Committee, like Madeleine Moon, and the Labour opposition, investigate the substance of a complaint – only its handling and complaints about maladministration.
Like most, I had a wonderful time in the military. But a minority do not. Bullying, harassment based on protected characteristics, sexual harassment and criminality all occur. Some will be resolved informally, others though the chain of command, and a few taken up by the military police. But no one should pretend that there are not a myriad of conflicts of interest, pressures to conform, amateurism and inadequacy which mean that sometimes complainants are not treated fairly.
Within the Labour party too complaints procedures and practices are not in a great shape. As a local vice-chair for membership I found that at, a most basic level, the several documents listing out policies and procedures are stored in different places – with uncertain connections between them. Once you find them the bullying and harassment policies are, however, more helpful than the rules in chapter 6 of the rulebook, which seem to recommend a process which is so public as to be unsuitable for any bullying and harassment cases.
At the CLP level, the respective roles of executive committee officers are not always clear. There are also frequent opportunities for conflicts of interest to arise at all stages of complaints handling, particularly with the rise of factionalism in local party elections. Party staff are helpful but an awful lot rests on the shoulders of untrained volunteers. As our party has got larger, complaints have grown and more support is necessary.
The recommendations recently put forward by Labour Too seem eminently sensible to me. I wonder whether they could be augmented by an independent ombudsman. Her purpose would, in 99 per cent of cases, to act as a guardian of the process.
Like the service complaints ombudsman they would act as a backstop on the normal complaints procedures, providing oversight that the right procedures are being followed at the right speed, that the right people are carrying out investigations, and that the system overall is fair.
In a small number of cases she would be empowered to investigate the substance of the complaints also. Finally, she should be able to initiate and conduct thematic reviews. This would mean that if she notices a trend or an abnormal number of complaints coming from one region or organ of the party, then she could investigate and issue public reports. For example, the recent rise in antisemitic comments, and resulting complaints, could have been the subject of one such report. Some of this was considered in the 
Chakrabarti review
, last year, which was initiated by the leadership – the difference here is that the ombudsman could initiate such a review of her own volition.
I know the issue of how the party deals with complaints is of grave concern to existing members of the NEC.  I also know that all the candidates standing for the new NEC places will also want to pursue this issue. I hope that one of them can take up this baton in the future.
Nick Donovan is a candidate in the NEC race, standing on a platform of remaining in the European single market. He served in a military bomb disposal team and subsequently became assistant director of the Royal British Legion. He is campaign director at an anti-corruption NGO.
More from LabourList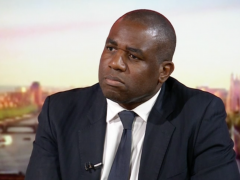 News
Sunday Morning Shadow Foreign Secretary David Lammy rejected the suggestion that Labour would enter into an electoral pact…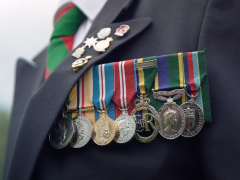 Comment
The first duty of any government in the UK is to protect our nation and its citizens. Whether…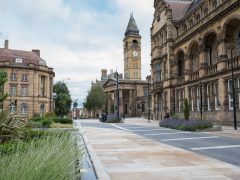 Comment
Labour won a historic by-election in Wakefield, our first such victory since winning Corby in 2012. This success…