Following the success of the #MeToo campaign, change has swept across the world with regards to how we see sexual harassment. From Hollywood to Westminister people have been shocked at how common it is and how much we just accept it as a society.
Sexual harassment usually – but not always- targeted towards women has been highlighted as the campaign encouraged hundreds of women to come forward and speak for the first time about their experiences.
With the Westminster sex scandal quick to follow it was saddening to see this was all too common within politics and in the Labour Party. Through the bravery of Labour members like Bex Bailey and Ava Etemadzadeh, shocking allegations were highlighted from within our own ranks.
Prior to these members speaking out we had just finalised the sexual harassment policy at the national executive organisational sub-committee. I, like other NEC reps, thought the policy was appropriate and rigorous but after hearing accounts from members it was right for us to look again.
In light of this I wrote a letter to Jeremy Corbyn and the rest of the NEC in which I called for a more rigorous procedure including a third party body to preside over sexual harassment cases as it was clear many people still felt unable to come forward. I think it was right to highlight this and try to show how seriously we are taking the issue.
It is understandable victims are afraid to come forward when the official to which you are reporting may know you or those involved in the case. It also puts the staff member in a difficult position and ultimately we should protect them as well as members.
Amongst other issues, holding a meeting of the NEC equalities committee once every two months is not sufficient for the issues our party is facing. We are the party that has pioneered women's rights and we cannot just ignore the growing problem of women feeling unsafe. Tackling this issue must be one of the party's priorities going forward and I know Labour Women's Network is at the forefront of pushing for this.
I am pleased with the progress we are making but there is still much more to do. Over the past few months the party has really stepped up to the plate and I hope the rest of Westminster follows suit.
By working with Rape Crisis, an organisation with a wealth of knowledge and experience in dealing with sexual assault, Labour has been able to announce today a strengthening of its procedures.
We are now able to offer third party support that members and staff have been crying out for. Rape Crisis will provide a support line for reporting sexual harassment that is independent of the party and operated by a trained member staff. Our members will receive ongoing support throughout the whole process.
We will also conduct an independent audit of our internal procedures from the point of view of someone making a complaint; this is to ensure our systems are really helping those who require it. So far, staff and the NEC have worked incredibly hard on making procedures rigorous but we still have a long way to go before all members are able to feel safe.
The support line will be operational from Monday on 020 8683311. It is available to anyone within Labour who has experienced any form of sexual harassment and will be open between 10am and 6pm Monday to Friday.
The inside of the Labour Party must look like the society we wish to create and I hope that with these new strengthened procedures we are one step closer to that.
Jasmin Beckett is the youth rep on Labour's ruling national executive committee. 
More from LabourList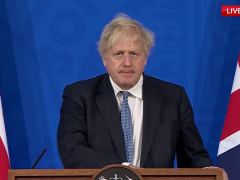 News
Three in five people feel that Boris Johnson should resign following the publication of findings relating to the…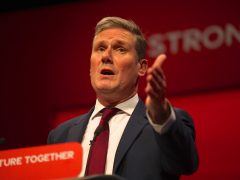 Comment
Below is the full text of the speech delivered by Keir Starmer in response to a statement from…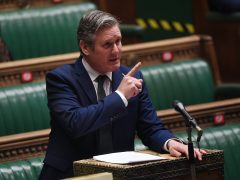 News
Keir Starmer has told Boris Johnson that "the game is up" and urged Conservative backbenchers to remove the…