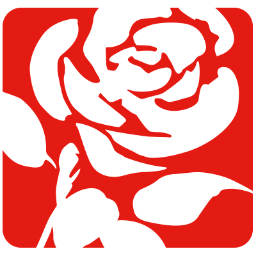 Ann Black has hit back at her critics and claims Jeremy Corbyn's office "lied" to keep her off a key decision-making group.
Yesterday the National Executive Committee and National Policy Forum member published a report on the NPF meeting that took place over the weekend. She revealed her account of the meeting and the run-up to it, as well as her thoughts on the NEC's recent decisions.
The weekend conference was dominated by the events that unfolded on Saturday morning, when the NPF chair election was due to take place. Ann Black had backing from left-wing forum members and was expected to win the election against Andi Fox.
Writing for her blog Ann on the Record, Black said she was told earlier in the week that the leader's office "had numbers showing that Andi would win by a majority of two to one".
Speaking to LabourList, she explained that staff in Corbyn's office said this in order to encourage her to withdraw from the race, and added: "they said Unison would not vote for me – but that's a lie".
The vote was called off after the NEC officers group said seven days' notice was required for elections to be valid, and the chair election – triggered by Ann Cryer standing down earlier in the week – would have breached Labour rules.
When vice-chair Katrina Murray tried to go ahead with the vote, NEC Chair Andy Kerr stopped it. NPF members are now wondering when and how the election will take place.
"Andy Kerr and Katrina were clear that an election would be held in the coming weeks, and I agree that that is what should happen," says Black. She believes the chair position should not be left vacant until the next meeting of the NPF, due to take place in the autumn.
The blog post includes notable criticism of the NEC's intervention in Haringey Council's controversial Haringey Development Vehicle (HDV) plans. Black says it did not go down well with the "local government family" and concludes that upsetting so many hard-working councillors is "not smart".
Commenting on the procedural focus of the meeting, she denounced "shouty men waving rulebooks" and wrote: "Labour is at its worst when having rows over stuff that almost no-one understands".
Black's report repeats her rebuttal of claims she blocked 120,000 new Labour members from voting in the 2016 leadership election by voting on the NEC for an early freeze date. She explains again that if Jeremy Corbyn and Jon Trickett hadn't left the room, her own proposal for a limited cut-off date would have passed.
Finally, Black defends her record as a long-standing left-wing Labour activist and member of the NEC:
"Having spent twenty years on the NPF in a small and lonely minority, from Durham in 1999 to Milton Keynes in 2014, being ridiculed, patronised and ignored for voting for policies which Jeremy Corbyn has brought into the party mainstream, the idea that I have turned into a Progress stooge is ludicrous.
"Labour First and Tony Blair's people worked against me for many years. My personal politics have not changed, although I have always believed that all positions and all arguments deserve respect, and it would be sad if the current leader was less tolerant of diversity than the Millbank of old."
Black confirmed to LabourList that she would be re-standing for the NEC.
Soft-left group Open Labour told LabourList it plans to back her: "For nearly three decades Ann Black has been a voice for left policies and party democracy. She has not been afraid to be this voice when it has been much less popular. Today, she is still the most effective and accountable member of the NEC.
"In recent days Ann's long record has been ignored, and her recent votes have been deliberately misrepresented. This is sad and unnecessary. We at Open Labour think it is right for members to stick by her, and to make sure she once again tops the ballot."
Jeremy Corbyn's office has been contacted for comment.
More from LabourList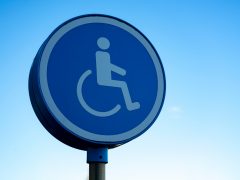 Comment
Disabled people were promised a bold, transformative new national strategy – but what we got was far from…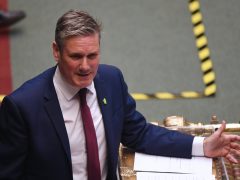 Comment
There is a gaping hole where the government's employment rights policies should be. But while ministers continue to…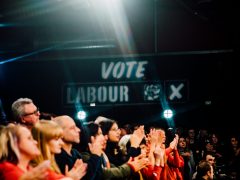 Comment
Of the many tragic missed opportunities over the last five years, the failure to build a political bridge…