Not "a penny extra" for the NHS in the chancellor's spring statement. But why would there be? This is a government wedded to so-called 'austerity' for reasons of both ideology and chumocracy.
Theresa May says her government isn't selling the NHS. Indeed not – they're not even giving it away. Instead, they're paying private companies both to take it off their hands (piece by piece, beneath the NHS logo), and to reshape it along the lines the private firms want.
The capital-starved NHS is forced to look to the private sector for 'solutions'. It is forced every winter to pay private hospitals and nursing homes vast sums to free up beds and get through entirely predictable crises, having shed 'spare' NHS capacity that everyone from McKinsey to Sir Robert Naylor is telling them is "inefficient".
Who could have predicted that baby boomers would age and need healthcare, and that it was probably a bad idea therefore to close non-acute wards, leaving us with fewer beds than just about any comparable country?
The NHS is forced to ship mentally ill adults and children to private hospitals that are twice as expensive and three times further from home, according to a recent CQC report. The outdated asylums needed to be closed, but since 2000, we've lost a further half of our mental health beds.
We don't call all these cuts "care in the community" any more of course. We call it "care closer to home" – which turns out often means care a lot further away, and therefore with worse outcomes.
Still, it's good news for firms like US-based Acadia Healthcare, which owns the multi-billion-pound Priory hospital network. Channel 4's Dispatches quoted a senior figure telling investors he was "optimistic" the firm would be a "big winner" as the NHS "continues to close beds and have a need to outsource those to the private sector".
Good news too for the likes of UnitedHealth, Capita, and Babylon, flogging the NHS costly 'packages' of IT and 'demand management', helping segment the healthy and profitable from the sick and unprofitable, steering them towards different 'offerings'. And good news those who can get into the front-line of gatekeeping, overseeing walk in centres, NHS111 and referrals – the likes of Virgin and Care UK.
There are patients turning directly to the private sector as things like vasectomies, hip ops, stop smoking services and hearing aids are increasingly withdrawn from the NHS, due to both cash shortages and the 2012 Health and Social Care Act, which eroded the government's duties to secure comprehensive, universal healthcare. As patients of Circle-run Hinchingbrooke hospital learned to their cost, it turns out no one can run a full-service hospital with an A&E better than the NHS.
But PWC, McKinsey, KPMG and co are at the table with local NHS management around the country, pushing hard to 'transform' services away from full service hospitals with A&E, into contract-friendly chunks and locations – a setup soon to be formalised in accountable care organisations (ACOs). Want to see a nurse? Here, have an app instead… Sorry, that clinic building doesn't belong to the NHS any more… Perhaps you'd like to use our privatised 'Healthcare at Home' service?
The private sector experiment in the NHS has been running for 30 years and remarkably, there isn't a shred of decent evidence that it improves healthcare outcomes overall. If you ask persistently enough, you'll be pointed to one paper – seriously, one! – that purports to show competition improves cardiac outcomes. In fact, all it shows is that more hospitals improve cardiac outcomes.
In hard economic terms, over those 30 years costs have ballooned massively as the frontline struggles. What proportion of these rising costs are due to the private sector experiment? In the words of the health select committee, outraged at the lack of data, "the suspicion must remain that the department of health does not want the full story to be revealed".
Researching this topic previously, experts I spoke to suggested that the oft-cited £10bn a year figure was likely an underestimate. It's unacceptable to say that the cost is expensive but unknowable. If the political will is there, answers can be found.
Particularly when the alternative – an ever more threadbare NHS, reduced ultimately to a MediCare style fall-back – MayCareTM, perhaps? – is unthinkable.
Caroline Molloy is editor of openDemocracy UK and OurNHS.
This piece was commissioned by guest editor Diane Abbott.
More from LabourList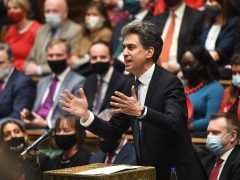 News
Ed Miliband has demanded that Liz Truss and Rishi Sunak end the "appalling vacuum of leadership" as households…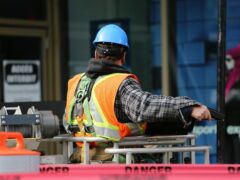 Comment
"If you try to underpay you just get annihilated in the comments. You have to delete the post"…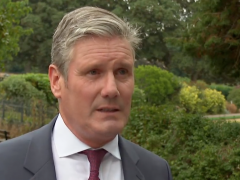 Video
Keir Starmer has said people he has spoken to are "very, very pleased" with Labour's proposal to freeze…