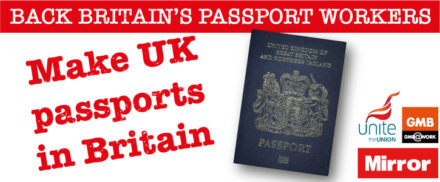 Thousands of people have signed a petition created by Unite, GMB and the Mirror calling for post-Brexit passports to be made in the UK.
It is on course to quickly reach its target of 15,000 signatures.
Unite launched the campaign after the government reportedly awarded the new £490m passports contract to Franco-Dutch firm Gemalto – not UK supplier De La Rue.
Supporters claim the move – which would see passports being made outside of the UK – puts hundreds of British jobs at risk, and also poses a security risk.
The petition says such a decision would not be taken in France, "where they produce their own passports in the interests of national security".
Speaking on Radio 4's Today programme, De La Rue chief executive Martin Sutherland said: "I'd like to ask Theresa May or Amber Rudd to come to my factory and explain to our dedicated workforce why this is a sensible decision to offshore the manufacture of a British icon."
Unite's general secretary Len McCluskey posted a piece on the union's Facebook page calling for the government to "stop the passport betrayal".
McCluskey wrote: "Let's get one thing straight. This is not about Brexit. It's not about red versus blue. It's about saving decent British jobs, plain and simple.
"At least two hundred jobs are now at risk because the Tory government thinks it is best to ask a French-based company to make UK passports.
"The government didn't even have the decency to inform the company. Workers learned of their fate when they turned on their radios yesterday morning.
"Even for Theresa May's calamity Conservatives, this one takes the biscuit.
"De La Rue has been producing our passports for the past 10 years. There has never been a hitch, delay or security breach.
"And they've recently won the contract to print bank notes for the Bank of England. What is fit for the Old Lady of Threadneedle Street is surely fit for our citizens?
"Instead of taking back control, the government is doing things on the cheap. Workers in Gateshead, West Houghton and Bath will pay the price with their jobs – and we'll all pick up the bill for lost taxes being paid in the UK. I can hear Monsieur Macron laughing all the way over the Channel as he counts the cents that will roll into his Treasury.
"But Mrs May, there is time to reverse this disastrous decision.
"You can't hide behind the EU's skirts this time – this was your government's decision alone. What was done in no 10 can be undone in No 10.
"So back Britain's workers and make our passports truly something to be proud of."
Sign the petition: We demand the new blue UK passport is made in Britain to support UK jobs.
More from LabourList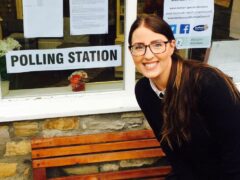 News
Laura Pidcock, the former Labour MP for North West Durham, has resigned today from the party's national executive…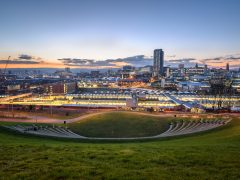 News
Labour has selected Oliver Coppard as its candidate for the South Yorkshire mayoral election taking place on May…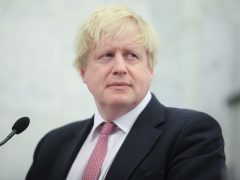 Video
Boris Johnson lied when he claimed that he had not intervened personally in the evacuation process in Afghanistan…