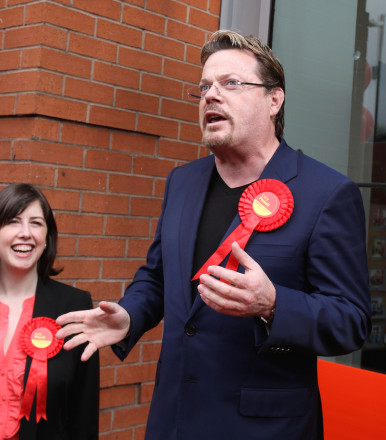 This week I joined campaigners from Westminster Labour on the doorstep in the West End, in my old stomping grounds of Soho and Covent Garden. I started out as a street performer in Covent Garden, and won my first election there too, to become head of the Street Performers' Association. It was great to be campaigning in the areas my performing career and political activism began.
It will be a real stretch to win in Westminster but local activists are giving it their all. Westminster has been Tory literally forever and wards that we have never won before would need to elect Labour councillors. But the fact this true-blue bastion is up for grabs at all shows how far Labour have come in London. With ambitious targets to win in Wandsworth, Barnet and Kensington and Chelsea too, there is all to play for in the capital.
London mayor Sadiq Khan is working with Labour councillors, MPs and committed campaigners because we have a real chance to build a London for the many, with lasting change on the cards for residents. More Labour London boroughs mean more joined-up working. More affordable housing, more bobbies on the beat, clean air and strong opposition to a vicious and damaging hard Brexit are just some of the policies that will put people first.
As the voter registration deadline approaches, this weekend will be critical in London and in all areas where elections are taking place. There is still time to check friends and family are registered to vote and encourage people to have their say. People fought and died for the vote, and we have a duty to ensure as many people as possible take part in our democratic process – particularly at a local level where turnout is often low.
Local elections give people a real chance to take control of their own futures. So often people feel powerless in politics, but as Jeremy Corbyn has shown the country, he is a highly effective campaigner who can engage with people who feel they've been left behind. He has brought many of them into the party.
Young people are crucial to Labour's success. After the second European referendum in 2016, they are more politically active and engaged than ever. We need to turn their energy into results for Labour in the polling booth, so getting young people registered and voting is vital. There is real anger out there about how young people particularly are shut out of decisions and have fewer opportunities – especially when it comes to housing – than their parents.
We must remind European citizens, too, that they can take part in local elections. This is their first opportunity to give a verdict on Theresa May's terrible hard Brexit strategy. Labour is standing up for their rights, and against this extreme Brexit. Reminding European friends and neighbours they can have their say is crucial – they may not realise they can vote in this election.
Labour councils across the country are shielding communities from austerity, putting residents first. Let's have one last big voter registration push, let's get more people involved in local politics and get many more Labour councillors elected across the country, helping Labour build a Britain for the many.
Eddie Izzard is a member of Labour's national executive committee.
More from LabourList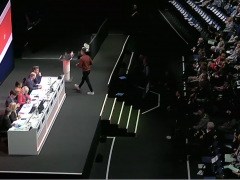 News
Labour passed a number of constitutional amendments, known as rule changes, at its party conference this year. We…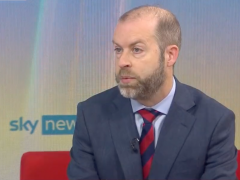 Video
Jonathan Reynolds has denounced the government's economic policy as "unsustainable, dangerous, reckless and a gamble with people's futures"…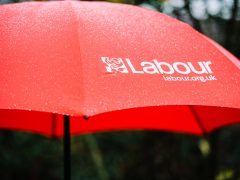 Daily email
YouGov published explosive findings last night. According to the pollster, Labour has a 33-point lead over the Conservatives – which…