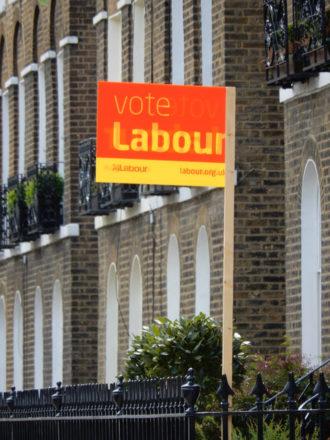 I've been reviewing Labour's performance in local council by-elections on a regular basis for LabourList. So what has happened on this front in the period since the New Year?
Here, in the same format as I have presented them previously, is the change in Labour vote share in all the council by-elections where there has been a Labour candidate in the last two contests (to allow a comparison to be drawn). The results are grouped by region so you can see the pattern around the country.
The number of by-elections falls off in this part of the year due to the "six month rule" – vacancies in councils with elections this May that occur within six months of the main polling day can be left empty and filled at the May elections.
There have therefore been no by-elections in London at all, as the whole of London has elections this May, and very few in other metropolitan areas. This skews the whole sample as these are the best areas for Labour, and it means you have to be careful about making assumptions about likely performance in the May elections.
Compared to the second half of 2017, when the pattern was of a relatively even increase in the Labour vote across all the regions and nations, there is a lot more geographical variation. Labour is continuing to gain votes in almost every region, but less evenly than before.
The strongest performing regions are Yorkshire and Wales, though in both cases the sample is tiny as there were hardly any by-elections and this could therefore be a statistical fluke.
The South East and South West also performed in line with national opinion polls and the 9.5 per cent increase in the Labour vote seen in the general election. There were particularly good results in southern coastal towns such as Bournemouth, Brighton, Rochester and Weymouth, which are attracting people moving out of London.
The two Midlands regions are mid-table with vote share increases of about half those seen in the South.
Worryingly, things become extremely patchy for Labour in the remaining regions, a pattern that looks connected to Brexit voting patterns in England but clearly has different causes in Scotland. Scotland and the North West both register an anaemic 2.5 per cent average increase in Labour's vote, whilst Eastern England was up 3 per cent. The North actually sees a drop in Labour's vote share, albeit on a tiny sample.
Of a total of 54 by-elections during this period, Labour's vote share was up in 40 of the contests, 74 per cent, which is slightly better than in the second half of 2017. Before the general election, the pattern was the exact reverse.
Eastern – average change in Labour vote +3 per cent
Borehamwood Cowley Hill (Hertsmere)  +3.4 per cent
Little Goffs Oak & Bury Green (Hertfordshire)  -0.8 per cent
Parndon & Hare Street (Harlow)  +7.9 per cent
Northchurch (Dacorum)  -1.7 per cent
Ockendon (Thurrock)  +11.2 per cent
Worstead (North Norfolk)  -1.8 per cent
East Midlands – average change in Labour vote +5.1 per cent
Grassmoor (North East Derbyshire)  -10.3 per cent
Higham Ferrers (Northamptonshire)  +3.5 per cent
Stamford St George's (South Kesteven)  +0.9 per cent
Wollaton West (Nottingham)  +10.1 per cent
Worksop South East (Bassetlaw)  +21.1 per cent
London – no by-elections
North – average change in Labour vote -6 per cent
Longbeck (Redcar & Cleveland)  +4 per cent
Pallion (Sunderland)  -15.9 per cent
North West – average change in Labour vote +2.5 per cent
Bunbury (Cheshire East)  -3.4 per cent
Droylsden East (Tameside)  +7.4 per cent
Farnworth (Bolton)  -10.2 per cent
Halton Castle (Halton)  +0.2 per cent
Hulton (Bolton)  +3 per cent
Morecambe North (Lancashire)  -0.7 per cent
Page Moss (Knowsley)  +2.4 per cent
Preesall (Wyre)  +9.9 per cent
Wyre Rural Central (Lancashire)  +13.9 per cent
Scotland  – average change in Labour vote +2.5 per cent
Bonnybridge & Larbert (Falkirk)  +8.5 per cent
Clackmannanshire North (Clackmannanshire)  -2.9 per cent
Penicuik (Midlothian)  +2 per cent
South East – average change in Labour vote +8.7 per cent
Birchington & Rural (Kent)  +2.9 per cent
Carterton South (West Oxfordshire)  +2 per cent
Central & Walton (Aylesbury Valey)  +0.9 per cent
Central Wight (Isle of Wight)  +3.2 per cent
East Brighton (Brighton & Hove)   +21 per cent
Kempshott (Basingstoke & Deane)  +16.1 per cent
Marine (Arun)  +7.3 per cent
Newport Pagnell N. & Hanslope (Milton Keynes)  +11.7 per cent
Petersfield Bell Hill (East Hampshire)  -4.9 per cent
Rochester West (Medway)  +26.5 per cent
Ruxley (Epsom & Ewell)  +10.5 per cent
Thanet Villages (Thanet)  +6.6 per cent
South West – average change in Labour vote +9.6 per cent
Bridport (Dorset)  +4.4 per cent
Bridport North (West Dorset)  +9.8 per cent
Chudleigh (Teignbridge)  +7.0 per cent
Exmouth Town (East Devon)  -7.7 per cent
Falmouth Smithwick (Cornwall)  +19.9 per cent
Minehead South (West Somerset)  -0.3 per cent
Throop & Muscliff (Bournemouth)  +15.8 per cent
Tophill East (Weymouth & Portland)  +23.1 per cent
Tophill West (Weymouth & Portland)  +14.4 per cent
Wales – average change in Labour vote +12.8 per cent
Trevethin (Torfaen)  +12.8 per cent
West Midlands – average change in Labour vote +5.2 per cent
Blythe (Solihull)  +4.6 per cent
Codsall (Staffordshire)  +0.8 per cent
Leek West (Staffordshire Moorlands)  +23.6 per cent
Stretton (East Staffordshire)  -2 per cent
Stowe (Lichfield)  -0.9 per cent
Yorkshire & Humber – average change in Labour vote +28.7 per cent
Armthorpe (Doncaster)  +34.8 per cent
Holgate (York)  +22.6 per cent
More from LabourList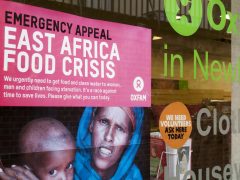 Comment
Someone in East Africa dies of hunger every 48 seconds. This is the result of the imperfect storm…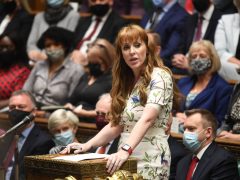 News
Angela Rayner has accused Boris Johnson of "watering down the rules to save his own skin" after the…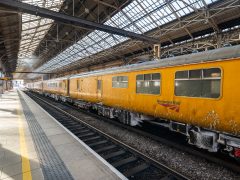 Comment
Network Rail, the company that owns and maintains Britain's railway infrastructure, has recently announced plans to cut over…