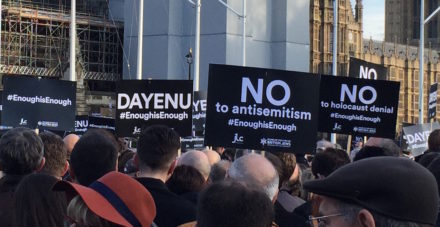 The Labour Party today expelled Marc Wadsworth almost two years after his confrontation with Jewish Labour MP Ruth Smeeth at the launch of Shami Chakrabarti's antisemitism report.
The activist has been has been expelled for two charges of bringing the party into disrepute.
In 2016, as the findings of the Chakrabati inquiry into antisemitism were announced, Wadsworth accused Ruth Smeeth of working "hand in hand" with a Telegraph journalist.
A Labour party spokesperson said: "The NCC of the Labour party has found that two charges of a breach of the Labour party's rule 2.1.8 by Marc Wadsworth have been proven.
"The NCC consequently determined that the sanction for this breach of Labour party rules will be expulsion from membership."
The decision to expel him has been welcomed by some Labour MPs and organisations.
Commenting on the outcome of the investigation, Ruth Smeeth said she was "relieved" that the matter had been resolved. The MP said: "I hope that this decision represents the first step towards a return to the values of decency and respect throughout the Labour Party."
The Jewish Labour Movement also welcomed the outcome. A spokesman said: "This case, dating back to the very day of the Chakrabarti Inquiry launch, is symptomatic of the ongoing delays in resolving disciplinary matters.
"We now need to see sustained action by the Party and the Leadership, including on Ken Livingstone and Jackie Walker."
The Board of Deputies of British Jews described the ruling as "a step in the right direction".
But groups linked to the party including the Grassroots Black Left, Jewish Voice for Labour and Labour Against the Witchhunt have expressed their opposition to the expulsion.
Marc Wadsworth says three Labour MPs – Clive Lewis, Keith Vaz and Chris Williamson – submitted written statements supportive of him to Labour's investigating body the national constitutional committee.
Williamson today said he was "astonished" by the NCC's "perverse" ruling.
The backbench MP said: "It flies in the face of the evidence that was presented and offends against the principles of natural justice.
"The NCC's decision has all the hallmarks of predetermination and tramples on the Labour Party's record of standing up fairness.
"I will therefore continue to stand four-square behind Marc and assist him in his efforts to clear his name, and his reputation as a veteran anti-racist campaigner, which have been besmirched by this absurd NCC ruling."
At a press conference this afternoon, Marc Wadsworth said he felt "bullied" by the "gang of white MPs" who had been vocal in their condemnation of his comments at the Chakrabarti launch.
The activist also confirmed he had been in touch with Jeremy Corbyn's office and described the Labour leader as "an old friend and comrade". Wadsworth claimed Corbyn's team had contacted him to offer support of the first day of the hearing.
More from LabourList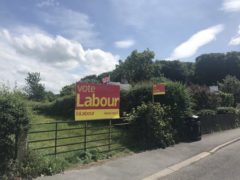 Comment
One thing that seems conspicuous by its absence is any analysis of the recent local government elections at…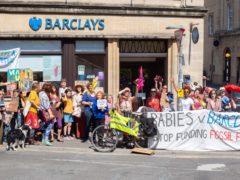 Comment
When the UN Intergovernmental Panel on Climate Change report was released last year, telling the world that we…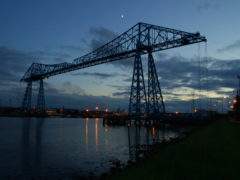 Comment
On Thursday 2nd May, Middlesbrough, an industrial town in the North East, returned an independent mayor – a…