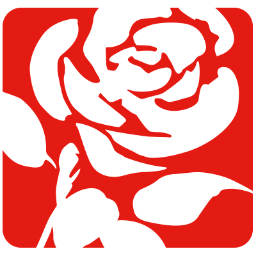 The contest to win nine places on Labour's national executive committee has opened.
Constituency Labour Party (CLP) candidates must be nominated by at least five CLPs to earn a place on the ballot. Other nominations received are treated as supporting nominations. Each CLP can make up to nine nominations.
Although the nominations aren't binding, they are often indicative of the final result.
The nine CLP representatives (including at least four women), to be elected before party conference, will serve terms of two years from October 2018.
Ann Henderson, Claudia Webbe, Darren Williams, Huda Elmi, Jon Lansman, Nav Mishra, Pete Willsman, Rachel Garnham and Yasmine Dar are on the Momentum/Campaign for Labour Party Democracy/Centre Left Grass Roots Alliance slate.
Eda Cazimoglu, Gurinder Singh Josan, Heather Peto, Jasmin Beckett, Johanna Baxter, Lisa Banes, Luke Akehurst, Marianna Masters, Mary Wimbury are on the Progress/Labour First slate.
Ann Black is being supported by 'soft left' group Open Labour.
Ann Black – 174
Including: Aberavon, Altrincham and Sale West, Alyn and Deeside, Angus South, Argyll and Bute, Ashford, Barking, Barrow and Furness, Bath, Battersea, Bedford, Birmingham Hall Green, Birmingham Northfield, Birmingham Yardley, Bishop Auckland, Blackpool North and Cleveleys, Bolton North East, Bolton West, Bootle, Bracknell, Brentford and Isleworth, Bristol South, Broadland, Bromsgrove, Burton, Caerphilly, Cardiff Central, Carmarthen West and South Pembrokeshire, Castle Point, Chatham and Aylesford, Cheltenham, Chesham and Amersham, Chichester, City of Chester, Clydesdale, Coventry South, Croydon Central, Croydon North, Croydon South, Cumbernauld and Kilsyth, Dartford, Delyn, Derby South, Dewsbury, Doncaster Central, Dumbarton, Dumfries and Galloway, Dundee City, Dunfeermline, East Hampshire, East Worthing and Shoreham, Edinburgh Central, Edinburgh Western, Edinburgh Southern, Erewash, Ettrick, Roxburgh, and Berwickshire, Falkirk West, Faversham, Faversham and Mid Kent, Finchley and Golders Green, Gedling, Glasgow Anniesland, Glasgow Maryhill and Springburn, Glasgow Southside, Grantham and Stamford, Gravesham, Great Grimsby, Great Yarmouth, Greenock and Inverclyde, Greenwich and Woolwich, Guildford, Hackney South and Shoreditch, Hampstead and Killburn, Harlow, Harrogate and Knaresborough, Hemel Hempstead, Hertsmere, High Peak, Hitchin and Harpenden, Horsham, Hyndburn, Ilford North, Ilford South, Isle of Wight, Islington and South Finsbury, Jarrow, Jenilworth and Southam, Kilmarnock and Irvine Valley, Kingswood, Kirkclady, Lancaster & Fleetwood, Leeds North West, Leicester East, Leicester South, LEWES, Liverpool Riverside, Llanelli, Macclesfield, Maidenhead, Maidstone and The Weald, Manchester Central, Manchester Withington, Meriden, Merthyr Tydfil and Rhymney, Mid Worcestershire, Middlesborough South, Mid-Norfolk, Montgomeryshire, Moray, New Forest West, Newbury, Newcastle upon Tyne Central, Newcastle-under-Lyme, Newport West, Normanton Pontefract and Castleford, North Dorset, North East Bedfordshire, North East Derbyshire, North Herefordshire, North Somerset, Nottingham South, Nuneaton, Old Bexley and Sidcup, Oldham East and Saddleworth, Orpington, Oxford East, Oxford West & Abingdon, Paisley, Penrith & The Border, Perry Barr, Plymouth Moor View, Plymouth Sutton and Devonport, Poole, Preseli Pembrokeshire, Pudsey, Reading East, Reading West, Reigate, Rugby, Runnymede and Weybridge, Saffron Walden, Scunthorpe, Sedgefield, Shrewsbury and Atcham, Skipton and Ripon, Sleaford and North Hykeham, South Cambridgeshire, South Holland and the Deepings, South Staffordshire, South Suffolk, South West Bedfordshire, South West Hertfordshire, Sotuhport, St Helens North, Stockton South, Stone, Strathkelvin and Bearsden, Stretford & Urmston, Surrey Heath, Sutton Coldfield, Swansea West, Taunton Deane, Telford, Teweksbury, Thornbury & Yate, Torfaen, Tynemouth, Washington and Sunderland West, Wealden, Wentworth and Dearne, West Bromwich East, West Worcestershire, Westmorland and Lonsdale, Wigan, Witney, Wyre and Preston North
Ann Henderson – 192
Including: Aberconwy, Aberdeen Central, Aberdeen Donside, Aldershot, Almond Valley, Angus and North Mearns, Ashton-under-Lyne, Barrow and Furness,  Basildon & Billericay, Basingstoke, Berwick-upon-Tweed, Beverley and Holderness, Birkenhead, Birmingham Ladywood, Birmingham Hode Hill, Blackley and Broughton, Bognor Regis & Littlehampton, Bolsover, Bootle, Bournemouth East, Bournemouth East, Bournemouth West, Bercon and Radnorshire, Brent Central, Bridgewater and West Somerset, Brighton Pavillion, Bristol West, Bromley and Chislehurst, Broxtowe, Burton, Bury St Edmunds, Cardiff Central, Cardiff West, Carmarthen East and Dinefwr, Carmarthen West and South Pembrokeshire, Ceredigion, Chingford and Wolford Green, Chipping Barnet, City of Chester, City of Durham, Clackmannshire and Dunbiane, Clwyd South, Clwyd West, Copeland, Crawley, Crewe and Nantwich, Croydon Central, Dagenham and Rainham, Derbyshire Dales, Dulwich and West Norwood, Dunfeermline, Dwyfor Meirionydd, Ealing North, Eakubg Southall, Easington, East Devon, East Hampshire, East Worthing and Shoreham, East Yorkshire, Edinburgh Central, Edinburgh Western, Ellesmore Port and Neston, Elmet and Rothwell, Enfield Southgate, Ettrick Roxburgh and Berwickshire, Exeter, Falkirk West, Feltham and Heston, Filton & Bradley Stoke, Garston and Halewood, Glasglow Anniesland, Glasgow Cathcart, Glasgow Kelvin, Glasgow Maryhill and Springburn, Great Yarmouth, Hackney North & Stoke Newington, Hampstead and Kilburn, Harlow, Harrogate and Knaresborough, Harlow East, Hartlepool, Harwich and North Essex, Hayes and Harlington, Hemsworth, Henley, Hereford and South Herefordshire, Hertford and Stortford, Hexham, High Peak, Holborn and St Pancras, Hornsey and Wood Green, Horsham, Isle of Wight, Islington South and Finsbury, Kenilworth and Southam, Kensington, Kingswood, Labour International, Lancaster & Fleetwood, Leeds North East, Leeds West, LEWES, Lewisham Deptford, Leyton & Wanstead, Liverpool Walton, Liverpool West Derby, Luton North, Luton South, Maidstone and the Weald, Manchester Gorton, Manchester Withington, Mansfield, Meriden, Mid Sussex, Middlesbrough South and East Cleveland, Mole Valley, Monmouth, New Forest East, Newark, Newton Abbot, North Cornwall, North Shropshire, North Somerset, North West Norfolk, Norwich North, Norwich South, Nottingham East, NW Cambs, Orpington, Oxford East, Oxford West & Abingdon, Penrith & The Border, Pudsey, Romford, Rossendale and Darwen, Rotherham, Rushcliffe, Salford and Eccles, Scunthorpe, Sefton Central, Sevenoaks, Sheffield Hallam, Sheffield Heeley, Sherwood, Shipley, Soilhull, Sommerton and Frome, South Derbyshire, South Dorset, South East Cornwall, South Shields, South Thanet, South West Devon, South West Hertfordshire, South West Norfolk, South West Wiltshire, Southampton Itchen, Southampton Test, Southend West, Spelthorne, Stalybridge and Hyde, Stockport, Stockton North, Stoke-on-Trent Central, Stretford & Urmston, Suffolk Coastal, Sutton and Cheam, Sutton Coldfield, Swansea East, Swansea West, Thirsk and Malton, Thornbury & Yate, Tottenham, Uxbridge and South Ruislip, Vale of Clywd, Vauxhall, Wakefield, Wallasey, Wantage, Washington and Sunderland West, Weaver Vale, West Bromwich West, West Dorest, West Ham, West Lancashire, Westminster North, Weston-super-Mare, Windsor, Wirral West, Wolverhampton SW, Eorthing West, Wycombe, Wyre and Preston North, Yns Mon
Brenda Weston – 1
St Austell and Newquay
Claudia Webbe – 233
Including: Aberconwy, Aldershot, Altrincham and Sale West, Argyll and Bute, Ashford, Ashton-under-Lyne, Barking, Basildon & Billericay, Basingstoke, Battersea, Bedford, Berwick-upon-Tweed, Beverley and Holderness, Birkenhead, Birmingham Hall Green, Birmingham Ladywood, Birmingham Hodge Hill, Bishop Auckland, Blackley and Broughton, Blyth Regis, Bognor Regis &  Littlehampton, Bolsover, Bolton North East, Bolton West, Bootle, Bournemouth East, Bournemouth West, Brecon and Radnorshire, Brent Central, Brentford and Isleworth, Bridgewater and West Somerset, Brighton Pavilion, Bristol South, Bristol West, Bromley and Chislehurst, Bromsgrove, Broxtowe, Burton, Bury St Edmunds, Cardiff Central, Cardiff West, Carmarthen East and Dinefwr, Carmarthen West and South Pembrookshire, Ceredigion, Chatham and Aylesford, Cheltenham, Chingford and Woodford Green, Chipping Barnet, Cities of London and Westminster, City of Chester, City of Durham, Clackmannanshire and Dunblane, Clwyd South, Clwyd West, Cldesdale, Colne Valley, Copeland, Crawley, Crewe and Nantwich, Croydon Central, Croydon North, Dagenham and Rainham, Derbeyshire Dales, Dewsbury, Dulwich and West Norwood, Dumbarton, Dundee City, Dwyfor Meirionnydd, Ealing North, Ealing Southall, Easington, East Devon, East Hampshire, East Worthing and Shoreham, East Yorkshire, Edinburgh Central, Ellsemere Port and Neston, Elmet and Rothwell, Eltham, Enfield Southgate, Erewash, Exeter, Feltham and Heston, Filton & Bradley Stoke, Garston and Halewood, Glasgow Maryhill and Springburn, Grantham and Stamford, Gravesham, Great Yarmouth, Guildford, Hackney North & Stoke Newington, Hackney South and Shoreditch, Hampstead and Kilburn, Harlow, Harrogate and Knaresborough, Harrow East, Hartlepool, Harwich and North Essem, Hayes and Harlington, Hemsworth, Hensley, Hereford and South Herefordshire, Hertford and Stortford, Hexham, Holborn and St Pancras, Hornsey and Wood Green, Horsham, Isle of Wight, Islington and South Finsbury, Kenilworth and Southam, Kensington, Kilmarnock and Irvine Valley, Kingswood, Labour International, Leeds Central, Leeds North East, Leeds North West, Leeds West, Leeds East, Leicester South, LEWES, Lewisham Deptford, Lewisham West and Penge, Leyton & Wanstead, Liberpool Riverside, Liverpool Walton, Liverpool West Derby, Luton North, Luton South, Macclesfield, Maidstone and the Weald, Manchester Central, Manchester Gorton, Manchester Withington, Mansfield, Meriden, Mid Bedfordshire, Mid Dorest and North Poole, Mid Sussex, Mid Worcestershire, Middlesbrough South and East Cleveland, Mole Valley, Monmouth, Montgomeryshire, New Forest East, Newark, Newbury, Newport West, Newton Abbot, North Cornwall, North Dorset, North Shropshire, North Somerset, North West Lecestershire, North West Norfolk,  Northampton, Northern Ireland, North Dorset, Norwich North, Norwich South, Nottingham East, Nuneaton, NW Cambs, Old Bexley and Sidcup, Oxford East, Oxford West & Abingdon, Penrith & The Border, Perry Barr, Pudsey, Romford, Rossendale and Darwen, Rotherham, Rugby, Rushcliffe, Salford and Eccles, Scunthorpe, Sedgefield, Sefton Central, Sevenoaks, Sheffield Hallam, Sheffield Heeley, Sherwood, Shipley, Shrewsbury and Atcham, Solihull, Somerton and Frome, South Derbyshire, South Dorset, South East Cornwall, South Holland and the Deepings, South Shields, South Staffordshire, South Thanet, South West Devon, South West Hertfordshire, South West Norfolk, South West Wiltshire, Southampton Itchen, Southampton Test, Southport, Southend West, Stafford, Stalybridge and Hyde, Stockport, Stockton North, Stockton South, Stoke-on-Trent Central, Stretford & Urmston, Suffolk Coastal, Surrey Heath, Sutton and Cheam, Sutton Coldfield, Swansea East, Swansea West, Thirsk and Malton, Thornbury & Yate, Tottenham, Uxbridge and South Ruislip, Vale of Clwyd, Wakefield, Wallasey, Wantage, Wealden, Weaver Vale, Wentworth and Dearne, West Bromwich West, West Dorest, West Ham, West Lancashire, Westminster North, Westmorland and Lonsdale, Weston-super-Mare, Windsor, Wirral South, Wirral West, Wolverhampton SW, Worthing West, Wycombe, Ynys Mon
Darren Williams – 210
Including: Aberconwy, Aldershot, Alyn and Deeside, Arfon, Argyll and Bute, Ashford, Ashton-under-Lyne, Barking, Basildon & Billericay, Basingstoke, Battersea, Bedford, Berwick-upon-Tweed, Beverley and Holderness, Birkenhead, Birmingham Hall Green, Birmingham Ladywood, Birmingham, Hodge Hill, Blackley and Broughton, Bognor Regis & Littlehampton, Bolsover, Bolton North East, Bolton West, Bootle, Bournemouth East, Bournemouth West, Bracknell, Brecon and Radnorshire, Brent Central, Brentford and Isleworth, Bridgewater and West Somerset, Brighton Pavilion, Bristol South, Bristol West, Bromley and Chislehurst, Broxtowe, Burton, Bury South, Bury St Edmunds, Cardiff Central, Cardiff North, Cardiff West, Carmarthen East and Dinefwr, Carmarthen West and South Pembrokeshire, Cereigion, Chichester, Chingford and Woodford Green, Chipping Barnet, Cities of London and Westminster, City of Chester, Clackmannanshire and Dunblane, Clwyd South, Clwyd West, Copeland, Crawley, Crewe and Nantwich, Croydon North, Dagenham and Rainham, Derbeyshire Dales, Dulwich and West Norwood, Dumbarton, Dunfeermline, Dwyfor Meirionydd, Ealing North, Ealing Southall, Easington, East Devon, East Hampshire, East Yorkshire, Edinburgh Central, Ellesmere Port and Neston, Elmet and Rothwell, Enfield Southgate, Exeter, Feltham and Heston, Filton & Bradley Stoke, Garston and Halewood, Gedling, Gower, Grantham and Stamford, Gravesham, Great Yarmouth,  Hackney North & Stoke Newington, Hampstead North and Kilburn, Harrow East, Hartlepool, Harwich and North Essem, Hayes and Harlington, Hemsworth, Hanley, Hereford and South Herefordshire, Hertford and Stortford, Hexham, Holborn and St Pancras, Hornsey and Wood Green, Hyndburn, Isle of Wight, Islington and South Finsbury, Jarrow, Kenilworth and Southam, Kensington, Labour International, Leeds North East, Leeds West, LEWES, Lewisham Deptford, Lewisham West and Penge, Leyton & Wanstead, Liverpool Riverside, Liverpool Walton, Liverpool West Derby, Llanelli, Ludlow, Luton South, Macclesfield, Maidstone and the Weald, Manchester Central, Manchester Gorton, Mansfield, Meriden, Merthyr Tydfil and Rhymney, Mid Bedfordshire, Mid Dorset and North Poole, Mid Sussex, Mid Worcestershire, Mole Valley, Monmouth, Montgomeryshire, New Forest East, Newark, Newport West, ewton Abbot, Normanton Pontefract and Castleford, North Cornwall, North Dorset, North Shropshire, North West Leicestershire, North West Norfolk, Norwich North, Norwich South, Norwich East, Nottingham East, NW Cambs, Penrith & The Border, Plymouth Moor View, Preseli Pembrokeshire, Pudsey, Reading East, Romford, Rossendale and Darwen, Rotherham, Rugby, Rushcliffe, Salford and Eccles, Sedgefield, Sefton Central, Sevenoaks, Sheffield Hallam, Sheffield Heeley, Sherwood, Shipley, Solihull, Somerton and Frome, South Derbyshire, South Dorset, South East Cornwall, South Shields, South Staffordshire, South Thanet, South West Devon, South West Hertfordshire, South West Norfolk, South West Wiltshire, Southampton Itchen, Southampton Test, Southend West, Southport, Spelthorne, Stalybridge and Hyde, Stockport, Stockton North, Stoke-on-Trent Central, Suffolk Coastal, Sutton and Cheam, Swansea East, Swansea West, Thirsk and Malton, Thornbury & Yate, Tiverton and Honiton, Tottenham, Uxbridge and South Ruislip, Vale of Clywd, Vauxhall, Wakefield, Wallsey, Wantage, Warrington South, Washington and Sunderland West, Weaver Vale, West Bromwich West, West Ham, Westminster North, Westmorland and Lonsdale, Weston-super-Mare, Windsor, Wirral South, West Dorset, Wirral West, Wolverhampton SW, Worthing West, Wrexham, Wycombe, Wyre and Preston North, Ynys Mon
Eda Cazimoglu – 38
Including: Aberdeen Central, Almond Valley, Barking, Beaconsfield, Bermondsey and Old Southwark, Bexleyheath & Crayford, Bromsgrove, Castle Point, Croydon South, Derby South, Don Valley, Dumfries and Galloway, Dunfeermline, Finchley and Golders Green, Glasgow Pollok, Glashow Southside, Hemel Hempsted, Hertsmere, Ilford North, Ilford South, Mitcham and Morden, New Forest West, North Cornwall, Nottingham South, Paisley, Rhondda, Runnymede and Weybridge, Walthamstow, Birmingham Selly Oak, Slough, Southport, St Helens North, Streatham, The Wrekin, Tynemouth, Torfaen, Walthamstow, Warley, Wigan
Eddie Izzard – 44
Including: Barrow and Furness, Blackpool North and Cleveleys, Bracknell, Carmarthen West and South Pembrookshire, Castle Point, Cities of London and Westminster, City of Chester, Croydon Central, Dartford, Edinburgh Western, Eltham, Fareham, Finchley and Golders Green, Glasgow Anniesland, Glasgow Southside, Great Grimsby, Greenock and Inverclyde, Greenwich and Woolwich, Guildford, Halesowen and Rowley Regis, Hemel Hempstead, Hertsmere, Hyndburn, Ilford North, Knowsley, Lancaster & Fleetwood, Leeds North West, Leicester East, Leicester South, Manchester Withington, Newcastle-under-Lyme, Nottingham South, Nuneaton, Old Bexley and Sidcup, Paisley, Plymoth Sutton and Davenport, Rutland and Melto, Swansea East, The Werkin, Torfaen, Wealden, Wentworth and Dearne, West Bromwich East, Westmorland and Lonsdale
Emily Brothers – 4
Manchester Withington, North East Bedfordshire, Northern Ireland, Nottingham South
Gary Spedding – 5
Bishop Auckland, Jarrow, Middlesbrough South & East Cleveland, Newcastle Central,  Tynemouth
Gurinder Singh Josan – 65
Including: Altrincham and Sale West, Barking, Bermondsey and Old Southwark, Bexleyheath & Crayford, Birmingham Northfield, Birmingham Selly Oak, Birmingham Yardley, Brentwood and Ongar, Bromsgrove, Chesham and Amersham, City of Chester, Copeland, Croydon South, Delyn, Derby South,  Dewsbury, Don Valley, Dumbarton, Dumfries and Galloway, Finchley and Golders Green, Gedling, Glasgow Pollok, Glasglow Southside, Great Grimsby, Guildford, Halesowen and Rowley Regis, Hemel Hempstead, Hertsmere, Hitchin and Harpenden, Hyndburn, Ilford North, Ilford South, Jarrow, Kilmarnock and Irvine Valley, Leicester South, Manchester Withington, Mitcham and Morden, Newport East, New Forest West, Newcastle Under Lyme, North Dorset, Northampton, Nottingham South, Nuneaton, North Herefordshire, Old Bexley and Sidcup, Orpington, Paisley, Perry Barr, Plymouth Moor View, Reading East, Rhondda, Runnymede and Weybridge, Selly Oak, Slough, South Staffordshire, St Helens North, Stockton South, Streatham, The Werkin, Torfaen, Tynemouth, Walthamstow, Warley, Warrington South, Wealden, West Bromwich East, Windsor
Heather Peto – 43
Including: Barking, Bermondsey and Old Southwark, Bexleyheath & Crayford, Birmingham Yardley, Croydon South, Delyn, Derby South, Don Valley, Dumfries and Galloway, Dunfeermline, Edinburgh Southern, Erewash, Fareham, Gedling, Glasgow Pollok, Glasgow Southside, Grantham and Stamford, Hemel Hempstead, Hertsmere, Ilford North, Jarrow, Kilmarnock and Irvine Valley, Mitcham and Morden, New Forest West, Newport East, North Dorset, North West Leicestershire, Northampton, North Herefordshire, Nottingham North, Nottingham South, Rhondda, Runnymede and Weybridge, Rutland and Melton, Walthamstow, Birmingham Selly Oak, Slough, South Staffodshire, Streatham, Tynemouth, Torfaen, New Forest West, Warley, Wealden, Windsor, Wigan
Huda Elmi – 237
Including: Aberconwy, Aberdeen Central, Almond Valley, Altrincham and Sale West, Alyn and Deeside, Argyll and Bute, Ashford, Ashton-under-Lyne, Basildon & Billericay, Basingstoke, Battersea, Bedford, Berwick-upon-Tweed, Beverley and Holderness, Birkenhead, Birmingham Hall Green, Birmingham Ladywood, Birmingham Yardley, Birmingham Hodge Hill, Blackley and Broughton, Blackpool North and Clevelys, Bognor Regis & Littlehampton, Bolsover, Bolton North East, Bolon West, Bootle, Bournemouth East, Bournemouth West, Bracknell, Brecon and Radnorshire, Broxtowe, Brent Central, Bridgewater and West Somerset, Brighton Pavilion, Bristol South, Bristol West, Bromley and Chislehurst, Bromsgrove, Bury South, Bury St Edmunds, Cardiff West, Carmarthen East and Dinefwr, Ceredigion, Chatham and Aylesford, Cheltenham, Chichester, Chingford and Woodford Green, Chipping Barnet, Cities of London and Westminster, City of Durham, Clackmannanshire and Dunblane, Clwyd South, Clwyd West, Coventry South, Crawley, Crewe and Nantwich, Croydon Central, Croydon North, Dagenham and Rainham, Dartford, Derbyshire Dales, Dewsbury, Doncaster Central, Dulwich and West Norwood, Dumbarton, Dundee City, Dunfeermline, Dwyfor Meirionnydd, Ealing North, Ealing Southall, Easington, East Devon, East Hampshire, East Worthing and Shoreham, East Yorkshire, Edinburgh Central, Ellesmere Port and Neston, Elmet and Rothwell, Enfield Southgate, Erewash, Exeter, Feltham and Heston, Filton & Bradley Stoke, Garston and Halewood, Gedling, Glasgow Maryhill and Springburn, Grantham and Stamford, Gravesham, Great Grimsby, Great Yarmouth, Greenwich and Woolwich, Guildford, Hackney North & Stoke Newington, Hackney South and Shoreditch, Hampstead and Kilburn, Harlow, Harrow East, Hartlepool, Harwich and NorthEssex, Hayes and Harlington, Hamel Hempstead, Hemsworth, Henley, Hereford and South Herefordshire, Hertford and Stortford, Hexham, High Peak, Holborn and St Pancras, Hornsey and Wood Green, Horsham, Ilford South, Isle of Wight, Islington and South Finsbury, Kenilworth and Southam, Kensington, Kingswood, Knowsley, Labour International, Lancaster & Fleetwood, Leeds Central, Leeds North East, Leeds North West, Leeds West, LEWES, Lewisham Deptford, Lewisham West and Penge, Leyton & Wanstead, Liverpool Riverside, Liverpool Walton, Liverpool West Derby, Ludlow, Luton North, Luton South, Macclesfield, Maidstone and the Weald, Manchester Central, Manchester Gorton, Mansfield, Meriden, Mid Bedfordshire, Mid Dorset and North Poole, Mid Sussex, Mid Worcestershire, Middlesbrough South and East Cleveland, Mole Valley, Monmouth, New Forest East, Newark, Newport West, Newton Abbot, Normanton Pontefract and Castleford, North Cornwall, North Dorset, North Shropshire, North Somerset, North West Leicestershire, North West Norfolk, Norwich North, Norwich South, Nottingham East, Nuneaton, NW Cambs, Old Bexley and Sidcup, Oxford East, Oxford West & Abingdon, Penrith & The Border, Plymouth Moor View, Preseli Pembrokeshire, Pudsey, Reading East, Romford, Rossendale and Darwen, Rotherham, Rugby, Runnymede and Weybridge, Rushcliffe, Salford and Eccles, Scunthorpe, Sefton Central,  Sevenoaks, Sheffield Hallam, Sheffield Heeley, Sherwood, Shipley, Shrewsbury and Atcham, Skipton and Ripon, Solihull, Somerton and Frome, South Derbyshire, South Dorset, South East Cornwall, South Holland and the Deepings, South Shields, South Thanet, South West Devon, South West Hertfordshire, South West Norfolk, South West Wiltshire, Southampton Itchen, Southampton Test, Southend West, Spelthorne, Stafford, Stalybridge and Hyde, Stockport, Stockton North, Stoke-on-Trent Central, Stretford & Urmston, Suffolk Coastal, Sutton and Cheam, Sutton Coldfield, Swansea West, Taunton Deane, Twekesbury, The Wrekin, Thirsk and Malton, Tiverton and Honiton, Tottenham, Uxbridge and South Ruislip, Vale of Clywd, Vauxhall, Wakefield, Wallasey. Wantage, Washington and Sunderland West, Weaver Vale, West Bromwich West, West Dorest, West Ham, West Lancashire, Westminster North, Weston-super-Mare, Windsor, Wirral South, Wirral West, Wolverhampton SW, Worthing West, West Dorset, Wycombe, Wyre and Preston North, Ynys Mon
James Craigie – 6
Cheltenham, City of Durham, North Devon, Shipley, Tiverton & Honiton, Torridge & West Devon
Jasmin Beckett – 43
Including: Barrow and Furness, Bermondesy and Old Southwark, Bexleyheath & Crayford, Birmingham Selly Oak, Croydon South, Delyn, Derby South, Don Valley, Dimfries and Galloway, Ettrick Roxburgh and Berwickshire, Glasgow Anniesland, Glasgow Pollok, Glasgow Southside, Greenock and Inverclyde, Hemel Hempstead, Hertsmere, Knowsley, Lancaster & Fleetwood, Leeds North West, Liverpool Riverside, Manchester Withington, Mitcham and Morden, Newport East, New Forest West, Newcastle-Under-Lyme, North Dorset, North East Bedfordshire, Nottingham South, Nuneaton, Paisley, Perry Barr, Rhondda, Runnymede and Weybridge, Shipley, Slough, St Helens North, Streatham, Stretford & Urmston, Surrey Heath, Tynemouth, Walthamstow, Wrexham, Warley, Warrington South
Jerry Weber – 3
Bishop Auckland, Bracknell, Nuneaton
Johanna Baxter – 64
Including: Altrincham and Sale West,Alyn and Deeside, Angus South, Barking, Barrow and Furness, Bermondsey and Old Southwark, Bexleyheath & Crayford, Birmingham Selly Oak, Broadland, Brentwood and Ongar, Broadland, Chatham and Aylesford, City of Chester, Clydesdale, Copeland, Cumernauld and Kilsyth, Cunninghame North, Derby South, Don Valley, Dumfries and Galloway, Erewash, Ettrick Robnurgh and Bewickshire, Fareham, Finchley and Golders Green, Glasgow Anniesland, Glasgow Cathcart, Glasgow Pollok, Glasgow Southside, Great Gimsby, Greenock and Inverclyde, Greenwich and Woolwich, Hackney South and Shoreditch, Hemel Hempstead, Hertsmere, Ilford North, Ilford South, Hitchin and Harpenden, Mitcham and Morden, New Forest West, Newcastle-Under-Lyme, Normanton Pontefract and Castleford, North East Bedfordshire, Northampton, Nottingham South, Old Bexley and Sidcup, Orpington, Paisley, Perry Barr, Plymouth Moor View, Plymouth Sutton and Davenport, Rhondda, Scunthorpe, Skye Lochaber and Badenoch, Slough, South Staffordshire, St Helens North, Streatham, Stretford & Urmston, Telford, Tewkesbury, The Welkin, Torfaen, Tynemouth, Walthamstow, Warley, Wentworth and Dearne, Westmorland and Lonsdale
Jon Lansman – 229
Including: Aberconwy, Aberdeen Central, Aldershot, Almond Valley, Altrincham and Sale West, Argyll and Bute, Ashford, Ashton-under-Lyne, Basildon & Billericay, Basingstoke, Battersea, Beverley and Holderness, Birkenhead, Birmingham Hall Green, Birmingham Ladywood, Birmingham Yardley, Birmingham Hodge Hill, Bishop Auckland, Blackley and Broughton, Blackpool and Clevelys, Blyth Valley, Bognor Regis & Littlehampton, Bolsover, Bolton North East, Nolton Wesy, Bournemouth East, Bournemouth West, Bracknell, Brecon and Radonshire, Brent Central, Brentford and Isleworth, Bridgewater and West Somerset, Brighton Pavilion, Bristol South, Bristol West, Bromley and Chislehurst, Bromsgrove, Broxtowe, Burton,Bury South, Bury St Edmunds, Cardiff Central, Cardiff West, Carmarthen East and Dinefwr, Carmarthen West and South Pembrokeshire, Castle Point, Ceredington, Chichester, Chingford and Woodford Green, Chipping Barnet, Cities of London and Westminster, City of Chester, Clackmannanshire and Dunblane, Clwyd South, Clwyd West, Colne Valley, Copeland, Crawley, Crewe and Nantwich, Croydon Central, Croydon South, Dagenham and Rainham, Dartford, Delyn, Derbyshire Dales, Dewsbury, Doncaster Central, Dulwich and West Norwood, Dumbarton, Dundee City, Dwyfor Meirionnydd, Ealing North, Ealing Southall, Easington, East Devon, East Hampshire, East Worthing and Shoreham, East Yorkshire, Edinburgh Central, Ellesmere Port and Neston, Elmet and Rothwell, Eltham, Enfield Southgate, Ettrick Roxburgh and Berwickshire, Exeter, Feltham and Heston, Filton & Bradley Stoke, Finchley and Golders Green, Garston and Halewood, Glasgow Cathcart, Glasgow Kelvin, Glasgow Maryhill and Springburn, Gravesham, Greenock and Inverclyde, Hackney North & Stoke Newington, Hackney South and Shoreditch, Harlow, Harrogate and Knaresborough, Harrow East, Hartlepool, Harwich and North Essex, Hayes and Harlington, Hemsworth, Henley, Hereford and South Herefordshire, Hertford and Stortford, Hexham, High Peak, Hitchin and Harpenden, Holborn and St Pancras, Hornsey and Wood Green, Horsham, Ilford South, Isle of Wight, Kensginton, Kingswood, Knowsley, Labour International,  Lancaster & Fleetwood, Leeds North East, Leeds West, Leeds East, Lewisham Deptford, Lewisham West and Penge, Leyton & Wanstead, Liverpool Riberside, Liverpool Walton, Liverpool West Derby, Luton North, Luton South, Ludlow, Maccelsfield, Manchester Central, Manchester Gorton, Mansfield, Meriden, Mid Bedfordshire, Mid Dorset and North Poole, Mid Sussex, Mid Worcestershire, Middlesbrough South and East Cleveland, Mid Norfolk, Mole Valley, Monmouth, Montgomeryshire, Monrecambe and Lunesdale, New Forest East, Newark, Newton Abbot, Normanton Pontefract and Castleford, North Cornwall, North Shropshire, North Somerset, North West Leicestershire, Norwich North, Norwich South, Nottingham East, NW Cambs, Oxford East, Oxford West & Abingdon, Plymouth Sutton and Devonport, Preseli Pembrokeshire, Pudsey, Romford, Rossendale and Darwen,Rotherham, Rugby, Rushcliffe, Rutland and Melton, Salford and Eclcles, Scunthorpe, Sedgefield, Sefton Central, Sevenoaks, Sheffield Hallam, Sheffield Heeley, Sherwood, Shrewsbury and Atcham, Skipton and Ripon, Solihull, Somerton and Frome, South Derbyshire, South Dorset, South East Cornwall, South Shields, South Staffordshire, South Thanet, South West Devon, South Wesy Hertfordshire, South West Norfolk, Sout West Wiltshire, Southampton Itchen, Southampton Test, Southend West, Southport, Spelthorne, St Austell and Newquay, Stafford, Stalybridge and Hyde, South Staffordshire, Stockport, Stockton North, Stockton South, Stoke-on-Trent Central, Suffolk Coastal, Surrey Heath, Sutton and Cheam, Sutton Coldfield, Thirsk and Malton, Tottenham, uxbridge and South Ruislip, Vale of Clywd, Wakefield, Wallasey, Wantage, Warrington South, Weakdebm Weaver Vale, Wentworth and Dearne, West Bromwich West, West Ham, West Lancashire, Westminster North, West Dorset, Westmorland and Lonsdale, Weston-super-Mare, Wirral West, Wolverhampton SW, Worthing West, Wycombe, Wyre and Preston North, Ynys Mon
Jonathan Fletcher – 9
Aylesbury, Beaconsfield, Cheltenham, City of Durham, Lancaster and Fleetwood, Morecambe and Lunesdale, North East Bedfordshire, Northern Ireland, Workington
Lisa Banes – 38
Including: Almond Vale, Bermondsey and Old Southwark, Bexleyheath & Crayford, Birmingham Selly Oak, Birmingham Yardley, Bristol South, Delyn, Derby South, Don Valley, Dumfries and Galloway, Glasgow Pollok, Grantham and Stamford, Great Grimsby, Guildford, Hyndburn, Jarrow, Leicester East, Mitcham and Morden, Newport East, New Forest West, Newcastlee-under-Lyme, Normanton Pontefract and Castleford, Old Bexley and Sidcup, Rhondda, Sheffield South East, Slough, South Holland and the Deepings, St Helens North, Streatham, Surrey Heath, The Wrekin, Tynemouth, Thornbury & Yate, Tynemouth, Walthamstow, Wantage, Warley, Warrington South, Wentworth and Dearne, Wigan
Luke Akehurst – 49
Including: Alyn and Deeside, Barking, Barrow and Furness, Bermondsey and Old Southwark, Bexleyheath & Crayford, Birmingham Northfield, Birmingham Selly Oak, Castle Point, Copeland, Croydon South, Cumbernauld and Kilsyth, Delyn, Derby South, Don Valley, Dumfries and Galloway, Fareham, Finchley and Golders Green, Glasgow Pollok, Greenock and Inverclyde, Hackney South & Shoreditch, Hertsmere, Hitchin and Harpenden, Ilford North, Jarrow, Knowsley, Lancaster & Fleetwood, Manchester Withington, Middlesbrough South and East Cleveland, Mitcham and Morden, Newcastle-Under-Lyme, Newport East, Northampton, Old Bexley and Sidcup, Orpington, Paisley, Perry Barr, Plymouth Southern and Devonport, Preseli Pembrokeshire, Rhondda, Runnymede and Weybridge, Slough, Torfaen, St Helens North, Streatham, Taunton Deane, Walthamstow, Warley, The Wrekin, Wentworth and Dearne, Wyre and Preston North
Mac Williams – 1
City of Durham
Marianna Masters – 22
Including: Barking, Bermondsey and Old Southwark, Bexleyheath & Crayford, Birmingham Selly Oak, Croydon South, Don Valley, Glasgow Pollok, Glasgow Southside, Hemel Hempsted, Ilford North, Knowsley, Mitcham and Morden, New Forest West, Northampton, Nottingham South, Rhondda, Slough, St Helens North, Streatham, Torfaen, Walthamstow, Warley
Mary Wimbury – 47
Including: Aberdeen Central, Almond Valley, Altrincham and Sale West, Barking, Alyn and Deeside, Barking, Bermondsey and Old Southwark, Bexleyheath & Crayford, Birmingham Selly Oak, Birmingham Yardley, Cardiff South and Penarth, Chesham and Amersham, Croydon South, Delyn, Derby South, Don Valley, Dumfries and Galloway, Glasgow Maryhill and Springburn, Glasgow Pollok, Glasgow Southside, Gower, Hertsmere, Ilford North, Jarrow, Kilmarnock and Irvine Valley, Knowsley, Mitcham and Morden, Newport East, New Forest West, North Dorset, Northampton, Northern Ireland, Old Bexley and Sidcup, Paisley, Perry Barr, Rhondda, Runnymede and Weybridge, Slough, Streatham, Stockton South, Stretford & Urmston, Thornbury & Yate, Torfaen, Tynemouth, Walthamstow, Wrexham, Warley, Warrington South, Wirral South, Wigan
Nav Mishra – 219
Including: Aberconwy, Altrincham and Sale West, Ashton-under-Lyne, Barrow and Furness, Basildon & Billericay, Basingstoke, Bath, Battersea, Beverley and Holderness, Birkenhead, Birmingham Hall Green, Birmingham Ladywood, Bognor Regis & Littlehampton, Bournemouth East, Bournemouth West, Brent Central, Broxtowe, Burton, Bury St Edmunds, Cardiff West, Carmarthen East and Dinefwr, Chatham and Aylesford, Chichester, Chipping Barnet, Crewe and Nantwich, Croydon North, Dagenham and Rainham, Ealing North, Elmet & Rothwell, Enfield Southgate, Erewash, Filton & Bradley Stoke, Garston and Halewood, Great Yarmouth, Hackney North & Stoke Newington, Hartlepool, Hazel Grove, Hemsworth, Hexham, Hitchin and Harpenden, Hyndburn, Keighley, Knowsley, Leeds North East, Lewisham Deptford, Leyton & Wanstead, Liverpool Walton, Liverpool West Derby, Ludlow, Luton South, Manchester Central, Mansfield, Mole Valley, North Dorset, North Shropshire, Nottingham East, Oxford East, Oxford West & Abingdon, Penrith & The Border, Preseli Pembrokeshire, Rotherham, Sedgefield, Sevenoaks, Sheffield Heeley, Shipley, Skipton and Ripon, South Dorset, South Shields, South Thanet, Southampton Test, Southend West, Spelthorne, Stockport, Stretford & Urmston, Suffolk Coastal, Sutton Coldfield, Thornbury & Yate, Tottenham, Wakefield, Warrington South, Westminster North, West Dorset, Wirral West, Worsley & Eccles
Nicola Morrison – 15
Including: Wyre and Preston North
Peter Willsman – 228
Including: Aberconwy, Ashton-under-Lyne, Barrow and Furness, Basildon & Billericay, Basingstoke, Battersea, Beverley and Holderness, Birkenhead, Birmingham Hall Green, Birmingham Ladywood, Bognor Regis & Littlehampton, Bournemouth East, Bournemouth West, Brent Central, Broxtowe, Burton, Bury St Edmunds, Cardiff West, Carmarthen East and Dinefwr, Chatham and Aylesford, Chichester, Chipping Barnet, City of Durham, Colne Valley, Crewe and Nantwich, Dagenham and Rainham, Delyn, Ealing North, Enfield Southgate, Filton & Bradley Stoke, Garston and Halewood, Glasgow Cathcart, Glasgow Maryhill and Springburn,  Great Yarmouth, Hackney North & Stoke Newington, Hackney South and Shoreditch, Hartlepool, Hemsworth, Hexham, Hitchin and Harpenden, Hyndburn, Isle of Wight, Leeds North East, Leyton & Wanstead, Liverpool Walton, Liverpool West Derby, Ludlow, Luton South, Manchester Central, Mansfield, Mole Valley, Northampton, North Dorset, North Shropshire, Nottingham East, Orpington, Oxford East, Oxford West & Abingdon, Penrith & The Border, Plymouth Moor View, Preseli Pembrokeshire, Rotherham, Sevenoaks, Sheffield Heeley, Shipley, Skipton and Ripon, South Dorset, South Shields, South Staffordshire, South Thanet, Southampton Test, Southend West, Spelthorne, Stockport, Suffolk Coastal, Surrey Heath, Sutton Coldfield, Thornbury & Yate, Tottenham, Wakefield, Warrington South, Washington and Sunderland West, Weaver Vale, Wentworth and Dearne, Westminster North, West Dorset, Wirral West
Rachel Garnham – 236
Including: Aberconwy, Ashton-under-Lyne, Basildon & Billericay, Basingstoke, Battersea, Beverley and Holderness, Birkenhead, Birmingham Hall Green, Birmingham Ladywood, Bognor Regis & Littlehampton, Bournemouth East, Bournemouth West, Brent Central, Bristol South, Broadland, Broxtowe, Burton, Bury St Edmunds, Cardiff West, Carmarthen East and Dinefwr, Chatham and Aylesford, Chichester, Chipping Barnet, City of Durham, Copeland, Crewe and Nantwich, Dagenham and Rainham, Ealing North, Enfield Southgate, Erewash, Filton & Bradley Stoke, Finchley and Golders Green, Garston and Halewood, Glasgow Maryhill and Springburn, Great Yarmouth, Hackney North & Stoke Newington, Hackney South and Shoreditch, Hartlepool, Hemsworth, Hexham, Hyndburn, Isle of Wight, Leeds North East, Leyton & Wanstead, Liverpool Walton, Liverpool West Derby, Ludlow, Luton South, Manchester Central, Mansfield, Mole Valley, North Shropshire, Northampton, North Dorset, Nottingham East, Orpington, Oxford East, Oxford West & Abingdon, Penrith & The Border, Preseli Pembrokeshire, Rotherham, Sedgefield, Sevenoaks, Sheffield Heeley, Shipley, Skipton and Ripon, South Dorset, South Shields, South Staffordshire, South Thanet, Southampton Test, Southend West, Spelthorne, Stockport, Suffolk Coastal, Surrey Heath, Sutton Coldfield, Thornbury & Yate, Tottenham, Wakefield, Washington and Sunderland West, Westminster North, West Dorset, Wirral West, Warrington South
Ron Cooper – 2
Ross Sykes – 2
Including: Wyre and Preston North
Stephen Guy – 5
Including: City of Durham, Sedgefield
Stephen Stanners – 9
Including: Aldershot, Berwick-upon-Tweed, Bishop Auckland, Blyth Valley, Plymouth Moor View, Plymouth Sutton and Devonport, Westmorland and Lonsdale, Wrexham
Yasmine Dar – 248
Including: Aberconwy, Altrincham and Sale West, Ashton-under-Lyne, Barrow and Furness,Basildon & Billericay, Basingstoke, Beverley and Holderness, Birkenhead, Birmingham Hall Green, Birmingham Ladywood, Bognor Regis & Littlehampton, Bournemouth East, Bournemouth West, Brent Central, Broxtowe, Burton, Bury St Edmunds, Cardiff West, Carmarthen East and Dinefwr, Chatham and Aylesford, Chipping Barnet, Colne Valley, Copeland, City of Durham, Crewe and Nantwich, Dagenham and Rainham, Ealing North, Enfield Southgate, Erewash, Filton & Bradley Stoke, Finchley and Golders Green, Garston and Halewood, Glasgow Cathcart, Glasgow Maryhill and Springburn, Great Yarmouth, Hackney North & Stoke Newington, Hackney South and Shoreditch, Hartlepool, Hemsworth, Hexham, Hyndburn, Isle of Wight, Knowsley, Lancaster & Fleetwood, Leeds North East, Leyton & Wanstead, Leeds Central, Liverpool Walton, Liverpool West Derby, Ludlow, Luton South, Manchester Central, Mansfield, North Shropshire, Nottingham East, Oxford East, Oxford West & Abingdon, Penrith & The Border, Plymouth Moor View, Rotherham, Sedgefield, Sevenoaks, Sheffield Heeley, Shipley, South Dorset, South Shields, South Staffordshire, South Thanet, Southampton Test, Southend West, Spelthorne, Stretford & Urmston, Stockport, Suffolk Coastal, Surrey Heath, Sutton Coldfield, Tottenham, Wakefield, Washington and Sunderland West, Wentworth and Dearne, Westminster North, West Dorset, Wirral West, Wyre and Preston North
More from LabourList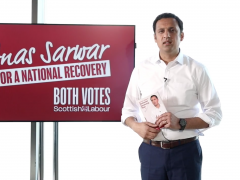 News
Scottish Labour leader Anas Sarwar has warned the 'Progressive Britain' conference today that his party's performance on May…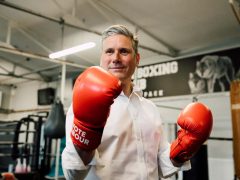 News
Keir Starmer has declared that Labour must "change our party to change Britain" and made the case that…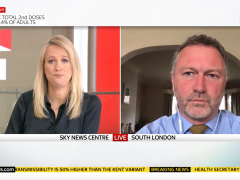 Video
Sophy Ridge on Sunday Shadow Communities and Local Government Secretary Steve Reed backed the easing of Covid restrictions…