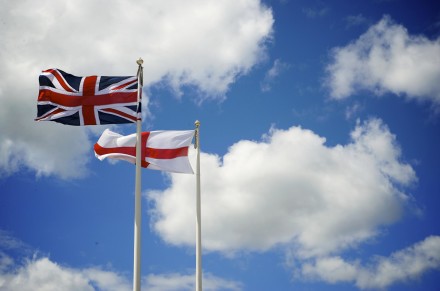 The massive BBC/YouGov survey of identities, values and empowerment in England makes clear both the challenges, and the opportunities, facing the Labour Party as it aims to win the English majority it needs to govern.
It confirms that Labour finds it harder to win support from English-identifying voters. But it also shows the potential for a radical party that excites real optimism about England's future and offers radical democratic changes to the way in which England is governed. It's an opportunity Labour must grasp, but in doing so the party will have to engage positively with England and its identities, and not ignore them as it so often does.
To highlight some of the key points:
Most people in England feel both strongly English (80 per cent) and strongly British (82 per cent), but 34 per cent say they are 'English' or 'more English than British', another 34 per cent are 'equally English and British' and only 22 per cent are 'British or more British than English'. The rest are neither. By any measure, Englishness is a powerful and important identity that cannot be ignored.
In 2017, only 25 per cent of the 'more English' voted Labour, while 46 per cent voted Conservative. Labour was ahead (30 per cent to 17 per cent) amongst the more British but this is a smaller part of the electorate. The equally English and British split evenly between the two major parties.
This divergence is relatively new. It didn't exist as recently as the 2001 general election – the last time Labour won the popular vote in England. Labour will not be able to win a majority of seats in England unless we can do better amongst those 'more English' voters.
A striking new revelation is the pessimism among English residents.
49 per cent of English residents think England was better in the past. Only 17 per cent think England's best years lie ahead.
There is no demographic in the published poll – not even young people – who think England's future will be better than the past.
Listening to radio phone-ins this week, it was clear that this is not some dewy idea hankering for the Empire or whiteness but something much more prosaic. We used to make things. We've lost the factories. We've lost the high streets. We've lost the sense of community. The NHS is falling apart. For too many, including young people, a better future seems just too far away, too difficult to believe in.
It's very different in Wales and Scotland, where the future optimists outweigh the past pessimists. There will be many factors in this, but one is that these nations have a national politics, a national debate and national institutions that acknowledge and engage with a national sense of identity. They have all had a chance to think about themselves as 21st-century nations. England has had none of these. England thinks it used to matter more, but it hasn't had the chance to imagine how it might be better.
And England wants change. When Shadow Cabinet Minister Jon Trickett said a few weeks ago 'England is restless, change is coming', he couldn't have seen the survey. But it proved his political instincts right. England faces an almost catastrophic collapse of trust in the institutions of government and a real desire for change.
Only 21 per cent thought they could influence decisions that affect where they live.
Just 13 per cent thought that Westminster politicians 'reflect the concerns of people in my part of the country'.
The mood for change is strong. 72 per cent of those who expressed an opinion favour devolution to combined authorities. 62 per cent supported an English parliament. It's true that around a third expressed no view, so this is not yet a settled blueprint for reform. But it does suggest that Labour's planned constitutional convention will find plenty of people who want to engage.
There is a huge opportunity for Labour if it can offer radical, credible, economic and social policies that can change the national mood in England and foster optimism about the future. The party needs to show a real commitment to changing the way England is governed at national level and through radical devolution.
However – and this is often the sticky point for Labour activists – we cannot avoid engaging with England as England, and English identity as English identity. Labour is often not comfortable talking about England, and we need to be honest about the problems this causes. Politics is always 'identity politics': 'which party best represents people like me?' Voters will ignore policies that would benefit them personally if they come from parties with which they can't identify. Voters won't vote Labour if they think we don't respect their national (and local) identity.
The BBC/YouGov survey confirms that there is a relatively small group of voters who are British rather than English, and who are positively antipathetic to any idea of Englishness. At the same time, they don't feel that strongly British either, and are generally much less rooted, showing only weak allegiance to a region, county, city or town. There is nothing wrong with this, of course: there is no 'should' or 'must' about national identity. But this small group seems to be heavily over-represented in academia, the media, corporate capitalism, national politics and, of course, the Left. The danger for Labour is that people who feel like this reject the need to reach out beyond their own identity to those who feel differently. Above all, at this time of political crisis in England, the need to reach out to those who feel strongly English and who prioritise their English identity.
It shouldn't be that difficult. There is very little English nationalism as such – it's just that people don't want their Englishness to be ignored or disparaged. They want to know that government will act in the interests of England. The survey shows a significant number of people concerned that the needs of the union are being put ahead of the needs of England.
They are not, in the main, asking that Labour only talks about England. Britain also matters to most people, as, in many parts of England, do regional and county affiliations. They want all their identities acknowledged and respected. Why do we sometimes find that so hard? A first step would be to commit to publishing a distinct and English manifesto for the next election, setting out how Labour would change the way England is governed, for the many, not the few.
John Denham is director of the English Labour Network and a former Labour cabinet minister.
More from LabourList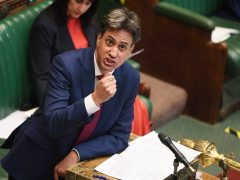 News
Ed Miliband has declared that the Conservatives are "missing in action" on the cost-of-living crisis after the government…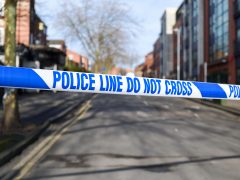 Comment
90 minutes into what felt like the millionth Tory leadership hustings, Rishi Sunak uttered the words of a…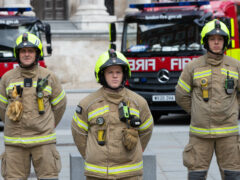 News
Labour's Fleur Anderson has accused the government of putting the "smoke alarm on snooze" over the threat of…