This piece was commissioned by guest editor Jon Ashworth.
Recently I've been feeling grateful that I trained as a clinical psychologist under the last Labour government. When I qualified in 2009, it was into an NHS that prioritised early intervention. Having an interest in the role of the parent-infant relationship, I worked in Sure Start centres, supporting parents during pregnancy, birth and in the first five years of parenting. We ran groups for pregnant women and new parents, dropped in to health visitor clinics, supervised other staff members to increase understanding of mental health issues, and were available for talking therapy for individuals and couples. Babies were welcome to attend sessions in purpose-built, child-friendly environments, so parents had few barriers to accessing help. For those who didn't speak English, interpreters were available. The centres reduced stigma, felt welcoming and culturally sensitive and, most importantly, easy to access for some of our hardest-to-reach clients. Parents had somewhere to go to reduce isolation, and to speak to speech and language therapists, educational psychologists, health visitors and midwives.
Nearly ten years later, Sure Start centres have been dramatically reduced, with 500 centres closing since 2010. Those that remain have a wider remit – seeing families of children up to age 11 and often engaged with family crises. Clinical psychologists qualifying this year are being pushed out of primary care and into secondary care roles, or out of the NHS entirely. A survey into psychologists' wellbeing in 2015 found that 70% reported finding their job stressful, with nearly half reporting their own symptoms of depression. Their former roles have been increasing taken on by cognitive behavioural therapists working as part of the Improving Access to Psychological Therapies Programme, who are now expected to include perinatal care in their work (often without specialist supervision). Like the psychologists preceding them, IAPT workers are also struggling with their own mental health – nearly 70% of psychological wellbeing practitioners are suffering from burnout. New funding has been invested into specialist perinatal mental health services, as part of the community development fund – but at the same time primary care services are being depleted.
Parents struggling with their mental health are less likely to receive the support they need within the time that could make a difference. Health visitors and midwives are under increased pressure to support women and their partners at a time when their numbers are falling. This creates a double whammy where overstretched maternity services can actually cause a traumatic birth experience. This is something I am hoping to address alongside the newly-formed Make Birth Better network.
Why is it so important that we reach parents at this critical time? As outlined in the cross-party manifesto 1001 Critical Days, we know that the period between conception to age two is crucial for child development. Despite this acknowledgement, the recent green paper 'Transforming Children and Young People's Mental Health Provision' did not mention early intervention in the perinatal period.
While additional funding for specialist perinatal mental health services is a positive step, many families will not meet the criteria for this level of care. This is the 'hidden half' of new mothers who will not receive support for their perinatal mental health, and the 1 in 10 of new dads who experience post natal mental health problems. Left to manage alone, we know from years of research that their mental health will have an impact on their bond with their baby – which will subsequently impact upon that child's own health. And not just on their mental health, but their physical health too.
There is still misunderstanding around perinatal mental health. We know that those experiencing problems around this period are vulnerable – mental health can deteriorate rapidly under pressure from chronic sleep deprivation and lack of social support. Some are more susceptible than others, such as those from low income backgrounds or those with a prior history of mental health difficulties, but we also know that pregnancy and new parenthood can be a time of enormous growth. Our brains are rapidly changing, motivation is high and compassionate intervention can transform.
When we reach women and their partners during pregnancy and in these very early days, we can set in motion a cycle that directly and positively impacts on their children, their grandchildren and beyond.
Dr Emma Svanberg is a perinatal clinical psychologist, writer and campaigner based in London. She is co-founder of the Make Birth Better network.
You can contact Emma at [email protected], or chat to her on Instagram, Twitter or Facebook.
More from LabourList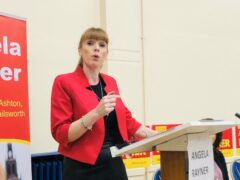 Comment
Our party was formed by organised workers who wanted political power to match their industrial might. Organising is…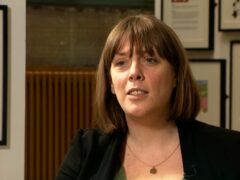 News
Ridge on Sunday Ridge interviewed leadership candidate Jess Phillips, who talked about Labour's election defeat, her candidacy for…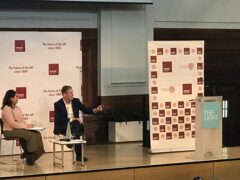 News
Labour Party members have been left uncertain over leadership candidate Keir Starmer's stance on The Sun newspaper after…