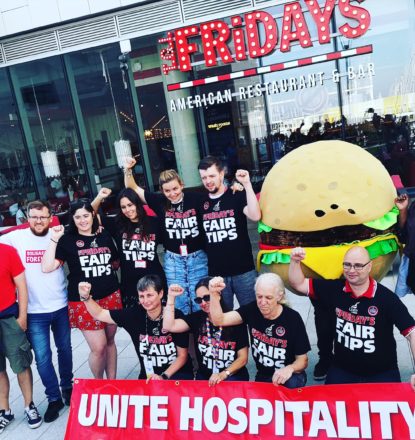 Austerity Britain is everywhere defined by the twin blights of falling wages and rising living costs. This is especially the case in the heart of London, with employers' poverty pay no match for soaring rents. Cities of London and Westminster, where I am Labour's prospective parliamentary candidate, has always returned Tory MPs to Parliament. Often called "Two Cities", the seat's nickname is sadly appropriate. The gap between rich and poor here is tangible, with mansions and billion-pound luxury developments only a stone's throw from social housing estates earmarked for demolition, and with huge differences in earnings between the capital's highest and lowest paid workers.
That's why, since my selection, I've been determined to work with local activists in order to step up Labour's support for central London's precarious, low-waged and migrant workers. This has built on the recent support the local party gave to industrial actions at the Bank of England, the National Gallery and Picturehouse cinemas. Nationally, we know Labour is committed to ending the injustice of poverty pay. We'll introduce a Real Living Wage of at least £10 an hour, cap rent rises, and reverse the Tories' callous decision to scrap housing benefit for 18 to 21-year-olds. However, it's important we match this commitment locally by standing steadfast with workers fighting back against exploitative employers and cruel central government policies.
In May, I was proud to offer my support to waiting staff at TGI Fridays in Covent Garden and Piccadilly. After handing its CEO a 40% pay boost, the company then decided to take 40% of waiters' tips – without consultation and with just two days' notice given. Facing up to £250 a month in lost wages, these overwhelmingly young and insecure workers mobilised with my union, Unite, staging strikes and walkouts that garnered huge public support. Over the August Bank Holiday, staff went out on strike for a fifth time against minimum wage abuses. As a local Labour party, we made it a priority to contribute to the TGI strike fund. For as long as their struggle continues, we'll continue to show our solidarity out on the picket lines.
Cleaners at the Ministry of Justice in Westminster proved recently just how effective coordinated action can be. Demanding a London Living Wage and proper sick pay, this migrant workforce – as with their outsourced comrades in the borough of Kensington & Chelsea, both supported by the grassroots union United Voices of the World (UVW) – is an inspiration to all those organising for fair treatment and dignity at work. "We are not the dirt we clean", as their slogan puts it. Following a historic three-day strike in August, the MoJ's security guards – again all migrant workers – have unionised with UVW and are mobilising for another round of action. Their struggle shows that the accepted wisdom of migrants 'driving down wages' is a fiction. In reality, it's migrant workers who are building trade union power, securing wage rises, and winning better working conditions for us all.
Two Cities also includes Chinatown, this summer the site of a five-hour strike by hundreds of restaurant workers against the Home Office's dehumanising immigration 'fishing' raids. The shutdown was a stirring show of community solidarity. As whistles blew to mark the start of the walkout, I was honoured to address a community that has done so much to enrich our part of London, and later to march with local Labour Party members demanding justice. We're clear in Cities of London and Westminster: we'll always oppose the exploitation and persecution of migrant communities.
I'm delighted the leadership of our party is on the right side of all these struggles. Jeremy Corbyn has voiced his support for TGI staff, Richard Burgon has stood alongside MoJ cleaners, and Diane Abbott has made it clear Labour in government will dismantle Theresa May's hostile environment. But change always comes from the grassroots.
In 2017, with voters fed up of feeling taken for granted and energised by our transformative Labour manifesto, Two Cities' MP Mark Field saw his majority slashed to a little over 3,000. From Paddington to Pimlico and Belgravia to the Barbican, the results showed us that change is possible. But we can't afford to sit back and hope for it to fall into our laps; we need to make it happen. The expertise of ordinary members is one of our greatest resources. In Two Cities, our activists are committed to making it count, organising in our unions and winning for workers. Many Labour activists are doing the same across the UK. Let's keep up this important work of solidarity whenever and wherever we can.
Steven Saxby is Labour's PPC for the Cities of London and Westminster.
More from LabourList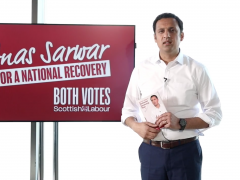 News
Scottish Labour leader Anas Sarwar has warned the 'Progressive Britain' conference today that his party's performance on May…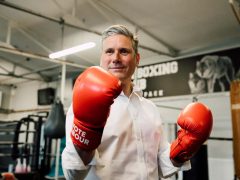 News
Keir Starmer has declared that Labour must "change our party to change Britain" and made the case that…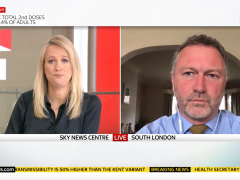 Video
Sophy Ridge on Sunday Shadow Communities and Local Government Secretary Steve Reed backed the easing of Covid restrictions…