Pro-EU Labour campaigners are "increasingly confident" that conference delegates will get a vote on whether the party should back a 'people's vote', LabourList understands.
The latest figures from the left-wing Corbynite campaign group Labour for a People's Vote (LPV) reveal that their Constituency Labour Party (CLP) motion has been submitted for debate at conference by 14 CLPs. LPV activists expect that number to continue rising until the 13th September deadline for submissions to conference.
The motion is set to be debated by over 200 CLPs before the deadline, and similar motions are being circulated by like-minded pressure groups such as Remain Labour, Labour Against Brexit and by Richard Corbett MEP. While some CLPs will reject the motion, activists expect the vast majority to pass.
"More and more CLPs are backing our proposals and we are increasingly confident that conference delegates will get a vote on Labour's position on a 'people's vote'," Mike Buckley, director of Labour for a People's Vote, told LabourList.
The campaign group's template motion calls first and foremost for a general election, in which Labour must make a manifesto commitment to call a public vote on the final Brexit deal with an option to remain in the EU. If the party is unable to secure an early election, Labour is asked to campaign for a public vote and demand an election following a government defeat in that vote.
The group needs CLPs to not only pass the motion but to decide to submit the motion to Labour's conference arrangements committee, which decides the conference agenda. Each CLP can submit just one motion to conference, so local parties must decide that this policy issue is their top priority for a conference debate.
Only one motion needs to reach the committee for its members to consider submitting it to the priorities ballot, where priority motions for debate are decided. LPV activists are optimistic that 14 submissions and counting puts their motion in good stead to make it through the priorities ballot and onto the conference agenda.
If the motion does get to conference, the question becomes whether it is voted through. How delegates vote is likely to hinge in large part on the position taken by unions and pressure groups like Momentum.
Momentum have not yet officially taken positions on specific conference motions, as this will be decided by the elected coordinating group closer to the time. But it is thought unlikely that the pro-Corbyn grassroots campaign group will seek to block the motion by whipping delegates against it.
The majority of trade unions – also key to the vote whipping operation at conference – have not yet formally decided to back a referendum on the final Brexit deal.
However, the Transport Salaried Staffs' Association (TSSA) became Labour's first affiliated union to back a 'people's vote' when it launched the People Before Brexit campaign in June. Unite has expressed public support for the motion's aims, though the key union has not openly backed it. The general secretaries of both unions – Manuel Cortes and Len McCluskey – are strong supporters of Jeremy Corbyn as Labour leader.
Trade unions that are widely seen as more centre-left than Corbynite are still considering their positions. The GMB is currently polling its members on their Brexit views, including whether there should be a public vote on the final deal. The TUC is expected to determine a stance at its annual conference, due to take place on 9th-12th September.
More from LabourList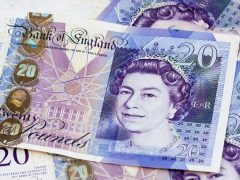 Comment
As the cost-of-living crisis bites, Labour needs long-term structural answers to growing inequality. Basic income provides such an…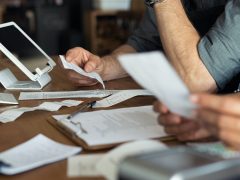 News
Half of 'Red Wall' voters would be more likely to vote Labour in a future general election if…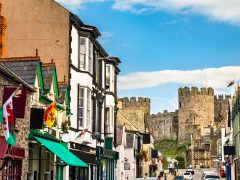 Comment
The headlines are straightforward: Labour gained 68 seats, the Independents gained six seats, the Lib Dems gained ten…