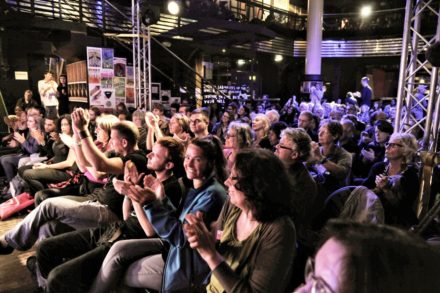 Expected to be the largest UK political festival held for decades, The World Transformed will run alongside Labour Party conference this year and feature political leaders from around the world.
The four-day party conference fringe in September will include political, musical and cultural events put on across Liverpool's Baltic Triangle. Left-wing Brits such as Jeremy Corbyn, Class think tank director Faiza Shaheen and Novara Media's Ash Sarkar will join international figures including 2017 French presidential candidate Jean-Luc Mélenchon, Die Linke leader Katja Kipping from Germany and Tanzanian party leader Zitto Kabwe.
The World Transformed 2018 will be attended by over 300 speakers and artists, and organise more than 250 hours of workshops, debates, live music, art exhibitions, children's activities, plays, films and parties. Labour's democracy review and 'Lexit' (left-wing Brexit) will be amongst the topics debated, and the pub quiz with Ed Miliband – a popular event last year – is set to be repeated.
The invitation extended to Mélenchon, who leads left-wing party La France Insoumise and lost to Emmanuel Macron in the French presidential elections last year, has caused some controversy. One organiser used a LabourList piece to explain why the festival had welcomed JLM, as he is known, and said: "Comparisons abound between Mélenchon and Jeremy Corbyn". 
But Mélenchon has in the past suggested he supported a ban on the niqab, citing the French concept of 'laïcité' (translated roughly as secularism). He is also thought of as a Eurosceptic, and he has advocated radical policies such as a 100% income tax.
Deborah Hermanns from The World Transformed said: "This year's festival will be a space where not only the UK left, but the international left, can come together to share ideas and practices but also to engage in critical discussion and debate.
"It is clear that the movement that's been growing over the last two years is not going anywhere – we are serious about developing a programme of long-lasting political change. At TWT 2018, we'll be working to build a grassroots movement with the power to not only elect a socialist Labour government, but to totally transform society and put power into the hands of the many."
The World Transformed line-up:
Jean-Luc Mélenchon, leader of the left-wing party La France Insoumise and 2017 French presidential candidate | Katja Kipping, leader of the left wing German political party Die Linke | Ralf Stegner from the German centre-left political party SPD | Zitto Kabwe, leader of Tanzanian left wing party Alliance for Change and Transparency | Jeremy Corbyn MP, Labour leader | Afriquoi, acclaimed African dance music collective | Ash Sarkar, Novara Media editor | David Harvey, professor of anthropology and geography at the Graduate Center of the City University of New York | Ann Pettifor, political economist | Dave Ward, General Secretary of the Communication Workers Union | Marsha de Cordova MP, Shadow Minister for Disabled People | Chantal Mouffe, Belgian political theorist | Owen Jones, Guardian journalist
More from LabourList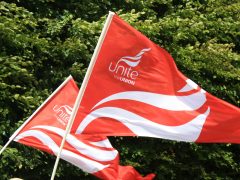 Daily email
David Lammy prompted a fresh row between Labour and the unions yesterday. As the Shadow Foreign Secretary discussed…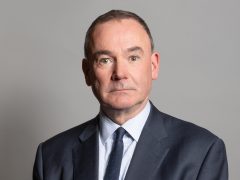 Comment
There is a real danger the Labour leadership is misreading the political moment. Armed with a New Labour…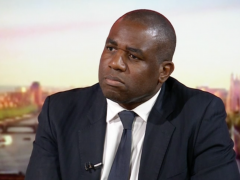 News
Sunday Morning Shadow Foreign Secretary David Lammy rejected the suggestion that Labour would enter into an electoral pact…