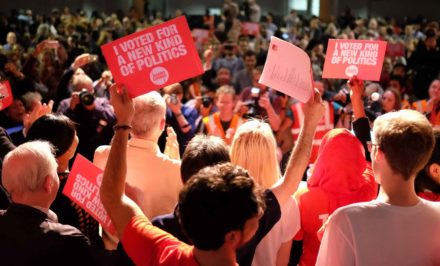 On 1st August, the officers of Momentum's National Coordinating Group (NCG) decided to withdraw support from Pete Willsman in Labour's ongoing NEC election. This, as we are all well aware, followed the leak of utterly ignorant and dismissive comments made by Willsman about antisemitism in the party. Momentum announced the decision to withdraw support from the CLPD secretary with a statement that went on to speak, in typically ambiguous terms, of the need to "review" how it chooses its NEC candidates in the future, ensuring the process is "open" and "transparent".
In response, a number of Momentum activists including myself, launched an online, open letter petition calling on Momentum's leadership to commit to a establishing a democratic selection process for future internal party elections. Over 400 of the group's members and supporters from different sections of the left have signed the letter so far, making it crystal clear that we take democracy in the Corbynite movement as seriously as we do in the party itself, and that we are opposed to office stitch-ups before party elections (e.g. between Momentum HQ and the Campaign for Labour Party Democracy).
Signatories include Matt Zarb-Cousin (Corbyn's former spokesperson), Rida Vaquas (NCG member until earlier this year), Michael Chessum (former Momentum treasurer) and at least 10 chairs of local Momentum groups, plus a number of left-wing councillors, CLP secretaries, youth officers and other key socialist activists from across the country. Scrolling through the list, what is noticeable – and compelling – is the political diversity of the signatories. This is a list of Momentum activists from opposing sides of recent, contentious debates within the movement, united in the belief that if Labour's left is to continue to thrive and move forward in the party and in the country, it must be more democratic.
The "real battle for Labour's soul" is not one between older "cranks" (Willsman, Jackie Walker, et al) and young, hip "Lansmanites". There is a separate, more fundamental debate at play about Momentum's purpose and how it should operate – one that our petition speaks to, but that also goes much deeper.
On the one hand, there are those supporters of the office (or pro-Lansman) faction who want an electorally-focused and basically uncritical organisation behind Corbyn. It is partly based on a model close to that of 38 Degrees – one that avoids ongoing participation and serious debate (e.g. Brexit at last year's conference), which may cause unease for the Labour leadership. On the other, there are those who believe Momentum should be a bolder and more independent vehicle – more critical in its support of the leadership and much more democratic than it currently is. This second structure would allow for greater accountability of our movement's candidates and representatives. Of course, many members and signatories of the petition fall somewhere between these two competing visions for the movement.
There is a wider context here. Since the January 2017 "coup" in Momentum, the national organisation has been seriously lacking in internal democracy, despite all the initial hype among Lansmanites about "e-democracy". For example, the governing NCG saves a spot (or at least did until recently) for Jon Lansman's basically defunct Left Futures blog. In April's NCG elections, the office faction's regional slates picked up less than half the votes, but won 10 of 12 elected spots in a system that perpetuates the dominance of an already dominant, embedded faction. A recent "national conference" was little more than a glorified day-school, and there are no democratic links between hard-working local groups and the national organisation.
We on the left are rightly campaigning for democratisation of the party, but we also need a democratic movement of the left – democratic in both structure and culture – to drive this. At a bare minimum, we must be able to scrutinise the records of candidates standing to represent us in party elections, and then, as Momentum members, choose who we wish to put forward. It is telling that we have to demand this! A proper commitment to the most basic of our demands, rather than vague talk of openness and transparency next time around, is now needed.
If you are a Momentum member and you agree, you can add your voice here.
Daniel W. Round is the chair of Dudley Momentum and an editor of The Clarion magazine.
More from LabourList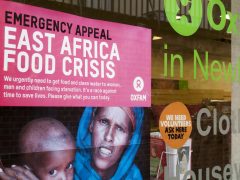 Comment
Someone in East Africa dies of hunger every 48 seconds. This is the result of the imperfect storm…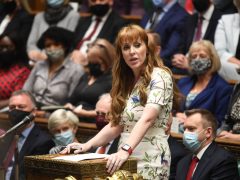 News
Angela Rayner has accused Boris Johnson of "watering down the rules to save his own skin" after the…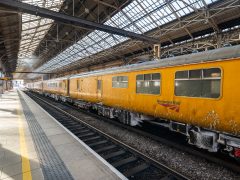 Comment
Network Rail, the company that owns and maintains Britain's railway infrastructure, has recently announced plans to cut over…