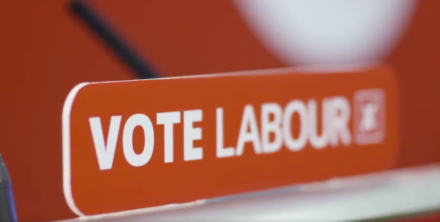 Over the next few weeks, hundreds of local Labour parties will consider a contemporary motion backing a 'people's vote' on Brexit, with a view to sending it to Labour conference. It has already been passed by nine CLPs, while another 130 or so are set to debate it before the deadline of 13th September. The question is whether the motion is chosen in the priorities ballot, which determines what is to be debated at conference. And that depends on how hard the party leadership, and particularly Momentum, whip against prioritising a Brexit debate.
The drive for another referendum on our membership of the European Union was first led by Corbynsceptics, particularly media-friendly MPs such as Chuka Umunna (termed a 'shiny' in Westminster parlance). Accordingly, the NEC slate of candidates endorsed by Corbynsceptic groups Progress and Labour First has put LabourSay.EU – calling on the party to give members a "meaningful vote" on its Brexit policy – at the centre of its campaign.
Then the soft left got involved. Open Labour, a small group that so far hasn't put up full slates in NEC elections and supports only Ann Black this year, has pitched itself as 'pro-Corbyn, pro-EU'. At its recent annual conference, OL members unanimously voted in favour of a full debate on Brexit at Labour Party conference.
Our Future, Our Choice (OFOC) and For our Future's Sake (FFS) argue that Brexit is incompatible with Corbyn's radical agenda for the country, primarily due to the economic consequences. Both pressure groups claim to have been established by young activists who voted for Corbyn as leader – though when OFOC's Tessa Milligan said she had supported him in 2015 and 2016, Novara Media's Aaron Bastani replied "we haven't got any documentary evidence of that".
But the demands for a conference vote and, by extension, a referendum on the final Brexit deal have reached the more indisputably Corbynite left. Alena Ivanova's 'A Final Say for the Many' petition has amassed the required number of signatures and Momentum, should it find all 4,000 signatories to be members, are then expected to hold a vote. Via an online ballot, the campaign group's members would choose whether to oppose Tory Brexit (by implication any deal brought by the Prime Minister to the Commons) and whether to campaign for a conference/people's vote. If members are so inclined, they can change Momentum's policy position on Brexit – and put it at loggerheads with the Labour leadership.
The contemporary motion going to conference was drafted by Another Europe is Possible. Originally set up to campaign for a "radical" Remain in 2016, it is cross-party (with Caroline Lucas listed as a spokesperson) but its full-time national organiser is Michael Chessum. A couple of years ago, Chessum was a target of the Tory press. The Telegraph and others pointed to his role in the 2010 student protests, when Conservative offices were smashed up, to depict him as a defender of violence and a representative of the scary Corbynite movement. His left-wing credentials cannot be disputed.
Last year, Momentum helped Corbyn avoid a vote on single market membership by whipping delegates against choosing any Brexit motion in the priorities ballot. But in the run-up to conference 2018, the landscape has changed. Will the spread of pro-EU feeling across the Labour Party, including on the left, mean a people's vote gets voted on at conference?
Anti-Brexit campaigners within the party are optimistic that the answer is yes. The crucial priorities ballot is effectively split into two: the affiliated trade unions choose four topics; the CLP delegates choose the other four. Momentum's steer is key to that second group.
It would be "taking the piss", as one source put it, for Momentum to oppose Brexit discussion in what is likely to be the last chance party members will have their say before we leave the EU. There are sustained hesitations as some Corbyn supporters worry about holding together the fragile coalition of Remain and Leave voters at the next election. Others still are actively in favour of Brexit. But a consensus is building on the left that there is a genuine need for urgent debate of the most important issue of our time.
More from LabourList
Daily email
This week, the UK will participate in the 2019 European elections – something that neither the Conservatives nor…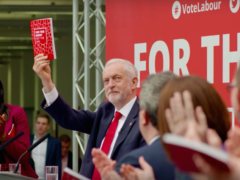 Comment
The sight of Ann Widecombe, a long-serving reactionary with a track record of anti-worker rhetoric, receiving standing ovations…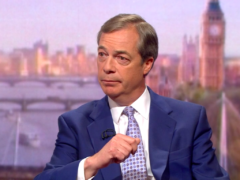 Comment
The fault lines in our economy and in our politics have been well and truly exposed by Brexit,…