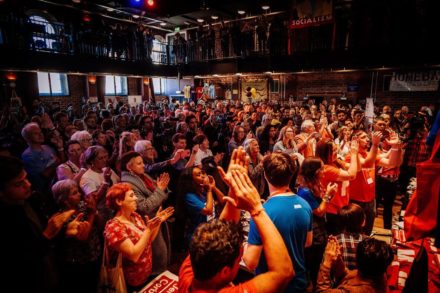 With the euphoria of the final day of Labour conference still ringing in their ears, delegates are now returning home with determination, hope, and a much-reformed trigger ballot process in their pockets. In future, it will take only a vote by one third of either membership or affiliate branches to trigger a selection process allowing local members to choose the best Labour candidate in their constituency.
This is a clear improvement that will hopefully put a stop to a culture of jobs for life without democratic accountability and bypass the proliferation of union 'ghost branches'. Nonetheless, the majority of CLP delegates will be going home saddened that they were never given the opportunity to debate a bolder reform.
A much simpler, more democratic process had also been submitted to conference: open selection. This would have done away with the trigger ballot altogether, guaranteeing all Labour members a democratic vote for the best candidate for their seat, every election. Alongside other advantages, open selection wold remove the negativity and acrimony that accompanies the trigger ballot by making this selection process automatic – just as it is in political parties all around the world.
But the open selection motions – submitted by CLPs over a year ago – were prevented from reaching the conference floor. Instead, delegates were presented with the proposal recommended by Labour's national executive committee (NEC), hammered out just hours before conference convened. Rather than being debated on its merits alongside the open selection motion, the NEC proposal was brought forward and shoehorned into the democracy review motion where it never belonged (the subject of parliamentary selections had been studiously excluded from the democracy review). Thanks to a ruling that conference can't vote on the same matter twice, this meant that passing the NEC compromise inevitably prevented open selection from being debated.
If anyone thought delegates would accept this procedural sleight of hand lying down, they were in for quite a surprise. In the very first vote at conference, CLP delegates voted over 90% in favour of rejecting the order of business that was clearly designed to prevent a debate – without any whipping by Momentum. But the agenda was saved by the unions, who voted 97% in favour. There was a shocked silence in the hall. The machine had just collided head on with the movement.
Whoever shouted "shame on the unions" in that absolute moment of shock was wrong – the principled stand taken by the Fire Brigades Union showed clearly that this has nothing to do with unions as such. But the vote revealed a massive gulf between the wishes of CLP delegates (most of whom are grassroots union members too, of course) and the union block vote on conference floor.
For the rest of the day at conference, talk amongst delegates was dominated by Unite, one of Jeremy Corbyn's staunchest defenders through the last years. Unite's own conference has committed it to open selection, yet by voting for the fixed agenda, Unite delegates effectively deprived themselves of the chance to vote for their own policy.
With a LabourList article, Len McCluskey has now come out fighting. He justifies this conference zig-zag on the grounds of loyalty to Jeremy Corbyn and notes that the compromise was passed unanimously by the NEC, claiming it was in fact supported by the leader's office and the leadership of Momentum. These are all key players who of course must have a voice. But this list omits the most important player of all: the members.
The members have an opinion – as clearly evidenced by the procedural vote – yet the members were denied a debate. And this is a problem. Because it's not just the final result that matters: it's how you arrive at it. And in a party so full of energy and intelligence as Labour, the backroom deal is not the way.
There are indeed tactical arguments against open selection. In particular, that it might provoke a tiny handful of discontents to leave the parliamentary Labour party, lured by the mirage of a centrist party for which there is cash (though no voters – just ask the Lib Dems). But no one made that case.
And indeed, the argument is very shaky indeed. If an MP, a well-paid professional politician with their own staff, media access, public profile, access to local institutions and (one would hope) standing in their local community and party, flees rather than face an open vote of their own members, it doesn't say much for their popularity or electability.
Len goes on to single out Chris Williamson MP. This feels unfair: the CLPs who submitted the open selection motions did so of their own accord, more than a year ago. In doing so, they reflected a huge demand for change among so many grassroots members. Chris came on board this summer with his fantastic Democracy Roadshow, but in doing so, he was just one of many many thousands who enthusiastically supported the campaign.
For Len to label Chris as "ultra-leftist" seems both incomprehensible and uncomradely. Open selection is a normal, uncontroversial procedure for democratic political parties all over the world (not just of the left, let alone the 'ultra-left'). But most of all, in throwing epithets like this at Chris, Len is throwing them at members too. Asking for our own democratic say in who stands in our constituencies isn't 'ultra-left'. It's simply common sense.
Most of all, Len's appeal to loyalty to Jeremy seems to misread the whole Corbyn project. Corbynism was never about giving power to Corbyn. It's about giving power to ordinary people. Believe it or not, we're not cultists: we don't support Jeremy because of Jeremy, or some strange reverence for allotments. We support his values; most importantly, a commitment to democratic socialism that, unlike so many centrists over the years, isn't going to buckle when the first lobbyist comes a-knocking.
We are lucky to have leaders such as Jeremy and Len. But our leaders do not operate in a vacuuum. They are our representatives. We trust them to make good decisions – but we trust them to bring us into this decision-making process too, whether in candidate selection or at conference. Doing so will only make our movement stronger.
Steve Hudson is co-chair of Labour Germany, a branch of Labour International CLP, and active within the #OpenSelection campaign.
More from LabourList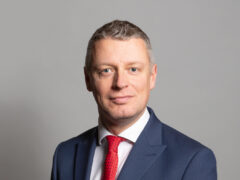 Comment
Labour is the party of housing. A decent, affordable home for all runs in our DNA. We know…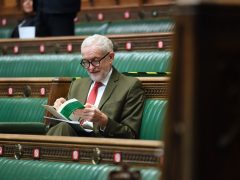 Daily email
The national executive committee yesterday voted to block Jeremy Corbyn from standing as a Labour candidate in the next general…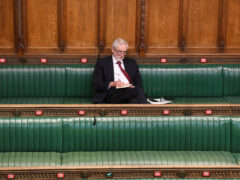 Comment
I sat next to Alan Johnson in the TV studio on election night in 2019 when he delivered…