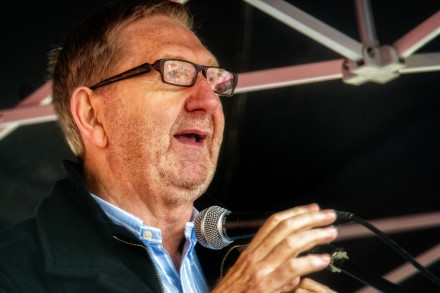 Labour Party democracy took major steps forward in Liverpool this week. Our structures and procedures are developing, empowering our new mass membership while remaining true to our federal traditions based on union affiliation.
You would not know that from some of the comments we've seen over the last few days. Tired clichés about "machine politics" have been trotted out to divide unions from constituency delegates.  This rhetoric risks splitting the tremendous support for the Labour leadership that has been on show throughout conference.  It also – and here's the rub – bears no relationship to reality.
The package of changes approved by conference including on reselection of MPs were those passed unanimously – I emphasise that, unanimously – by the national executive committee (NEC) on Saturday. That NEC of course has a majority of left delegates and supporters of Jeremy Corbyn.
On the issue of reselection, the process for "trigger ballots" has been democratised. It removes scope for abuses that could have propped up an unpopular MP who had lost the confidence of the local membership, and lowering the threshold for commencing a reselection ballot. On the leadership issue, CLPs and unions have been given proper nominating rights for the first time, ensuring that any candidate will need to have a base in our movement outside parliament as well as within.
These plans were presented with the full backing of Jeremy Corbyn at the NEC as a sensible and democratic way forward. I only regret that the leadership did not make that clearer at conference, since doing so would surely have taken much of the sting out of the debate even if some delegates might have remained unhappy.  
The position of Unite has been misrepresented, including by some who should know better. It is one thing for a couple of delegates to shout "shame on the unions" in the heat of the moment. We have all made heckles we might regret later. But it is quite another for an MP of Chris Williamson's standing on the left to accuse Unite of voting against the union's policy on mandatory reselection. That is simply false.
Unite has indeed got a policy in support of mandatory reselection. Had that issue been voted on directly, the Unite delegation would have voted in line with policy. But we have another policy, which I recommend to Chris and all Labour MPs: we support Jeremy Corbyn.
If Jeremy and his team – taking the overview of the entire political landscape, including the situation within the parliamentary party and the leadership of Momentum – urge a particular course of action, Unite is not going to go against that without the most serious reasons. The changes adopted may not be "mandatory reselection" as some define it but it is at the very least a "selective mandatory reselection" that will make it far easier for local parties to choose a different Labour candidate if that is their wish. That is probably why the Momentum national leadership joined nearly all trade unions in supporting it.
For Unite, this is not an issue of theological purity. It is above all about supporting the Labour leadership, something that brings together the vast majority of the party today. And it is about advancing democratic reform in the party hand-in-hand with advancing to government, and ensuring that we maintain the vibrant unity that has carried Jeremy Corbyn to the party leadership. That is what took us to the threshold of power last year, and will surely see off the Tories and prompt the election of a radical Labour government as soon as we get the chance.  
That unity rests on the mutual respect of constituencies and trade unions, and that is what Unite will always work towards. Anyone, including good comrades like Chris, who uses ultra-leftist terminology like "machine politics" and "bureaucratic machine" risks undermining the wishes of Jeremy Corbyn and the unity he has created.
Len McCluskey is general secretary of Unite.
More from LabourList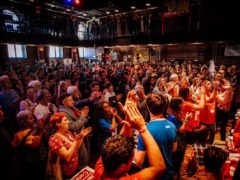 Comment
Labour's parliamentary selection process is under major scrutiny – and for good reason. Across the country, local left-wing…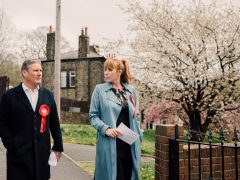 Comment
The last time Labour went from opposition to power in 1997, we were able to harness a wave…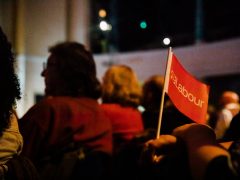 News
The local selection committee in Uxbridge and South Ruislip has been disbanded with "immediate effect" and the results…