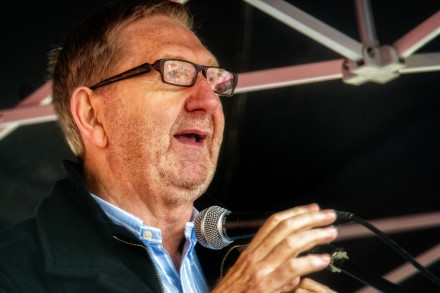 As someone once said, we are all in this together. Only in my party, the Labour Party, we mean it. We all want a Corbyn-led Labour government, and the people-powered election to deliver that sooner rather than later. So I don't want us to have left our fantastic conference with any notion whatsoever that somehow the unions and the constituencies are at loggerheads over party democracy. We are not. That perception is simply wrong – but it seems that I may have to keep pointing out why.
In the hours that followed the vote on Card 8, I was speaking on the fringe scene. Party members – yes, Steve, we talk, often – were struggling to understand what had gone on to allow for name calling at unions from some in the conference hall. They were not alone. Along with the entire 100-strong Unite delegation, I too found the reaction in the hall surprising.
Hindsight may well be the only exact science, but even now I wonder what signal Unite ought to have sent differently. After all, we were taking our lead from the Corbyn-controlled national executive committee (NEC), from Momentum and from the leader's office, where there was unanimity on an alternative proposal. Certainly there was nothing to predict that the unions would be told to 'listen to members' when this is what we had been doing all along in discussions with their representatives at the top of the party!
Perhaps on the matter of so-called open selections, we could all have communicated better. I said before that I was taken aback by the shouts of 'machine politics' hurled in the direction of my union, Unite, not least because we were following the wishes of the NEC and indeed the leader. But some, including those who absolutely ought to know better, took to Twitter to suggest that the unions used their muscle to suppress the members' voice. This is simply not true.
This was no fudge brewed in a smoke-filled room of old, but a clean consensus crafted by hard work across our party to bring all sides together in support of stronger democracy. There is no such thing as machine politics any more in our party, and we on the left can no longer use the old attack of blaming the bureaucracy because the bureaucracy is now supportive of Corbyn.
The alternative of selective deselections was, in my view, not communicated effectively ahead of the vote and so allowed to become a cause of anger. This can only be due to a misjudgement about the mood of most of the members. It's a lesson for us all, perhaps, that no matter all the hard graft of the past three years to get to the position where we are in the one place in terms of the heart and direction of our party, we must never be complacent when it comes to nurturing trust and respect.
For Unite's part, we will never allow an idea to be fostered that a union operation is working against or apart from the constituencies. Our delegation was sent back from conference to their local parties firmly instructed to ensure that the dialogue and solidarity continue, moving on from a momentary failure of communication to ensure that we do not find ourselves in this position again. I have appealed to Momentum and the leader's office to do the same.
We left Liverpool last week full of optimism and determination. Jeremy Corbyn, two years on from that cowardly coup, now sits atop a party that is brimming with confidence. The biggest party in Europe is widely regarded, even by its bitter detractors in the Tory party, as the agenda-setting movement of our time. We have achieved that comrades – all of us, working as one. We really are all in this together. Let's keep talking to one another, let's keep our eyes on the prize. Our solidarity will win the day.
Len McCluskey is general secretary of Unite.
More from LabourList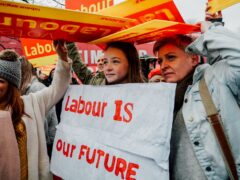 Comment
I never think it is beneficial when people who are clearly identified with different factions within the Labour…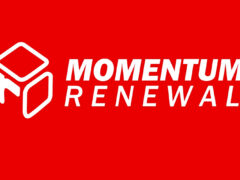 News
New campaign group Momentum Renewal has launched its slate of candidates who will be standing in the upcoming…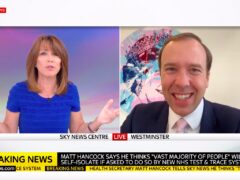 Video
Dr Rosena Allin-Khan has said that "this is not a joke" in response to Matt Hancock laughing about…