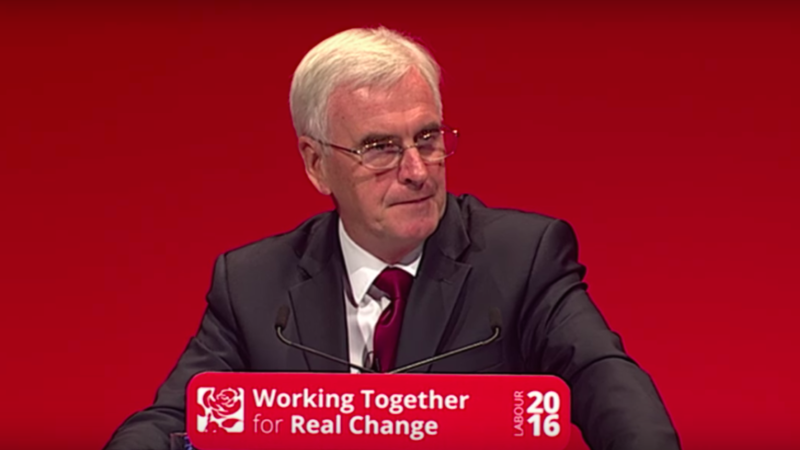 John McDonnell will today announce plans to make employees part-owners of the private companies they work for – a scheme Labour say could make workers up to £500 a year better off.
The Shadow Chancellor will use his keynote Labour conference speech to unveil plans for an 'Inclusive Ownership Fund' (IOF), whereby all companies with over 250 employees would have to transfer shares into a fund. It is estimated this would cover a minimum of 40% of the private sector workforce.
"Workers, who create the wealth of a company, should share in its ownership and, yes, in the returns that it makes," McDonnell will say. "The evidence shows that employee ownership increases a company's productivity and encourages long term thinking.
"The shares will be held and managed collectively by the workers. The shareholding will give workers the same rights as other shareholders to have a say over the direction of their company.
"And dividend payments will be made directly to the workers from the fund. The dividend payments workers will receive will be up to £500 a year. That's 11 million workers each with a greater say, and a greater stake, in the rewards of their labour."
The Shadow Chancellor will also say from this plan, an extra £2bn or more will be made available for public services and social security. This will come from capping individuals' dividend payments at £500 and putting the rest into a social dividend.
The Shadow Chancellor is expected to explain that the plan for IOFs, which comes from the Co-operative Party, would have benefits for the whole of society. "We all know it's not just the workers of a company that create the profits it generates.
"It's the collective investment that we as a society make that enables entrepreneurs to build and grow their businesses, maintaining the roads and investing in the infrastructure we rely upon, educating the workforce, caring for them when they're sick and investing in the research and development that enables technological innovation.
"So we believe it's right that we all share in the benefits that investment produces. That's why a proportion of revenues generated by the 'inclusive ownership funds' will be transferred back to our public services as a social dividend.
"Mobilising billions that could be spent directly on the social security system which supports those who have retired, are unable to work, or need society's support in other ways. We will be a Labour government committed not just to meet the challenges facing today's generation but to secure the long term future prosperity of the next."
More from LabourList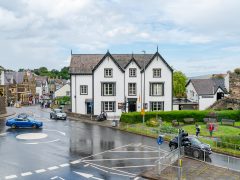 Comment
The recently announced co-operation agreement between Welsh Labour and Plaid Cymru offers much hope. The deal will see the…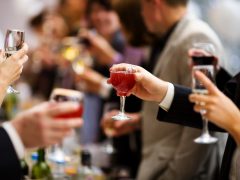 News
Jonathan Reynolds, Labour's new Shadow Business and Industrial Strategy Secretary, has urged people not to "pre-emptively" cancel their…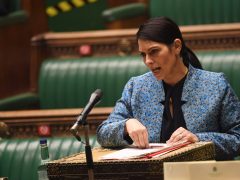 News
Yvette Cooper has resigned as chair of the home affairs committee following her appointment to the opposition frontbench…