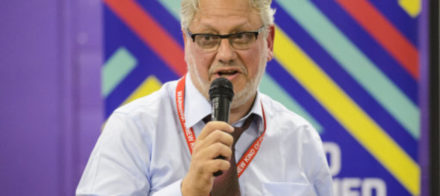 Momentum founder Jon Lansman has suggested Jeremy Corbyn should undertake training on antisemitism.
At the Jewish Labour Movement's one-day conference, Lansman was asked whether – following recent revelations – the Labour leader needs education and training on antisemitism.
Responding to the audience question from former member of Labour's ruling body Jasmin Beckett, the Momentum chief replied: "Everyone needs training and Corbyn has a commitment to lifelong learning."
A source close to Lansman said: "It was a lighthearted joke which provoked much laughter amongst the audience."
In his opening speech as a panellist on the 'The Labour Party: A Church Too Broad?' fringe, Lansman expressed solidarity with fellow Jewish members of the Labour Party "in the face of appalling abuse" and said he sympathised with the "alienation we all feel [as Jewish Labour members]".
The Momentum chair said: "I may not have been in the Dayenu protest but I was struck by the absence of flag, of blue and white… This is not about Israel, it's about antisemitism." He added: "There is no contradiction between fighting antisemitism and supporting Palestinian rights."
Lansman was later heckled by audience members, and prompted Beckett's question, when he said the membership surge in the Labour Party had "brought in some people with some unacceptable prejudices" but remarked that "much of those can be dealt with by education and training".
When his comment provoked laughter from the audience, he added: "Well, not all of them, but do you not believe in redemption?". After further heckling, Lansman observed that "600,000 people are a weapon" and warned that Labour should "not throw it away lightly".
Lansman was also pressed on why Christine Shawcroft, who resigned as a member of Labour's national executive committee (NEC) after supporting a party member who been suspended over alleged antisemitism, remains a Momentum director. "We actually haven't had a directors' meeting for a while," he commented. "Christine Shawcroft resigned; she recognised her error."
The Jewish Labour Movement audience raised questions over the endorsement by Momentum of Pete Willsman, a current NEC member who was dropped from the Momentum slate after a recording of his comments on antisemitism in the Labour Party was published.
As an incumbent NEC member, Lansman had heard Willsman's comments before the recording was revealed by the Jewish Chronicle. "I was very unhappy with what Pete Willsman said at the NEC on that occasion and on previous occasions," Lansman said today.
But the Momentum chair confirmed that he had voted for Pete Willsman to be reelected onto the NEC before the organisation had dropped their endorsement. Acknowledging that angry outbursts were not unusual from Willsman, Lansman admitted: "It had become a sufficiently frequent occurrence for members of the NEC to almost put it out of our minds."
More from LabourList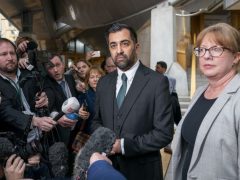 Comment
While Tuesday might have been Humza Yousaf's first day as First Minister, it was also his last as Health…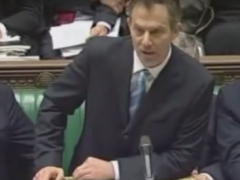 Comment
Twenty years on, Labour's discussion of the Iraq War is curious and worrying in equal measure. The disaster often…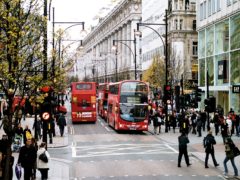 Comment
First as a local councillor, and now as the Labour parliamentary candidate for Cities of London and Westminster,…