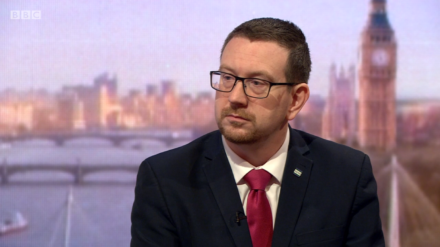 The Prime Minister's words at Tory conference last month, 'austerity is over', rung hollow for councils across the country as they braced themselves for even more funding cuts next year. Next April, just as the adult social care precept ends for 13 county authorities and the adult social care grant is not renewed, a further £1.3bn will be cut from council budgets. If austerity is truly over, the Chancellor must use his budget to change direction and finally begin to invest in our vital services. Local government can no longer be used as the testing ground for this government's dogmatic ideology.
It is a national scandal that 1.4 million older people are now not getting the necessary help to carry out essential tasks such as washing themselves and getting dressed. Figures out this week showed that child protection cases have surged 84% in the past decade, with the Local Government Association pointing to government cuts and warning that councils have been forced to cut the very services that are designed to help children and families before problems start. These cuts have hit the services we all rely on, from keeping our streets clean to our libraries and children's centres. Next year, the Chancellor's own Surrey Council is proposing to close 37 children's centres as it tries to cope with the withdrawal of all central government funding.
The most deprived areas of the country have been hit particularly hard by austerity. Nine of the ten most deprived councils in the country have seen cuts of almost three times the national average cut. Families living in metropolitan and London boroughs have faced cuts to local services that are 145% higher than those inflicted on Tory-run county councils. And yet even these councils are starting to buckle under the pressure, with Conservative-controlled Northamptonshire County Council being the first authority in over two decades to issue a Section 114, effectively declaring itself bankrupt, before then issuing a second six months later.
The Autumn Budget is an opportunity for this government to take action, and to show that is no longer prepared to ignore the crisis it has created in local government. This means delivering solutions for the whole of local government, and not merely more sticking-plasters for collapsing Tory councils – the whole sector needs support. Neither can the burden be shifted onto council tax, as this only intensifies the inequalities of the current system. Each council area has a different ability to raise income locally; without a fair redistribution mechanism, residents are caught in a social care postcode lottery with the areas of greatest need unlikely to receive the funding they desperately need.
The sector is in crisis but it feels as though our Prime Minister has given up. Ministers are distracted by internal squabbles over Brexit and the Secretary of State continues to bury his head in the sand. Instead of taking the lead, accepting there is a real and ongoing crisis, the government continues to put sticking plaster after sticking plaster on what is now an open wound. More families are without the vital services they need, more vulnerable children are at risk as protection services are cut back, and communities are tearing at the seams after years of neglect – but the government remains committed to its programme of austerity. Unless new funding is announced in the Autumn Budget, services that we all rely on will reach a tipping point.
Andrew Gwynne is shadow communities and local government secretary and MP for Denton and Reddish.
More from LabourList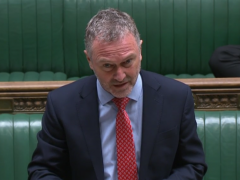 News
Steve Reed has warned that the UK is facing a "Tory winter of discontent" as the government rejected…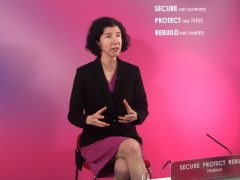 Comment
I'm quite new to the Labour Party. I only returned to England in late 2019 after a decade…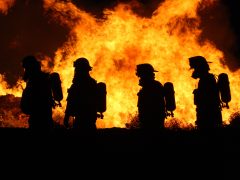 Comment
A Socialist Green New Deal is a set of words that has been mentioned a lot and I'm…