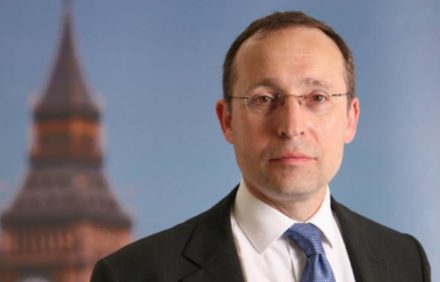 In March 2017, eight months after the death of his daughter, I met Nadim Ednan-Laperouse at my constituency office. I heard his account of how Natasha suffered a catastrophic anaphylactic reaction to sesame seeds concealed inside the dough of a baguette purchased from Pret a Manger and not listed as an ingredient.  
Nadim fought to save his daughter's life for over an hour on a British Airways flight to Nice, but it was in vain. It is difficult to imagine a more traumatic experience for any parent, and it is one that I saw him relive. No doubt he has relived it many times and will continue to do so. For Nadim, his wife Tanya and son Alex, for all Natasha's family and friends, this is an unbearable grief.
Natasha's was an unnecessary death, as was that of Celia Marsh. On 27th December 2017, Celia, a 42 year-old mother of five daughters, collapsed and died after eating a flatbread purchased from a Pret a Manger store in Bath. An inquest has still to take place, but it is believed Ms Marsh suffered an allergic reaction to milk protein that had contaminated the product, which was described as dairy-free.
In his verdict on Natasha's death, given on 28th September, the senior acting coroner for West London, Dr Sean Cummings, criticised the labelling and monitoring of products in Pret a Manger stores and called for the law to be changed to prevent future deaths. As the law currently stands, under Regulation Five of the Food Information Regulations, businesses that prepare their food on site are exempt from more stringent food labelling regulations. This regulation was put in place to help small, independent food retailers who would struggle to accurately label products made in their own premises.
Large businesses such as Pret a Manger also claim exemption. It partially prepares its food on site, and is able to benefit from Regulation Five in the same way as a small, independent sandwich shop would. But Pret a Manger operates around 500 shops within the UK, serving millions of customers and, alongside similar enterprises such as EAT and Greggs, should be held to same standard as any large food retailer. Yesterday it was revealed that Pret has its bread baked and frozen in industrial quantities in France, up to a year before it is defrosted and reheated in its UK outlets.
The death of Ms Marsh raises other concerns over sourcing, contamination and treatment of food and suggests a wider review of food safety is necessary. While these are matters for the Food Standards Agency and the Department for Environment, Food and Rural Affairs, they also highlight other gaps in in the systems for product and consumer safety. Over the last few years the government has been criticised for the failures of trading standards services, for example with regard to fires caused by white goods such as those at Grenfell Tower and at Shepherd's Court in my constituency. Similarly, failings were exposed in the standards of building materials, for instance the use of flammable cladding on Grenfell Tower.
The current concerns around food are a matter for Defra, but the fractured regulatory and investigatory systems and the involvement of numerous government departments and agencies suggest there is a lack of coordination going beyond one department. The current product safety regime is piecemeal, meaning that the government has struggled to implement coherent legislation in this area.
In addition to the product safety issue, Natasha's death has highlighted the inadequate response to allergen reactions. The coroner in her case has also drawn attention to British Airways operating procedures, which did not allow for the use of a defibrillator on the flight and to the possible failure of the EpiPens used to counter the reaction.
Against this background, we needed to know from the Secretary of State for the Environment, Food and Rural Affairs, but also from the government more generally, what steps they now intend to take to ensure preventable deaths such as those of Natasha and Celia March do not happen again.
The Speaker responded by listing the issue of food labelling as the first Urgent Question of the day as parliament resumed its session yesterday. Michael Gove failed to attend, sending a junior minister who promised a 'review' without any indication of what this would cover or when it would report. This provoked anger as well as sympathy for the victims on the opposition benches. Once again, on an issue requiring immediate and sensitive treatment, the government failed the test.
Andy Slaughter is MP for Hammersmith.
More from LabourList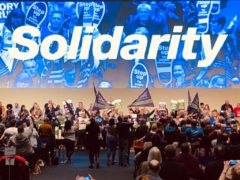 Comment
Below is the full text of the UNISON annual conference opening speech made by general secretary Dave Prentis. …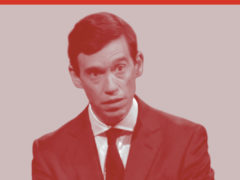 News
LabourList readers would most like Rory Stewart to win the Tory leadership contest, according to our latest survey.…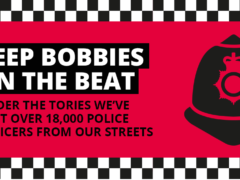 Comment
The desire to appear more trustworthy to voters on law and order runs like a golden thread through…