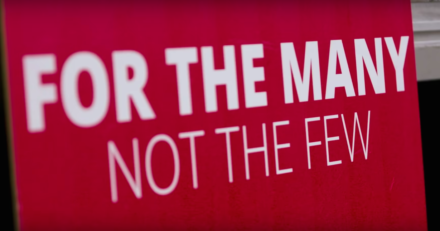 Labour conference 2018 passed a rule change that made changing the structure of Constituency Labour Party-wide meetings easier. Most London CLPs currently have a general committee (GC), which is a delegate-based structure whereby only representatives sent by branches, affiliated societies and unions are allowed to vote in monthly CLP meetings. But since September, several parties have been considering the switch from GCs to AMMs, i.e. all-member meetings in which every Labour member in that constituency can attend and vote. This switch now requires only a simple majority of members attending a special AMM to vote in favour of it, but so far no CLP considering the change has opted to make the change.
Bermondsey and Old Southwark 
AMM meeting: Thursday 15th November
Earlier this month, Corbynsceptic-controlled Bermondsey and Old Southwark voted down the AMM motion by 110 to 111 votes – only a single vote. Turnout at the meeting was particularly high, jumping from an average of around 100 attendees to over 200.
Neil Coyle, an outspoken critic of Jeremy Corbyn and Momentum, organised internally to oppose the move. The MP emailed local members (some, not all) describing the AMM motion as "proposed by those who seek to divide our CLP" and its proponents as "the same people who backed an anti-Semite for the NEC". LabourList understands that the members in question both have Jewish backgrounds and did not support Pete Willsman in Labour's NEC election.
In an email following the vote against AMMs, Coyle pointed out that some affiliated delegates spoke in favour of the motion. He advised them to be "mindful" of representing the views of their electorates, noting that no trade unions have endorsed scrapping the GC structure. It would seem that in BOS, trade union delegates were mixed with members both for and against.
Hampstead and Kilburn 
AMM meeting: Wednesday 21st November
Last week, members in the formerly marginal Camden/Brent seat represented by Tulip Siddiq voted decisively against the switch to AMMs by 89 votes to 35. In this CLP, where the make-up of the delegation favours Corbynsceptics but the executive committee has a slight Corbynite majority (a number of affiliates joining after the AGM changed the balance of the EC), vote results are often on a knife-edge. This particular result immediately followed the dramatic resignation of the CLP chair, Dr Leao Nato, who cited the party's "culture of aggressive intimidation and exclusion" as a reason for quitting. One attendee said the meeting's atmosphere was "unusually calm".
In H&K, Corbynsceptics were resolutely against the AMM motion – as were many on the left of the party. While the proposer was a Momentum activist, the main speaker against AMMs was a union delegate also firmly on the Labour left. One member organising in favour of GCs protested the AMM meeting by complaining about health and safety, as a high number of attendees was expected. The CLP paid £530 to hire the larger venue for two hours, though ultimately turnout was relatively low. Branches have now been asked to consider donating to the CLP specifically to cover the cost, an idea set to come up against some resistance.
Holborn and St Pancras
AMM meeting: Tuesday 27th November
Keir Starmer's local party will be voting on the issue today. Although Corbynsceptics recently held on in a few branch AGMs, they are generally concerned about their chances here. In fact, there are worries that the branch victories will suppress turnout of AMM opponents tonight, as members would have to attend two successive meetings. (The anxiety is ramped up because this AMM meeting immediately precedes their AGM, and could therefore change the balance of power drastically.)
In the run-up to the vote, the debate is being held online. A WordPress blog in favour of AMMs was set up by one member, Highgate BAME officer Shezan Renny, who has fastidiously laid out all the arguments in favour of AMMs. Meanwhile, advocates of keeping the GC structure have put together a viral-ready video to be shared on Twitter.
Unusually, this is more of a straight Labour left-right fight – particularly compared to the debate in neighbouring H&K. The AMM motion actually came through to the CLP executive via the Unite taxi branch, despite trade unions issuing the following joint message: "The rule change passed at conference makes it clear that the NEC of the party may make guidelines setting the minimum requirements for consultation with local affiliates. We urge CLPs initiating processes to move between methods of organisation to pause the process until those guidelines have been issued, and until they have fully consulted with their affiliated unions and societies."
Streatham
AMM meeting: originally November 29th, now postponed until January – exact date TBC
The debate over AMMs and GCs in Streatham has been played out through LabourList articles. Labour First's only paid organiser, Matt Pound, is also chair of Streatham Hill Labour. He wrote in his piece arguing against AMMs that the change could "cause chaos" and explained how the Labour left including Campaign for Labour Party Democracy (CLPD) used to oppose AMMs. To offer the opposite view, AMM proposers Axel Landin, secretary of Brixton Hill Labour Party, and Andrew Collins, membership secretary of St Leonard's Labour Party, jointly authored an article saying AMMs would "open up" CLP meetings to "young, energetic recent joiners". Local members were expecting to vote on the issue this week, but the meeting has been postponed.
More from LabourList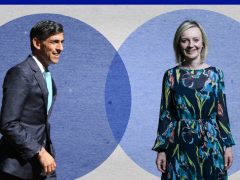 Comment
Rishi Sunak and Liz Truss have now gone head to head in six hustings with Tory members in…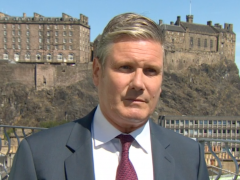 News
Keir Starmer has said that he will set out a "comprehensive set of proposals" to combat the cost-of-living…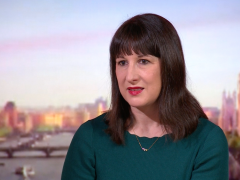 News
Rachel Reeves has urged the Tory leadership candidates to "stop playing to the gallery" and come up with…