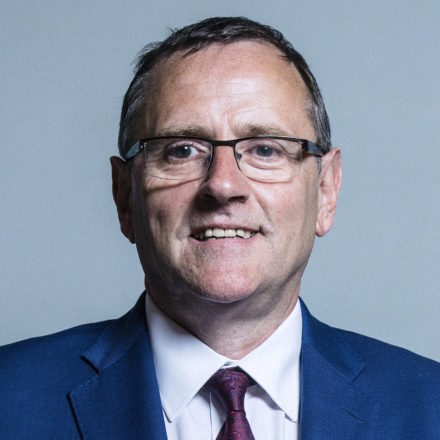 After all the promises, and following two years of negotiation, we can now see what Brexit really means. I am sorry – but not in anyway surprised – to say that the chaos and shambles surrounding this dodgy Brexit only serves to underline the gap between the Brexit that was promised and what is being delivered.
This is a Brexit that will diminish the standing of our country. Far from the Brexiteer claim we would "take back control", the government is proposing to cede control to the EU, give up the UK's right to shape its own future and turn this country from a rule-maker into a rule-taker. Remember too that our future trading relationship with the EU is yet to be determined. This agreement strips away any future negotiating clout we might have had.
This is a Brexit that will make our country poorer, and it does nothing to lift the uncertainty that has caused such alarm to business and employers up and down the land. The withdrawal agreement plunges the country into a limbo-land of transition, with a future vaguely sketched out with warm language but no guarantees. The economy will, inevitably, continue to suffer as a result. From the rising cost of their shopping baskets to the price of their holidays, everyone will pay the price.
Today in the House of Commons, I asked the Prime Minister if, hand on heart, she could tell us that this deal is better than the one we've got by staying in the EU. She told me she "firmly believes" the UK's best days are ahead. But this Brexit will do nothing to protect rights or jobs. As Jeremy Corbyn said in the House, there is only the scantest mention of workers' rights, consumer rights or environmental protections, and no ambition to negotiate a new comprehensive customs union that would protect trade, jobs and industry.
This is a Brexit that will inflict real and lasting damage on our NHS. There will be no £350m-a-week bonanza, as promised by the Leave campaign. Instead the damage to our economy will be felt by our treasured NHS and all across vital public services. This would be bad enough without the £50bn divorce bill we must pay for the 'privilege' of this agreement. It is a huge amount for nothing in return, and it is money that could be far better spent on schools or hospitals.
For months, the Prime Minister has told us that the choice is between her deal and no deal. In either case, the result would be the same: a miserable Brexit that strips the UK of influence and power, threatens business confidence, and damages our NHS. Nevertheless, the government will continue to spread panic through its warnings of the dangers of a no-deal scenario and MPs from all parties will be placed under intense pressure to back the Prime Minister and her dodgy deal.
I would urge my colleagues in parliament to ask themselves – just as I asked the Prime Minister – whether this withdrawal agreement is better than the deal we already have as members of the EU. Does it take back control or give away control? Will it create a stronger, safer, more prosperous UK? Does it match the promises made by the Brexiteers? Will it create a future that they want their children and grandchildren, and those of their constituents, to inhabit?
If we cannot look our constituents in the eye and say with total certainty that it does, we must vote the deal down. There is still time for parliament to take back control, and, crucially, there is still time for MPs to insist that the final decision over this country's future is one made by the people of this country.
The people deserve to be given the choice between leaving the EU on these terms, or sticking with the deal that we already have. I am clear that this agreement is unacceptable. The real choice facing Britain is one between this dodgy deal that no one is buying and the deal we've already got inside the EU. That's why we need a People's Vote with an option to remain.
Phil Wilson is MP for Sedgefield and a leading supporter of the People's Vote campaign.
More from LabourList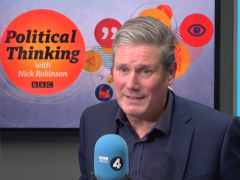 News
Keir Starmer has told Nick Robinson on his 'Political Thinking' podcast that he has not spoken to Jeremy…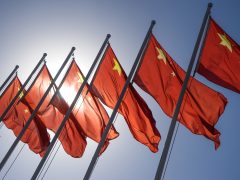 Comment
A recent report by the Labour Foreign Policy Group aims to outline a 'progressive' approach towards China, with…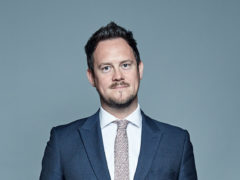 Comment
Gurkhas have served in Her Majesty's armed forces for more than 200 years. They have made an outstanding…