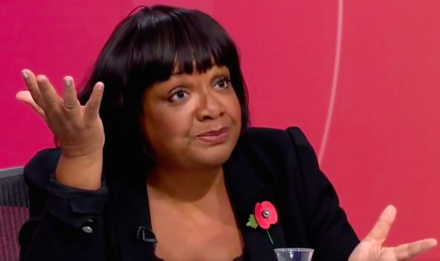 Diane Abbott has warned Remain campaigners in favour of a 'people's vote' to "be careful what you wish for", as another referendum risks producing the result as in 2016.
Appearing on BBC's Question Time, the Shadow Home Secretary said: "What I say to people calling for a second referendum now is you should be careful what you wish for.
"My suspicion is that if we had a second referendum now, the same people who voted leave… would vote leave again, saying: 'didn't you hear us the first time?'"
The official Labour Party line on another Brexit referendum is to "support all options remaining on the table, including campaigning for a public vote" should it not be able to secure a general election.
Earlier this week, results of a Momentum consultation on Brexit revealed that 41% of the Corbynite group support a public vote "in all circumstances", and a further 28% of members want a Brexit referendum if there is no general election.
But the Labour leadership is thought to disfavour a 'people's vote' on the Brexit deal, while frontbenchers – particularly Barry Gardiner – have individually warned against the idea in media appearances.
"If you want a second referendum now, be careful what you wish you for. My suspicion is that the same people who voted leave… would vote leave again saying: 'didn't you hear us the first time?'"

Diane Abbott is spot on about a 2nd EU referendum. #bbcqt pic.twitter.com/qtuOWGYOD3

— George Aylett (@GeorgeAylett) November 9, 2018
Abbott also said the murder of Jo Cox was "related" to the abuse faced by politicians: "When people are dismissive about racist and sexist language, they need to be careful. Because what you do is create a climate where certain actions become legitimate."
.@HackneyAbbott says there is a link between hate speech and events such as the murder last year of MP Jo Cox.
Warning: this clip contains language some viewers may find offensive. #bbcqt pic.twitter.com/Et1sy1Kl7s

— BBC Question Time (@bbcquestiontime) November 8, 2018
More from LabourList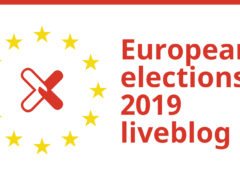 News
Welcome to our European elections 2019 liveblog. Polling day was Thursday, but we've had to wait for all…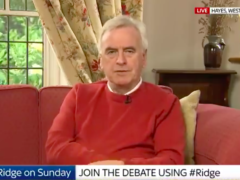 Video
The Sunday shows were dominated by Tory leadership contenders, with no-deal-advocating Esther McVey on Sky and "conviction Brexiteer"…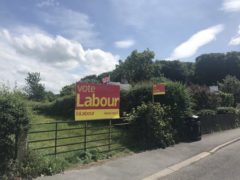 Comment
One thing that seems conspicuous by its absence is any analysis of the recent local government elections at…