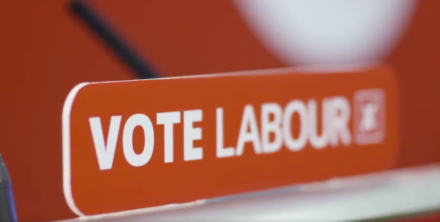 Last month, LabourList revealed that 30 Labour activists who helped shape the Brexit composite motion at conference wrote to Jeremy Corbyn demanding that he "keep his promise" on Brexit.
The signatories, all delegates from Constituency Labour Parties (CLPs) and affiliated socialist societies that submitted contemporary motions on Brexit, warned the Labour leader that in recent interviews his "answers were not aligned with party policy".
15 other delegates, who were also in the compositing meeting that defined party policy, are now issuing their own message via LabourList. They say Labour conference did not pledge to defy the 2016 referendum result, nor to "stop Brexit", but to fight for a general election.
Below is the full response.
We all participated in the Brexit compositing meeting at Labour conference in Liverpool. We believe that the final motion passed on the floor of conference stands us in good stead and that the leadership of our party is delivering on it.
We should be clear about the content passed at conference. It stated that, should Theresa May's EU Withdrawal Agreement fail to meet the six tests Labour has set out, Labour will vote against it and Jeremy Corbyn has been perfectly clear about this.
At that point, if the government cannot get its own deal through parliament, it would be in the best interests of the country to serve a vote of no confidence in the Prime Minister and trigger an immediate general election.
This is not a pious hope. With the confidence and supply agreement of the DUP having currently broken down, it is far from clear that any Tory successor to May could command a majority in the House.
Only a general election could allow for the formation of an alternative government with democratic credentials to fix the multiple crises playing out across Britain (not only Brexit, but in respect of inequality, public services and a broken welfare system).
The composite did not gainsay our commitment to respecting the outcome of the first referendum. Nor did it insist that we try to "stop Brexit". It simply pledged us to fight for the general election that we so desperately need. In absence of this, all options remain on the table.
We should therefore not be distracted from our key task, which is a Labour government that delivers for the many and not the few.
Ian Hodson, Bakers, Food and Allied Workers Union (BFAWU)
Teresa Beddis, Meriden CLP
Joanna Hughes, Cheltenham CLP
Sion Rickard, Aberconwy CLP
Cassandra Squaletti, Southampton Itchen CLP
Jake Rubin, Brent Central CLP
Michael Calderbank, Brent Central CLP
Richard Robson, West Dorset CLP
Sinead Coakley McCarney West Dorset CLP
Berny Parkes, South Dorset CLP
Eric Rooney, Exeter CLP
Daniel Walsh, Hackney North & Stoke Newington CLP
Kathryn Johnson, Hackney North & Stoke Newington CLP
Cathy Howe, Aberconwy CLP
Rob Whiskens, Solihull Meriden CLP
More from LabourList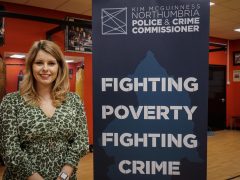 Comment
A sad truth that we all must accept: the best time to eradicate poverty is always a generation…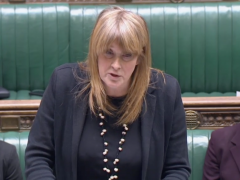 News
Labour's Sarah Jones has described a government statement on the Metropolitan Police as "incredibly weak" after the force…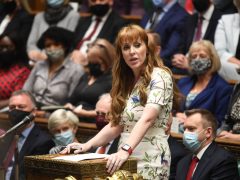 Comment
It was the turn of Angela Rayner and Dominic Raab to face off at the despatch box this…