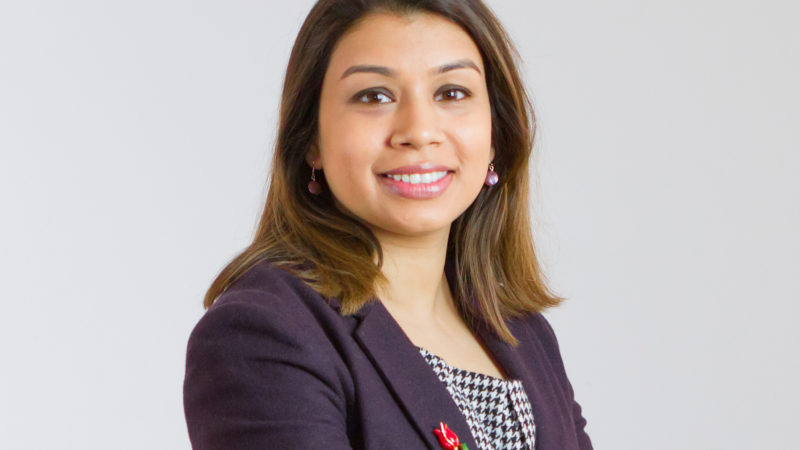 Labour MP Tulip Siddiq's decision to delay the birth of her son in order to vote against Theresa May's Brexit deal has sparked a row over baby leave and proxy voting for MPs.
The MP for Hampstead and Kilburn has postponed her caesarean section, which doctors advised should take place today or tomorrow, and plans to be taken through the voting lobby in a wheelchair, it was revealed by the Evening Standard today.
Siddiq commented: "If my son enters the world even one day later than the doctors advised, but it's a world with a better chance of a strong relationship between Britain and Europe, then that's worth fighting for."
Although MPs can be paired with opposition party members to cancel out the effect of an uncast vote, the backbench Labour MP has said she does not trust the pairing system.
She expressed this view after Conservative chairman Brandon Lewis broke a pairing arrangement with pregnant Lib Dem MP Jo Swinson last summer.
The scenes are likely to remind parliamentarians of an unwell Naz Shah being forced to vote in a wheelchair after Tory whips refused to follow parliamentary convention on a key Brexit vote in June.
Mother of the House Harriet Harman, who has been attracting support amongst colleagues for an expected bid to replace John Bercow as Commons Speaker when he stands down later this year, raised the matter in a Point of Order this afternoon.
Harman said: "She should not have to choose between going through the division lobby in a wheelchair, nine months pregnant, having postponed her caesarean, or losing her right to vote.
"If the whips were to agree, and with the agreement of the Leader of the House, would it be possible, Mr Speaker, for you to facilitate her to have a proxy vote, so she can have her baby and have her vote? This is something the House agreed to in February last year."
Bercow shared Harman's concerns, characterising the situation as "completely uncivilised" and "frankly lamentable". He confirmed his support for the introduction of proxy voting, which would help MPs on (unofficial) maternity leave.
"She should not have to choose between going through the division lobby in a wheelchair, nine months pregnant… or losing her right to vote"

Labour's @HarrietHarman says @TulipSiddiq should be allowed to cast her vote on May's #Brexit deal by proxyhttps://t.co/DiymEhJGsc pic.twitter.com/3uWZZjUUmV

— BBC Politics (@BBCPolitics) January 14, 2019
Rachel Reeves described the circumstances as "beyond awful", adding: "Tulip should not have to choose between going ahead with her planned caesarean and voting on Brexit. In any civilised workplace you get maternity leave and maternity cover. Parliament needs to catch up with baby leave and NOW."
Other MPs also took to Twitter to express their outrage and sympathy:
It's a disgrace that my friend @TulipSiddiq can't get a proxy vote as she is due to give birth tomorrow. Thanks to @HarrietHarman for raising it and for John Bercow's reponse saying it was 'lamentable'. Thanks to @labourwhips for their support. Time for Andrea Leadsom to step up

— (((Alex Sobel MP))) (@alexsobel) January 14, 2019
Today Theresa May tried to devalue the commitment, understanding, and hard work MPs have put into Brexit.

I only have two words for her right now: Tulip Saddiq@TulipSiddiq 👏 ❤️https://t.co/kcnDYGKbgn

— Peter Kyle MP (@peterkyle) January 14, 2019
Shameful that it's come to this. Hampstead & Kilburn couldn't have a more dedicated MP than @TulipSiddiq. https://t.co/1gGTtFiIIA

— Wes Streeting MP (@wesstreeting) January 14, 2019
Good grief. Solidarity Tulip & Chris xhttps://t.co/JF3ZTQGPH3

— Alison McGovern (@Alison_McGovern) January 14, 2019
Last year, Labour MP Ellie Reeves wrote for LabourList in favour of voting reform, and suggested that "in the tightest of hung parliaments, where every vote matters, the government is cynically denying the House the ability to debate a new voting system".
Following pressure from MPs, a debate on proxy voting took place in September. The idea received widespread support from parliamentarians, but their agreement was not legally binding and Leader of the House Andrea Leadsom has yet to bring forward a substantive motion.
More from LabourList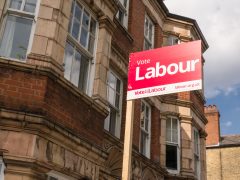 News
Submissions closed at 5pm today for those wanting to respond to the call for evidence put out by…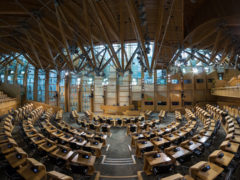 News
Scottish Labour has confirmed that it will be seeking support from other parties and tabling a motion of…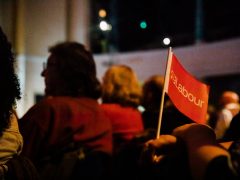 Comment
Sheffield Heeley Labour Party recently held the third of three sessions of an educational programme around antisemitism developed…