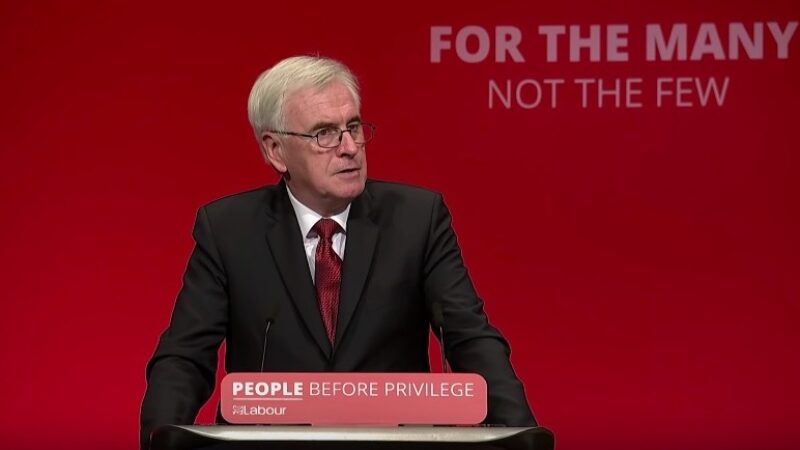 Nobody "needs or deserves" to be a billionaire – it is an "obscene" amount of money, John McDonnell is set to argue on Tuesday as he sets out a plan to "rewrite the rules of our economy".
In a major speech delivered in London, the Shadow Chancellor will outline how Labour would democratise the UK economy by reforming the governance and ownership of large businesses and public utilities.
McDonnell will also highlight new research showing that the Conservative Party is bankrolled by one in three UK billionaires, as 48 of the country's 151 billionaires have donated over £50m to Boris Johnson's party since 2005.
Ten of these billionaires have donated money to the Tories since Boris Johnson "declared he wanted to be Prime Minister", Labour says. This analysis is included in the party's new report, 'In the pockets of the few'.
While calling attention to the sources of Tory funding, Labour's report claims that "total tax handouts" to the "wealthy few and big corporations" is expected to reach almost £100bn by 2023/24.
According to 'In the pockets of the few':
£86bn was handed out through successive cuts to corporation tax;
£5.5bn from steep cuts to capital gains tax;
£5.6bn in inheritance tax giveaways;
£1.2bn from cuts to income tax for the very wealthiest.
"If someone gave you £1 every 10 seconds, it would take you more than 300 years to become a billionaire," McDonnell will declare in his speech. "Someone on the national minimum wage would have to work 69,000 years to get paid £1bn and a newly qualified nurse would have to wait 50,000 years.
"No one needs or deserves to have that much money, it is obscene. It is also obscene that these billionaires are buying access and tax breaks to Boris Johnson's Conservative Party. We know whose side Boris Johnson is on – the billionaires, the bankers and big business."
Arguments against billionaires were aired earlier by Labour in the general election campaign, when Lloyd Russell-Moyle told BBC Radio 5 Live's Emma Barnett that they should not exist in Britain.
"Why on earth shouldn't people be able to be billionaires?" Barnett replied, in a clip that went viral and was discussed for several days on social media. The Labour leadership has decided to reignite the row.
McDonnell will also emphasise that Labour intends to hand over real control to workers, saying: "The slogan 'Taking back control' was mobilised to great effect in the Brexit debate because people rightly felt that they have little or no control over much of their lives any more.
"For many, this is no more so than at work. Decisions are made about the companies or services they work in over which they have no say and no influence. Labour will rewrite the rules of our economy.
"It's all about treating people fairly and with the respect they deserve. Labour's reforms to how our large businesses and public utilities are governed and owned and how both workers and consumers are represented will genuinely enable them to take back control."
More from LabourList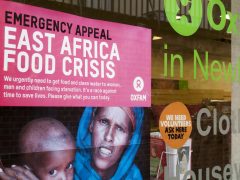 Comment
Someone in East Africa dies of hunger every 48 seconds. This is the result of the imperfect storm…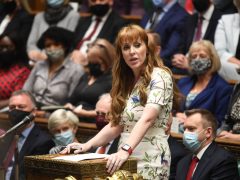 News
Angela Rayner has accused Boris Johnson of "watering down the rules to save his own skin" after the…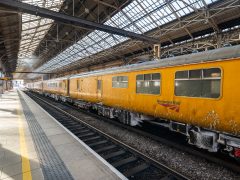 Comment
Network Rail, the company that owns and maintains Britain's railway infrastructure, has recently announced plans to cut over…