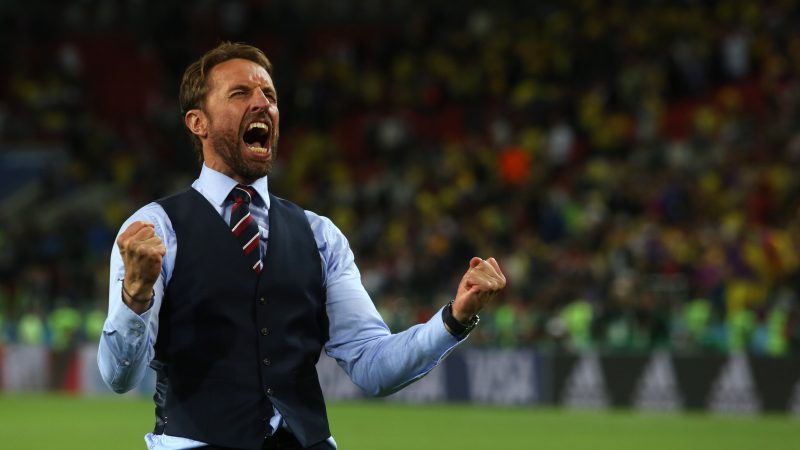 What can Labour learn from Gareth Southgate? The softly spoken, patently decent manager of the England football team has become a figurehead of patriotism, as opposed to nationalism, and a mainstream, powerful advocate for players taking the knee in support of Black Lives Matter in the midst of fans booing. In an era of 'culture wars', spurred on by shallow members of the cabinet and the Prime Minister himself, Southgate has seemingly managed to transcend the bitter divisions within our society and become a somewhat unlikely and, for now, popular voice for unity and hope.
This week, on the eve of the European Championships, he published an essay on patriotism or, to be precise, a "letter to England". It is a powerful piece of advocacy, combining the personal and the collective with realism and romanticism, to make an argument about England, and what it means to be English. The climax, arguably, was this: "I understand that on this island, we have a desire to protect our values and traditions – as we should – but that shouldn't come at the expense of introspection and progress."
Southgate is clearly a patriot. He states that "we are an incredible nation – relative to our size and population – that has contributed so much to the arts, science and sport", and noting "we do have a special identity and that remains a powerful motivator". But he shows an intelligence and awareness of modern interpretations of what it means to be English. He tells younger fans: "I am confident that young kids of today will grow up baffled by old attitudes and ways of thinking. For many of that younger generation, your notion of Englishness is quite different from my own. I understand that, too."
The reaction to the article has, from the wholly unrepresentative sample that is my Twitter feed, been significant. A tweet from a Coventry City fan, Vim Patel, read: "I cannot fully put into words how proud and inclusive those words make me feel as a British born Asian. I've followed football and England for over 37 yrs and it fills me with immense hope that my children might never have to experience what I did at the grounds. I salute you Sir".
For many on the left, the piece was a perfect example of being able to celebrate Englishness and England without succumbing to jingoism. Keir Starmer tweeted: "This is England." Angela Rayner and David Lammy made similar statements.
Others bemoaned that our politicians have been unable to embrace Englishness, arguing that the letter was a lesson for Labour. Yes, the language and framing of the argument is of note and the fact that senior figures in the party leapt upon the article immediately shows this is the tone and story Labour seeks to tell on identity and patriotism. But the context for politicians entering this terrain is radically different to sports men and women.
Southgate is currently leading an England team who are, for reasons beyond this writer, favourites to win a trophy for the first time since 1966. Let us see how his vision of Englishness would go down if Scotland beat us in a few weeks' time and Southgate was then asking for people to vote for him to keep his job. Various Labour politicians have written and spoken extensively about Englishness in similar terms to Southgate, using their personal stories and experiences to help tell a wider story for our nation. Earlier this year, Rachel Reeves wrote an essay in The New Statesman on Our Search for a National Story. David Lammy has written papers and books on his identity as a black Briton, and powerfully hit home during an appearance on LBC when he told a racist listener "don't ever tell me I'm not English".
These are important, and necessary, contributions. But ultimately, Labour's story on patriotism and national identity will only be heard when the public are ready to listen. This requires not only a narrative but action that proves you are for real. Whilst governments can enact change to illustrate and evidence their values, oppositions can only pick issues to prioritise, statements to make and fights to pick.
The classic example is Tony Blair and Clause IV – an internal battle he could not be sure he would win, but showed the country he was serious about changing Labour. Less substantive, but of note, were David Cameron's early attempts to detoxify the Conservative Party after 2005. Pictures of him hugging huskies and attempts to 'hug hoodies' might have seemed absurd, but they showed the public something different after the leaderships of William Hague, Iain Duncan Smith and Michael Howard. In power but without a majority, Boris Johnson took radical steps kicking out elements of his party 'frustrating Brexit' to exemplify his determination to 'get Brexit done', and was rewarded at the ballot box in 2019.
Labour must show, not just tell, a story of national identity. That requires a laser-like focus on the priorities of the British, and English, people and a willingness to take on interest groups and elements within their own party who aim to distract. This is easier said than done, in an age where each day a single tweet causes outrage, and with a Prime Minister and government that purposefully raises the heat and tensions for their political benefit.
Labour is a movement, the largest of political tents, that encompasses different traditions and priorities. This is what makes it, at its best, a bold and radical political party – when, as Tony Benn once said of Harold Wilson's achievements, the left and right wings enable the bird to soar. But the truth is that for too long it has seemed like a London-based, campaigning organisation, focused on no doubt important issues but removed from the realities of many. To tell a national story, Labour first needs to change.
More from LabourList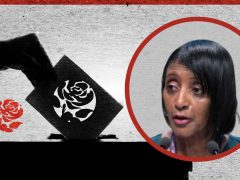 Comment
The last two years have not been the easiest time for anyone. For Black, Asian, and Minority Ethnic…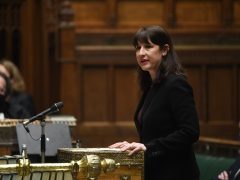 News
Labour has urged the government to close a "major tax loophole" in the windfall tax ahead of a…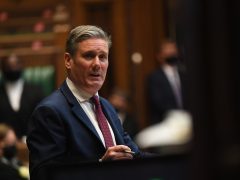 News
The Labour Party is preparing to make several significant policy interventions on the economy to combat the rapidly…