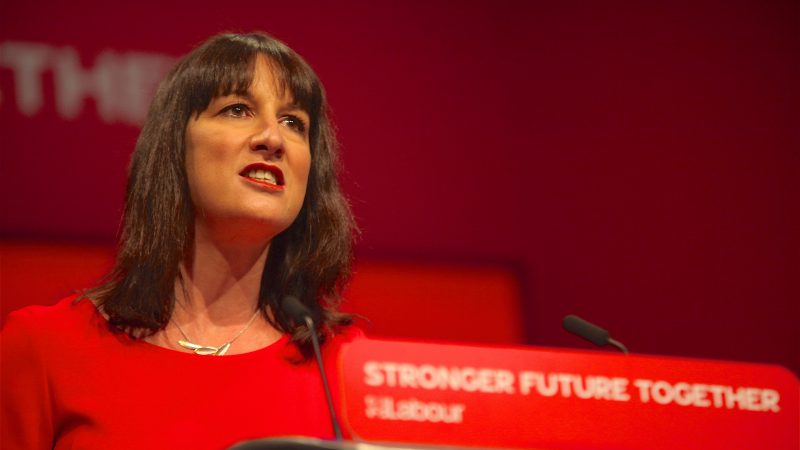 Labour has urged the government to stop a further rise in the energy price cap while setting out its own plan to bring down energy bills, which it said would save households up to £1,400 annually in the long term.
Rachel Reeves will outline Labour's plans in a keynote speech to the Fabians new year conference on Saturday, in which she is expected to warn that "millions of households" are facing a 40% increase in their energy bills in April.
The Shadow Chancellor is expected to say: "On a week when temperatures fell below zero, I know many families and pensioners will be feeling the pressure particularly acutely. And at the same time, energy companies continue to enjoy record profits. That cannot be right."
The Resolution Foundation has estimated that the energy bills of a typical household in 2023/24 will be 43% higher than in 2022/23 as a result of an increase in the government's energy price guarantee (EPG) and the government's energy bills support scheme coming to an end.
The EPG, which limits the amount suppliers can charge per unit of energy used, will rise in April from £2,500 to £3,000 a year for a typical household. The energy bills support scheme, which saw households receive £400 off their energy bills spread across six monthly instalments, is due to end in March.
The energy price cap, set by energy regulator Ofgem, indicates how much a consumer on a supplier's basic tariff would pay if the EPG were not in place. It rose to £4,279 from the beginning of January, up from £1,277 this time last year.
Labour has demanded that ministers stop the energy price cap from rising again in April, arguing that current government plans "expose households to a major new spike in prices". The opposition proposed to keep the EPG at its current level of £2,500, which it estimated would cost £2.6bn.
Labour set out plans for a new "insulation jump start", a pot of funding that the government could use immediately to "supercharge home insulation across the country" and save families "hundreds off their bills".
The opposition reiterated its commitment to scrap the energy premiums faced by customers using prepayments meters and ensure that they do not pay more than those paying by direct debit. Labour said it also plans to enforce a three-month moratorium on the forced installation of prepayment meters.
Labour said it would pay for the package of measures by imposing a "proper" windfall tax on the energy companies, which it said the government "has so far failed to do".
The government announced in May last year that it would introduce an energy profits levy on the "extraordinary profits" of the oil and gas sector. Labour argued today that strengthening the tax could raise as much as £13.4bn.
The party previously set out plans to increase the revenue raised by the government's levy by increasing the rate of the tax to 38%, scrapping the investment allowances included in the levy and backdating the start of the tax to January 2022, when the opposition first proposed that a windfall tax be introduced.
Reeves will tell attendees at Fabian conference: "We would hold to that most basic of principles, that those who have profited from the windfalls of war should shoulder their share of the cost, so ordinary people do not have to bear the brunt of a crisis that they did not cause."
Labour said its long-term plans to end the use of fossil fuels in the UK's power system by 2030 and retrofit 19 million homes over a decade would "slash the UK's dependence on gas imports and lower household bills". The party estimated that households would save £1,400 on their bills if both policies were currently in place.
Reeves is expected to say: "We cannot persist with walking into a crisis unprepared, and at the last minute producing hugely expensive fixes to get us through, while the underlying problems – those weakened foundations – remain untouched.
"That is why Labour has a plan to reach 100% clean power by 2030 and retrofit millions of homes. These policies could save a typical household up to £1,400, generating savings not just for one year but for every year to come."
More from LabourList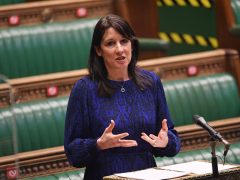 News
Rachel Reeves has argued that the Tories "have no plan for now, and no plan for the future"…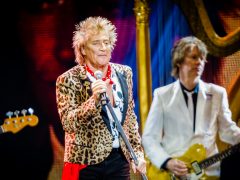 Daily email
The Tories appear to be at risk of losing a key demographic at the next election: 70s rock…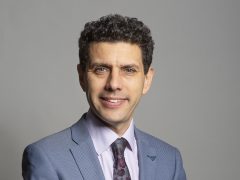 Comment
The theme of this year's Holocaust Memorial Day is ordinary people. Ordinary is often used as shorthand for…