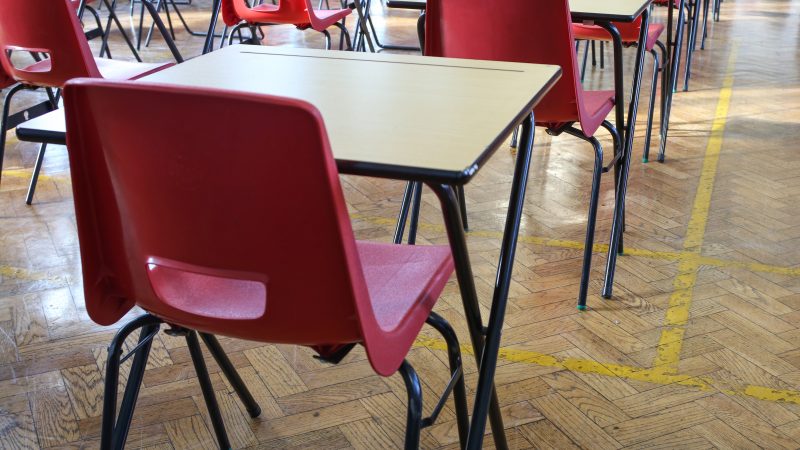 The National Education Union has announced plans for seven days of strike action over the coming months after teachers in England and Wales voted overwhelmingly to take strike action in a dispute with the government over pay.
The NEU revealed this evening that more than 90% of teachers in England had voted for strike action on a turnout of 53%, while 92% of teachers in Wales had backed strikes on a turnout of 58%. The union said the ballot result in England is the "biggest ballot result of any union in recent times".
The teaching union announced that 88% of support staff in Wales had also voted to strike on a turnout of 51%. But support staff in England failed to reach the legal threshold for industrial action, with 84% of members voting for strikes on a turnout of almost 47%.
In a statement following the announcement, joint NEU general secretaries Mary Bousted and Kevin Courtney declared that "anyone who values education should support us in this dispute because that is what we are standing up for".
They said: "This is not about a pay rise but correcting historic real-terms pay cuts. Teachers have lost 23% in real-terms since 2010, and support staff 27% over the same period. The average 5% pay rise for teachers this year is some 7% behind inflation. In the midst of a cost-of-living crisis, that is an unsustainable situation.
"The government has also been happy to sit by as their own recruitment targets are routinely missed. Teachers are leaving in droves, a third gone within five years of qualifying.
"This is a scandalous waste of talent and taxpayers' money, yet the government seems unbothered about the conditions they are allowing schools and colleges to slide into."
"The government must know there is going to have to be a correction on teacher pay. They must realise that school support staff need a pay rise. If they do not, then the consequences are clear for parents and children," the union leaders added.
The union announced that its members will take part in seven days of industrial action in February and March, including national strikes on February 1st and March 15th and 16th.
Teachers working at schools in Wales will walk out on February 14th, while teachers in the North, northwest England and Yorkshire and the Humber will go on strike on February 28th.
Staff in the East Midlands, West Midlands and eastern region will take part in industrial action on March 1st, with teachers in London and southeast and southwest England walking out on the following day.
The first day of strike action will coincide with the TUC's national 'protect the right to strike' day, announced last week. The union body said events will take place across the country in protest against the government's new anti-strike legislation.
The National Association of Head Teachers (NAHT) announced today that its ballot in England had failed to reach the threshold of 50% legally required for industrial action. The union revealed that 64% of its members in England had backed strikes on a turnout of 42%.
NAHT members in Wales will go on strike after 75% of members voted to take industrial action on a 55% turnout. The union said it would consider rerunning its ballot in England given the disruption caused to voting by postal strikes.
Fellow teaching union NASUWT announced on Thursday that its strike ballots had failed to reach the threshold required for industrial action despite nine out of ten members who took part in the ballot voting to strike.
The union revealed that its ballots had not hit the threshold for members to take industrial action. Turnout across the ballots in England and Wales averaged 42%.
Commenting on the result, NASUWT general secretary Patrick Roach declared that the union's "campaign to fight for the real-terms pay awards that teachers and headteachers deserve continues".
A separate ballot of NASUWT members in Scotland closed on November 21st, with more than 92% voting in favour of strikes on a turnout of almost 64%. Members in Scotland took part in two days of industrial action in December followed by a programme of ongoing action short of strike action.
A report published last month by the Department for Education revealed that the number of new entrants to initial teacher training fell by a fifth in the 2022/23 training year – down from 36,159 in 2021/22 to 28,991 this academic year.
Commenting on the figures, the shadow schools minister Stephen Morgan said: "The Conservatives' disastrous management of our schools is not only driving existing teachers from the profession but also actively dissuading new recruits from joining."
More from LabourList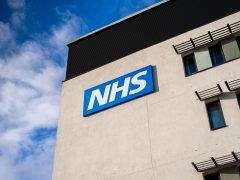 News
The GMB and the Royal College of Nursing have called off planned strike action in Wales following a…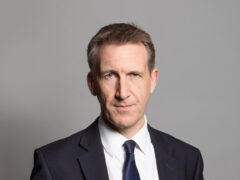 News
Dan Jarvis' bill on extending job protections for pregnant women and new parents has passed its third reading,…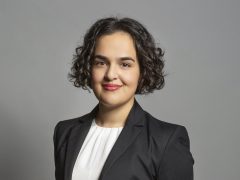 Comment
"Children are literally being picked up from outside the building, disappearing and not being found. They're being taken…