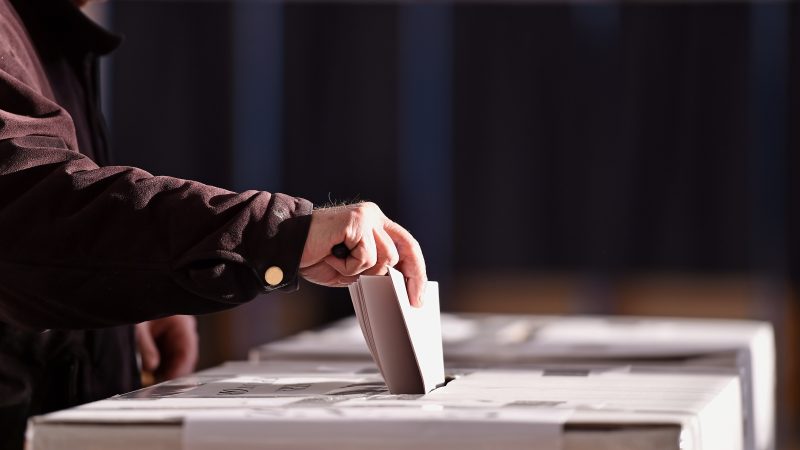 More than 40% of submissions to Labour's national policy forum consultation have called on the party to back proportional representation, according to analysis from Labour for a New Democracy.
The NPF consultation, which closed earlier this month, gave Constituency Labour Parties, branches, trade unions and other stakeholders the opportunity to submit comments to six commissions covering different policy areas.
According to analysis of the submissions by Labour for a New Democracy (L4ND), 44% of submissions across the six commissions called for PR.
The pro-PR campaign group's research also found that two-thirds of submissions by local parties to the policy commission covering constitutional issues called for Labour to back PR for general elections.
A motion calling on Labour to make a commitment to introduce a PR electoral system for general elections was passed at conference last year. At least 140 local parties backed conference motions calling for Labour to support a switch to PR, making it the most popular issue among local parties for the second year running.
Labour is not bound by policy passed at its annual conference – even if motions are passed unanimously. It is the NPF and 'Clause V' meeting before an election that decides which parts of the party programme are included in the manifesto.
The next stage of the NPF process will see draft policy documents published by May 9th, with each NPF member then given the opportunity to submit up to five amendments by June 5th.
The NPF will meet for a long weekend from July 21st to 23rd to discuss the papers and amendments, with votes on any remaining differences. Party conference in October will then vote on the policy platform put forward by the NPF.
L4ND is organising mass meetings between members and their elected NPF representatives in each region in the run-up to the policymaking body's July meeting, intended to give members the opportunity to make the case to their representatives about why they should back PR.
L4ND's Caroline Osborne said: "Members agree with Keir Starmer that we need both a new government and a new way of governing – and many support policies such as devolution and upper chamber reform.
"But everyone can see this agenda will be incomplete, and incoherent, if it doesn't also address the unrepresentative electoral system at the heart of our political system – an electoral system Keir himself acknowledges leaves millions of people without a voice."
A Labour spokesperson said: "As part of Labour's democratic policymaking process, local parties, affiliated organisations and third-party organisations can submit views to the national policy forum. Those submissions reflect the views of those who submit them and not the Labour Party."
Starmer vowed during his leadership campaign to consult party members on electoral reform and to include it in a constitutional convention, saying at the time: "We've got to address the fact that millions of people vote in safe seats and they feel their voice doesn't count."
But the Labour leader declared during conference last year that the party's next manifesto would not include pledges on electoral reform, adding that it was "not a priority" for him.
In his new year speech at the beginning of this year, Starmer said the country needs "a new government and a new way of governing", adding: "With Labour, Britain will get both."
He pledged to "spread control out of Westminster" through a 'take back control' bill to be introduced in Labour's first term in government – in plans that built on the recommendations set out by the commission on the UK's future, which published its report in December.
The commission, led by Gordon Brown, made 40 recommendations, including replacing the House of Lords with a new assembly of the nations and regions and local leaders being able to take new powers from the centre.
Following the release of Brown's report, Osborne argued in a joint piece for LabourList with David Ward that PR for general elections "must also be a part of Labour's reform agenda because it is essential for establishing a lasting constitutional arrangement and defending the UK itself".
More from LabourList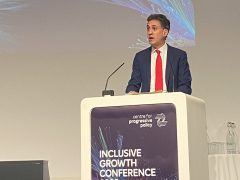 Daily email
With the Tories doubling down on anti-green attacks, Ed Miliband gave Labour's 'green jobs and lower bills' messaging…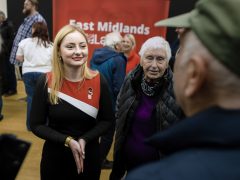 Comment
I was on day four of my honeymoon in Suffolk when I got the call to say Peter…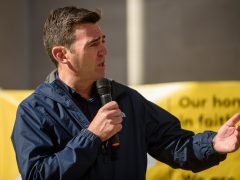 News
Andy Burnham has said "there is an argument for a basic income" and proposed overhauling inheritance tax to…