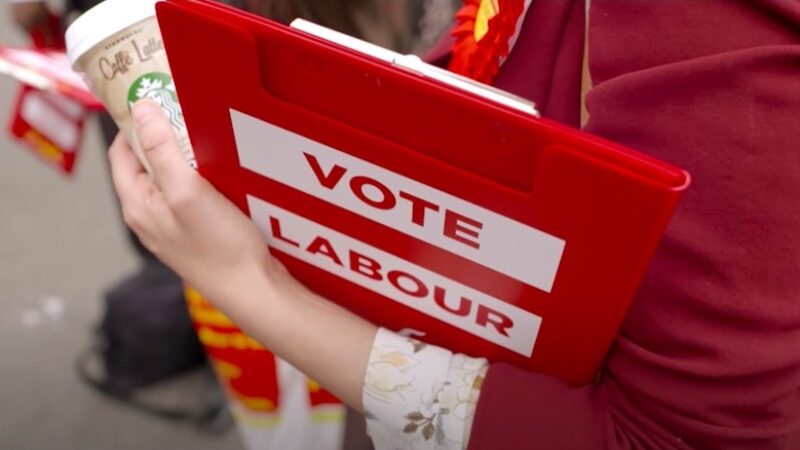 The days and weeks after an election are always filled with debate and discussion about what the results in a certain place would mean for the country. Data is sliced, tabulated and presented in whichever way is most favourable to the argument trying to be made.
The extrapolations are fun, but since the May 4th elections, I have read that Labour are heading towards a Rishi Sunak bounce-back, a hung parliament, an election in which Labour will just edge a majority and a landslide not seen since 1997. Of course, these scenarios cannot all be true, but can all be presented with results from the local elections to back up your case.
What can we learn from the local results?
But what can we learn from the local elections? On May 4th, Stoke-on-Trent was a Conservative city. The Conservatives still have all 3 of the parliamentary seats. They went into these elections with 22 of the 44 council seats, and we have a Tory police and crime commissioner to top it all off.
But on Friday morning that changed. At 3am (ish), the 23rd Labour councillor was elected, giving the City Council a Labour majority and Labour leadership for the first time in eight years. All in all, Labour claimed 29 seats to the Conservatives 14 with one sole Independent holding on.
Labour won the popular vote across the city – but more encouragingly for a city that has been four years without a Labour voice in parliament, Labour won the popular vote in the wards which make up Stoke-on-Trent North and Stoke-on-Trent Central constituencies.
Gains at the locals do not guarantee gains at a general election
So, that's job done and we can bank on a repetition of these results at the general election in 2024 and at least two Labour MPs from Stoke-on-Trent.
Of course not. Not in Stoke-on-Trent and not in the country.
In 2015, three Labour MPs were elected in Stoke-on-Trent at the general election. All had majorities of more than 2,500 votes and yet, on the same day, Labour lost control of the City Council.
Two years later, Stoke-on-Trent South was one of seven seats to switch from Labour to Conservative in the general election.
And in 2019, in my former seat of Stoke-on-Trent Central, the May local elections saw Labour win the popular vote and win half of the available council seats including making a gain against the far right, but only six months later, the parliamentary seat elected a Conservative.
Why is this relevant? It's because, fundamentally, trying to extrapolate a general election result from local elections is comparing apples and oranges. Turnouts are different both in terms of number of people voting and the type of people voting.
Issues driving people to the ballot box are different and the targeting is different. In Stoke-on-Trent, we were squeezing independent candidates in fights where the Tories didn't field a candidate. This won't be the case at the general election.
For local elections, we have target wards, but in a general election, every vote in every community matters. And voters' habits and opinions can change and can change quickly. Just because someone voted Labour in 2022 because they wanted the potholes fixed does not mean they will vote Labour at a general election 18 months later.
Taking the council allows us to show what Labour can do in power
But what is important isn't just the results in Stoke-on-Trent but what winning now does for the relationship between Stoke-on-Trent voters and the Labour Party. We won because our campaign resonated with local issues, because we had candidates bedded into seats for more than a year who reflected the city at large and because we were credible. We didn't promise the earth, but instead provided sensible solutions to the problems voters were facing.
Winning here wasn't just about the keys to the town hall; it was about having the right to be heard and the ability to prove that Labour in power makes a difference.
The perennial 'you are all the same' response on the doorsteps is still a big feature of Stoke-on-Trent canvassing. Having a Labour council gives us a chance to tangibly show that there is a positive difference between the sloganising and high-vis-photo-shoot-loving Conservatives and the local, engaged and determined Labour Party in Stoke-on-Trent.
This base will then allow us to win back all three Stoke-on-Trent seats at the general election. This will be achieved, not because Mrs Smith in Townsend voted Labour in the council election in 2022 but because, in Stoke-on-Trent, Labour now has the chance to put our principles into action and show Mrs Smith that there is value in voting Labour and that, with Labour, she can trust us to do what is right.
And having 29 councillors – each providing community leadership and being a relatable and local face of the Labour Party, delivering for their communities – will only strengthen this new relationship. Being trusted is half the battle. But it is a battle that the Labour Party, under Keir Starmer, is now winning – in Stoke-on-Trent and in the country.
More from LabourList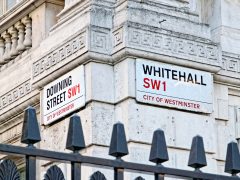 Comment
New governments need to make a splash, to make changes, to make their mark. The first 100 days…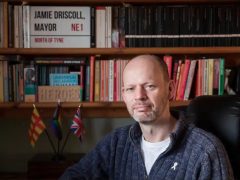 News
The Labour mayor for the North of Tyne region Jamie Driscoll has been blocked by the party from…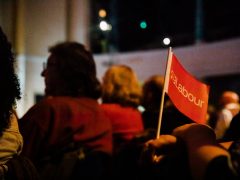 News
Labour Party membership has fallen by almost 170,000 since 2018 and by approximately 19,000 since last summer, despite…