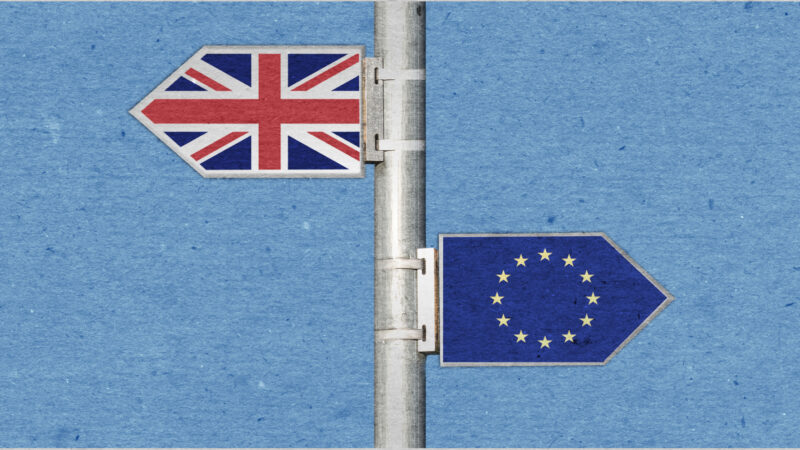 When you are trying to find your way somewhere, the most unhelpful advice anyone can give you is "I wouldn't start from here". The same point applies to the suggestion by some on the left that Labour should go into the next election denouncing Brexit: by doing so, Labour would, in effect, be saying to voters: "We wouldn't start from here." What you want when you are lost is not to be ticked off for taking the wrong turn, but directions as to how to get to where you want to be.
Similarly, Labour needs to concentrate on what to do next given where we are, rather than debate how we got here. Rejoining is not a realistic possibility in the next five years. Quite apart from the political problems on this side of the Channel, there is little appetite on the other side of the Channel for re-admitting the UK unless and until it is clear beyond doubt that entry, this time, will definitely be for keeps.  
Nor is "let's rejoin the single market/customs union" a plausible plan for the next parliament. The single market and customs union are not clubs for which there is an application form, but rather sets of EU common policies and "joining" them means negotiating, from scratch, a whole set of complex institutional arrangements under which the UK could take part in, be bound by and have a say in those policies. There is little evidence that the EU would be prepared to go through that exercise in the next five years or that it would offer anything like acceptable terms.
It may be that, as the EU and UK evolve over the next few years, and after a period of stable cooperation has restored trust, a version of the EEA (which applies large parts of the single market, but not the customs union, to Norway, Iceland and Liechtenstein) or a customs union that works for the UK may become a realistic ambition. But that is not the position now.  
Labour needs to be realistic about improving the deal
Yet Starmer is right to say Britain can get a "better deal", and to do so does not require renegotiating Brexit from scratch.
For the purposes of a programme for government, Labour needs to focus on what can realistically be done over the next parliament to improve the current government's post-Brexit deal with the EU. The trick is to put forward improvements that both significantly improve the way in which the deal works for UK businesses and citizens and are likely to be capable of being negotiated with the EU. Promising what you can't deliver is for Brexiteers and Tories, not Labour. 
The deal offers some scope for improvement within its own terms. For example, it contains provisions that require the two sides to work together to reduce VAT and customs paperwork and procedures and exchange information. Progress under the current government has been minimal because of the impasse over the Northern Ireland protocol, but even with that resolved, the fact that Labour has fewer hang-ups about agreeing binding commitments on areas such as technical tax rules and the way in which information passed to the UK is handled should make it easier for progress to be achieved.
Another important aspect of the post-Brexit deal is that a five-year review of its terms becomes due some time in 2025. However, it is important to remember that that is not a commitment from the EU to revisit the whole relationship – rather, it is a commitment to a technical review of how it is working, although that could, if the politics are right, easily lead to adding chapters on issues not currently covered or changing existing provisions to increase cooperation.   
What all that means is that a realistic proposal for improvement over the next parliament needs to build on the deal rather than seek to transform it. It also needs to think about what changes are likely to be acceptable to the EU – either because reciprocal commitments are in the EU's interests or in return for UK commitments on things where the EU has asks.
Starmer's draft Brexit plans include sensible proposals
Labour's recently revealed draft national policy forum (NPF) proposals on Brexit include very sensible suggestions as to improvements. On goods trade, the promise to reduce trade barriers is achievable to some extent within the existing deal and there is a corresponding EU interest in reducing customs and VAT barriers to EU exports to the UK. Reducing regulatory barriers to goods trade may be more tricky. But since, in areas such a veterinary and food standards, Labour would not have the Tories' dogmatic objections to alignment with EU technical rules or to robust enforcement mechanisms, progress may well be possible.
On services, the draft NPF proposal focuses on recognition of professional qualifications and easing barriers to musicians and other touring artists. The difficulty there, however, is that services exports – including music as well as professional services – are a UK strength, and in the area of professional services, many EU states are very protectionist against foreign suppliers, while the UK tends not to be. The EU will also be suspicious of UK cherry-picking, and allowing what are in effect mobility rights to a particular sector in which the UK is strong could be seen as an attempt to do so.
Labour could secure easier rules on EU work and travel
An issue not currently brought out in the draft NPF document is the idea of a mobility chapter – an idea originally agreed in principle between the Johnson government and the EU in October 2019 but then dumped after the election later that year.
Linking the UK's ask on services to a discussion on mobility more broadly would be welcomed by the EU: the EU's own programme for relations with its neighbours flags up youth mobility schemes as a key ask, and many of the three million EU citizens in the UK, and their home governments, would like it to be easier for their EU families to make long visits without having to cope with Home Office bureaucracy and extortionate fees.
It would also be popular with some key Labour constituencies: the Tories have been unable to explain why UK young people benefit from a youth mobility scheme with Australia and New Zealand (at the end of a £1,000 flight) but wouldn't benefit from one with France or Germany (at the end of a ferry or a £50 flight).
Movement away from the Tories' dogmatic objections, and to allow longer, bureaucracy-free visits, and some bureaucracy-free or bureaucracy-light youth and temporary working, would in itself make life easier for many UK businesses and citizens and would provide a general framework within which UK artists could tour more freely and UK firms, without excessive red tape, could move UK staff to work for a few months on the continent.
Tories offer a lesson in the dangers of unfulfilled promises
It may, of course, be that Labour will reach that conclusion in government (and nothing in the draft NPF document precludes it). The important point is that the draft NPF framework has learnt from the history of extravagant and undelivered Tory promises and concentrates on the realistically achievable.
However, given that focus on the realistically achievable, careful thought needs to be given as to whether to say something on mobility – not least because Labour will inevitably be asked about it during the heat of a campaign.
More from LabourList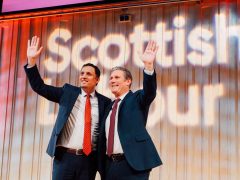 Daily email
Rutherglen: Will Labour win – and would it really signal Scottish revival? Starmer is hitting the campaign trail…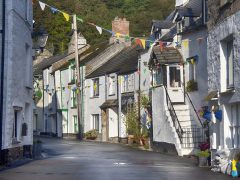 Comment
Labour has promised a 'Take Back Control Bill' in the first King's Speech. Aimed at England, it must…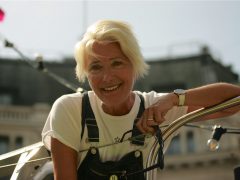 News
Almost 100 climate activists, experts and campaigners from around the world have written to Labour leader Keir Starmer,…